The bestselling teen books about the ill-fated Baudelaire children, Lemony Snicket's A Series of Unfortunate Events, have been given a second, equally doom-filled life in a new TV series.
There are 13 books in the series, and in a fitting tribute, the TV series launched on Netflix on Friday the 13th, a bad omen in the English-speaking world. This is after all a book which begins, "If you are interested in stories with happy endings, you would be better off reading some other book. In this book, not only is there no happy ending, there is no happy beginning, and very few happy things in the middle." Don't say you weren't warned!
The "Unfortunate Events" happen to the three Baudelaire children – 14-year-old inventor Violet, 12-year-old bookworm Klaus, and the baby, Sunny. Their happy life as the children of a wealthy family comes to an end when their parents are killed in a mysterious fire. Their parents' banker assigns them to a series of unsuitable guardians, starting with Count Olaf, a supposed distant cousin, who will stop at nothing to get his hands on the orphans' fortune. Violet and Klaus will have to use all their ingenuity, and Sunny her excellent biting skills, to keep themselves safe.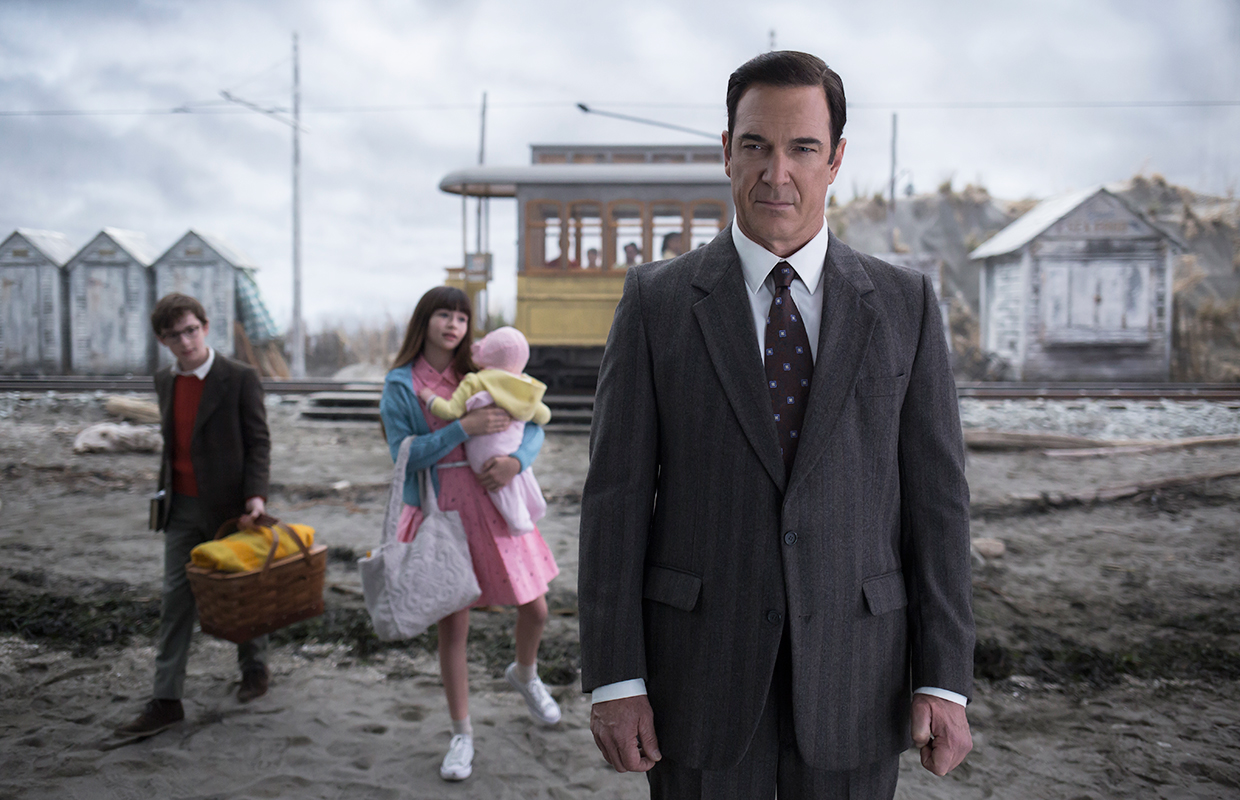 There is nothing realistic about the books, starting with the ever-present narrator who comments pessimistically on all the events like a human Eeyore and gives vocabulary definitions. The TV series stays true to the tone (the adaptation of the first book was done by Daniel Handler, the books' author.) Visually it has unreal feel reminiscent of a Tim Burton or Terry Gilliam film.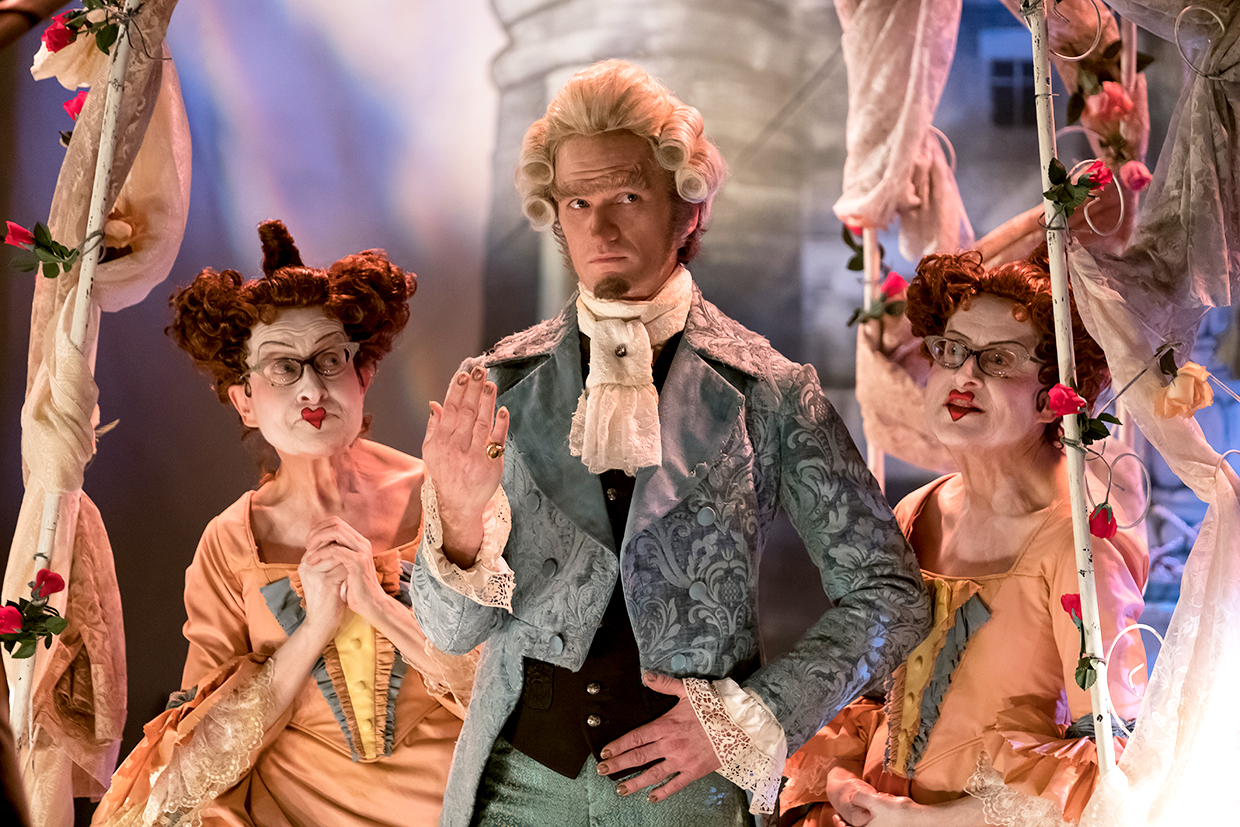 The adults in the Baudelaire children's timeless world are universally incompetent and often downright cruel and vicious. That just makes the kids seem all the more ingenious and resilient, figuring out cryptic codes or inventing steam-punk-style gadgets to keep out of danger. That is no doubt the secret of the stories' popularity – what teenager doesn't believe that most adults are idiots and that they, the teenagers, have all the answers?
A first season of the TV series devotes two 45-minute episodes to each of the first four novels. A second season is in preparation of 10 episodes, covering up to book nine. Each alliteratively-titled adventure is quirky, improbable and darker than the last until the thirteenth: The End. Just don't think it will be a happy ending.
Lemony Snicket's A Series of Unfortunate Events
Available now on Netflix
Copyright(s) :
Joe Lederer/Netflix