The Hate U Give (THUG for short) was published in 2017. The setting, events, and characters of this coming-of-age story are largely inspired by Thomas's own life.
It was a number-one New York Times Best Seller, made the 2017 National Book Award Longlist, and was adapted into a movie in 2018.
The protagonist is Starr Carter, a 16-year-old girl moving between two worlds: the poor neighborhood where she lives and the fancy suburban prep school she attends.
The uneasy balance between these worlds is shattered when Starr witnesses the fatal shooting of her childhood best friend Khalil at the hands of a police officer. Khalil was unarmed.
The story reflects Thomas's own experiences after the 2009 shooting of Oscar Grant in Oakland, California.
Find more on Angie Thomas and her second novel, On the Come Up, in Shine Bright LLCE cycle Terminal File 16 Coming-of-Age Stories.

Go to our Ready to Use page and download for free the B1/B1+ resources on the film including article, pupil worksheet, teachers guide, several videos and an interview with the author.
English version: THE HATE U GIVE published by HarperCollins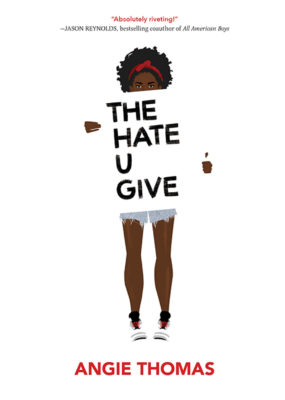 French version: THE HATE U GIVE - LA HAINE QU'ON DONNE aux éditions Nathan.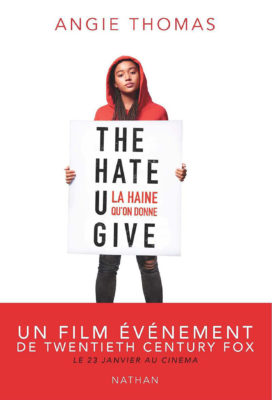 Copyright(s) :
Harper Collins
Nathan