In 1987, James Baldwin died without having finished his last book. He left just thirty pages of the manuscript. The book was intended to be a personal account of the assassination of three of his friends: Medgar Evers, Malcolm X and Martin Luther King, Jr.  In the documentary film I Am Not Your Negro, Raoul Peck envisions the book James Baldwin never finished.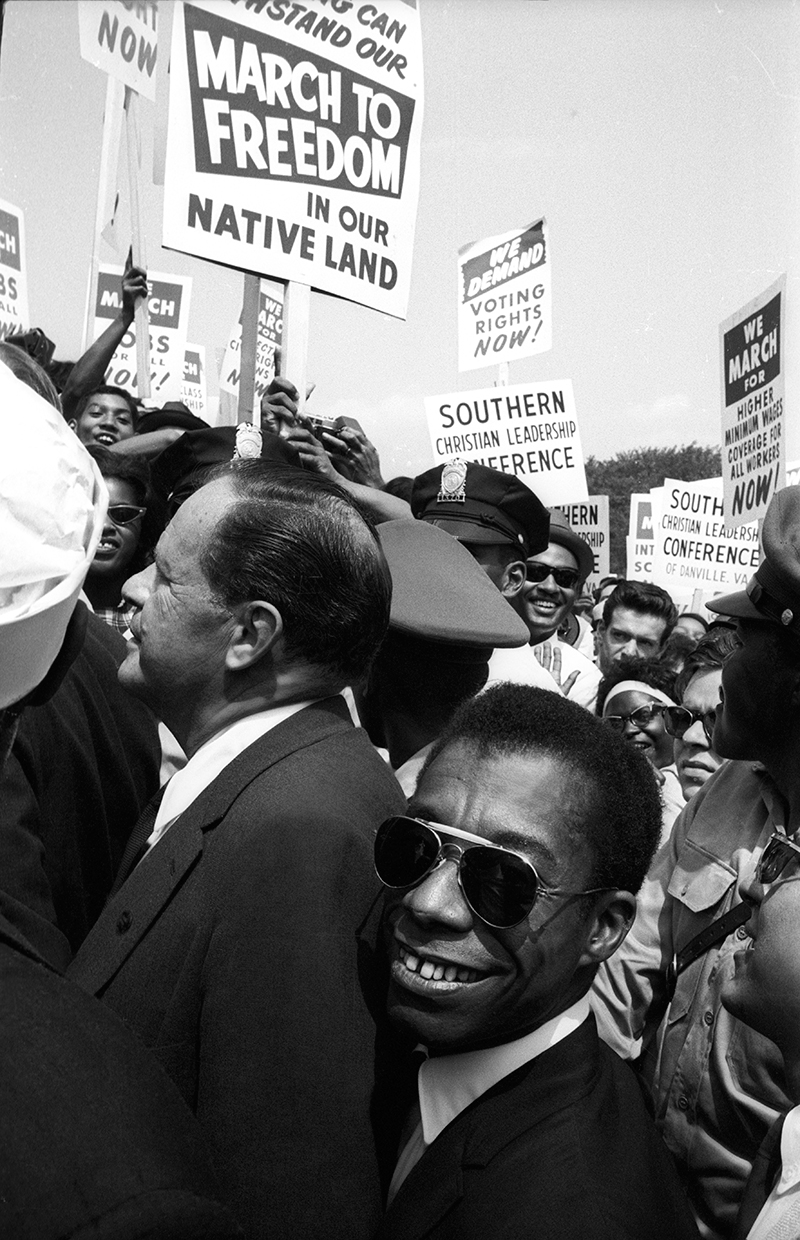 James Baldwin is one of the greatest North-American writers of the second half of the twentieth century and I Am Not Your Negro will Introduce James Baldwin to a new generation.
Baldwin was born in 1924 and raised in Harlem. At age 24, frustrated by the state of race relations in America, he left the U.S. for France where he lived until 1987, the year of his death.
He worked across many genres: essays, novels, autobiography, plays. His major works include Go Tell It on the Mountain, Notes of a Native Son, The Fire Next Time and If Beale Street Could Talk.
At some point in his self-imposed exile, he came to the conclusion that he had to turn his attention back to his home country. Baldwin said: "I could no longer sit around Paris discussing America. I had to come and pay my dues."
Baldwin started "I Am Not Your Negro" in 1979. He wrote a letter to his literary agent Jay Acton describing his new project, Remember This House. The manuscript focused on the lives, views and assassinations of his three friends and fellow civil-rights activists, Medgar Evers (died on June 1963), Malcolm X (died February 1965) and Martin Luther King, Jr. (died April 1968). But by the time of his death he had only completed 30 pages.
Black Lives Matter
Raoul Peck started reading James Baldwin when he was a 15-year-old. And when he met Gloria Karefa-Smart, James Baldwin's sister and executor of the Estate, she gave him the letter about Remember This House. Gloria also gave Peck a pile of typewritten pages, the original manuscript. "You'll know what to do with this," she said.
Raoul Peck took those few, initial pieces of Baldwin's non-fiction tome and developed them into a documentary, I Am Not Your Negro. Peck envisions the book James Baldwin never finished. It was buried everywhere in Baldwin's body of work and public presentations. The job was to find it and recreate it from all the pieces.He assembled archival footage, photographs and contentious TV clips (particularly The Dick Cavett Show where discussions of the state of the "Negro" got heated). He added modern day footage of demonstrators angry over police shootings. The film connects the past of the Civil Rights movement from the 1950s and 1960s to the present of #BlackLivesMatter.
Peck leads viewers along the complex political road of the "memorable" lives of Malcom, Medgar and Martin, using only Baldwin's own words, and leaning heavily on the text of Remember This House. The film is narrated by Samuel L. Jackson (Joey Starr for the French version). The result is a radical examination of race in America.
By confronting the deeper connections between the lives and assassinations of these three leaders, Baldwin and Peck have produced a work that challenges the very definition of what America stands for.
Like his contemporary, Ralph Ellison, Baldwin recognized that African-American history is forever intertwined with American history. Or, as Baldwin wrote, "The story of the Negro in America is the story of America. It is not a pretty story."
"I love America more than any other country in the world, and, exactly for this reason, I insist on the right to criticize her perpetually." James Baldwin
I Am Not Your Negro
In cinemas from 10 May
The documentary is a co-production with Arte. Catch it on the Arte player.
Copyright(s) :
James Baldwin- Dan Budnik - all rights reserved