Ken Loach returns to his social realism roots for I, Daniel Blake, which won the Palme d'or at Cannes 2016.
The film is based on interviews with unemployed and homeless people and puts a human face on recent changes in the benefits system in the U.K. it centres on Daniel and Katie. Daniel has worked on building sites all his life but in his late 50s, having just nursed his wife in her final months, he has a near-fatal heart attack. His cardiologist says he must not work, but an anonymous form-filler on the phone decides he is not eligible for sickness benefit. He must look for work 35 hours a week to obtain unemployment benefit. Meantime Katie, a young single mother in London is evicted from her flat after she asks the private landlords to repair the heating. The council finds her a flat... in Newcastle, 200 miles away, far from her family and friends and the support they can provide. Daniel and Katie become friends and try together to survive.
This clip takes place is the Jobcentre, where both Katie and Daniel have to go regularly and find the bureaucracy impossible to cope with.
One of the film's strongest scenes takes place in a food bank, which provides donated food to those in need. Britain has seen an explosion in the numbers of food banks at a time when economists say the country has the best performing economy in the EU.
Loach – a Political Director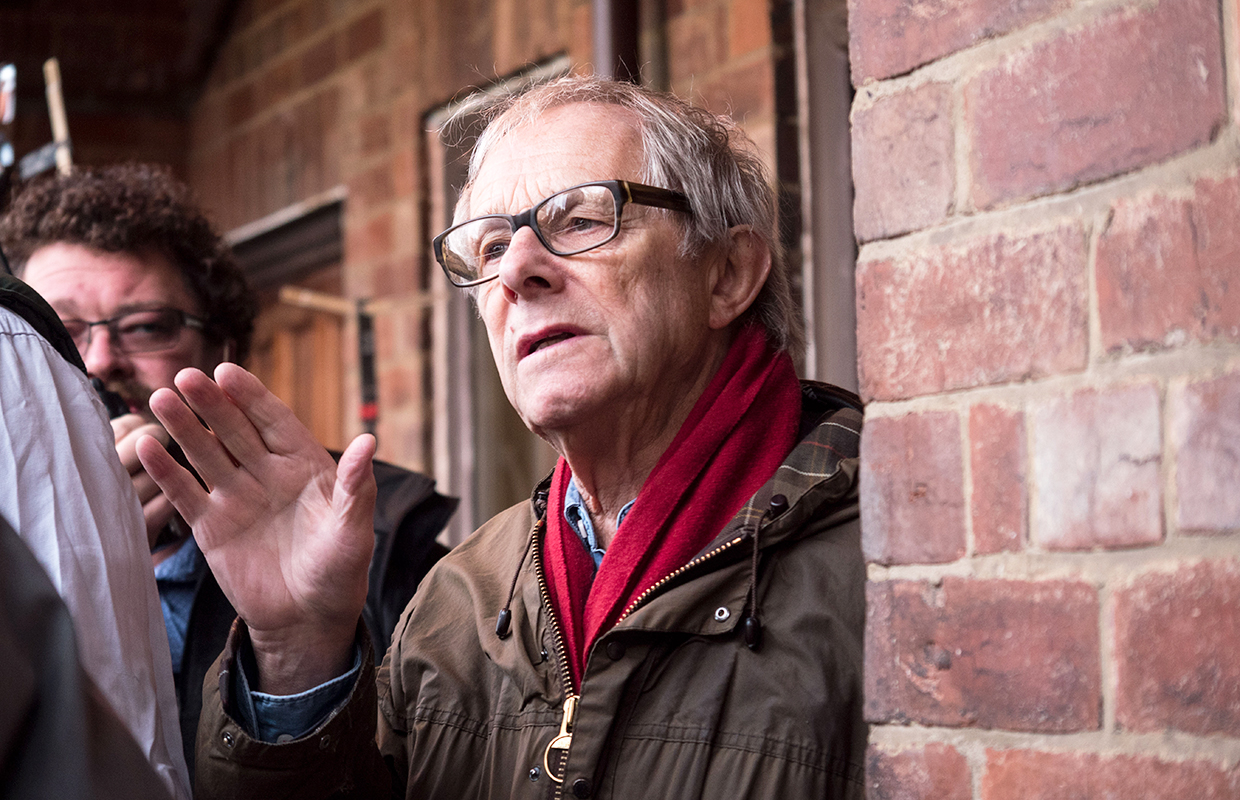 Loach was one of the pioneers of "kitchen-sink drama" — films that show the everyday dramas of ordinary working people. Not the stuff of Hollywood, or of the cinema in general in the 1960s. In fact, Loach, like other directors, came from the world of agitprop theatre and television, used to smaller budgets and overtly political statements.
Although it was part of the Wednesday Play season on the BBC, his groundbreaking Cathy Comes Home in 1966 looked more like a documentary than a fiction, with a handheld camera and the unglamorous themes of poverty and homelessness. It told the story of a family's descent into poverty after the father is injured at work and loses his job. They become homeless and ultimately their children are taken into care. The film marked British public opinion so strongly that it provoked a change in the homelessness laws.
Throughout his career, Loach has been determined to denounce social injustice, and at the age of almost 80, he is just as angry about the way the poorest in society seem to be disproportionately targeted for criticism and sanctions. Paul Laverty, the film's screenwriter, points out that British TV is full of programmes about "benefits cheats" — those who try to defraud the welfare system. No wonder then that opinion polls show the public believes 30% of benefits claimants are frauds, when the real figure is 0.7%.
I, Daniel Blake tries to redress that balance by giving a voice and a real humanity to benefits claimants, refusing to see them as statistics or stereotypical shirkers.
I, Daniel Blake
On general release 26 October
The film's distributor has provided a teaching pack for working with the film in lycée, in English, SES or EMC.