A retrospective exhibition of Georgia O'Keeffe's long career at the Pompidou Centre is a great opportunity to work with pupils on her depiction of the U.S.'s wide open spaces.
O'Keeffe was born in Wisconsin in 1887 and lived to the age of 98. Her career spanned many of the movements of modern art, at first influenced by European artists, but as time went on, developing her own distinct vision, of which the American landscape was an integral part.
O'Keeffe's career got off to an auspicious start in 1916, when photographer Alfred Stieglitz agreed to show her charcoal drawings at Gallery 291 in New York, which championed modern art. O'Keeffe's had created the charcoals in Texas, where she was teaching, in reaction to drawings of Auguste Rodin's she had seen at Gallery 291.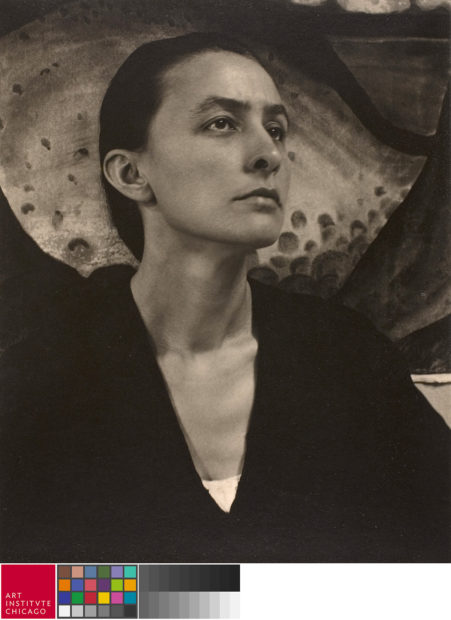 Stieglitz and O'Keeffe had a long professional association and eventually married. There was an exhibition of her work in Stieglitz's galleries every year until his death in 1946. But she also received wide recognition, becoming the first woman artist exhibited at the newly created Museum of Modern Art in 1939.
O'Keeffe eagerly absorbed and participated in all the discussions about art that focused around Gallery 291. The retrospective is chronological, which reveals that she experimented with different styles simultaneously throughout her career.
During Stieglitz's life, they spent winters in New York City, living on the upper floors of a hotel giving a front-row view of the Big Apple's skyline as skyscrapers replaced lower buildings. The exhibition includes several cityscapes, often associated with natural elements such as the moon or sunspots.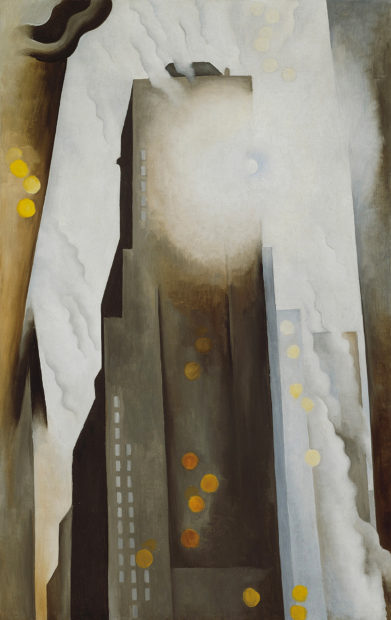 The couple initially spent summers in upstate New York, at Lake George, where the Stieglitz family had a house. But O'Keeffe said later she had never felt at home in the gentle hills and pastel colours of the north. When she visited New Mexico in 1929, she suddenly felt she had found her natural habitat.
The state was already attracting artists, who had formed an informal colony around Taos with its rich heritage of 1000-year-old buildings created by Pueblo Native American tribes. The bright sun and colours, the wide expanses of mesas and desert, inspired O'Keeffe, and she continued to spend summers there, eventually buying a ranch and making it her main home
From early in her career, O'Keeffe had been well-known for her paintings of plants and flowers. Unlike a long-established tradition of flower miniatures, O'Keeffe painted her flowers on large canvases and zoomed in, using the close-up technique that was being developed in photography.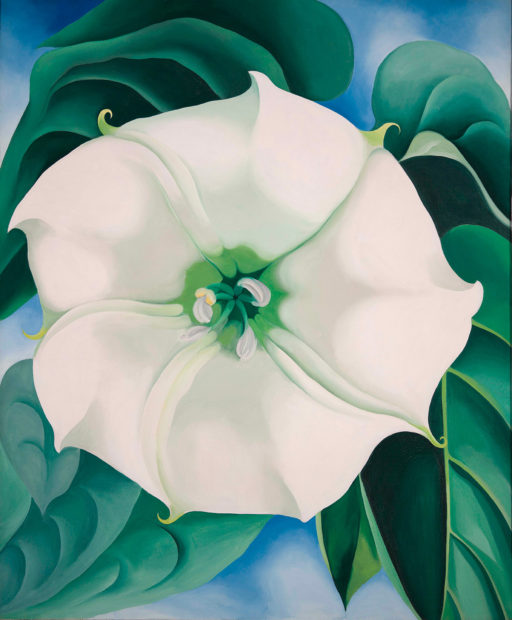 In the New Mexican desert, she said since there were no flowers to pick, she picked up animal bones and started using them in her art, superimposing them surreally over the desert or sky. It's true of all of the paintings in the exhibition, but especially the "bone paintings" that they are much more impressive and immersive in real life than in photos.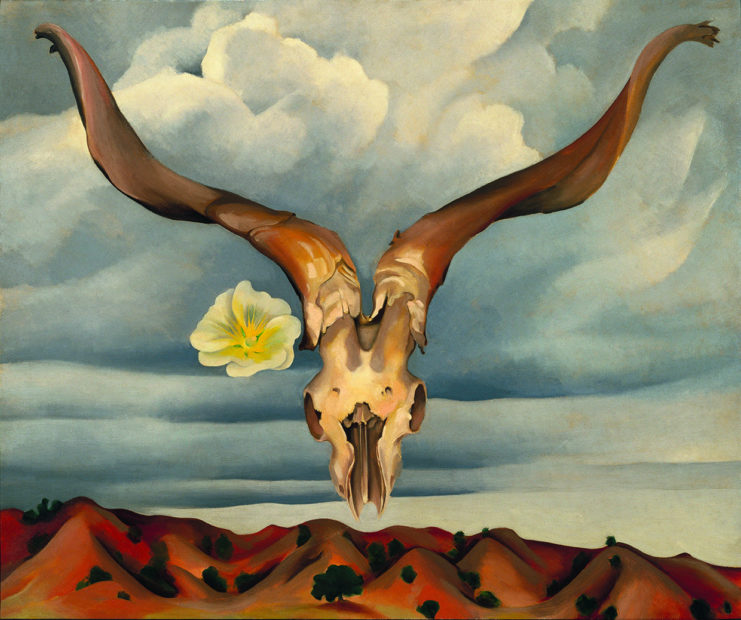 Having been influenced by photography and new forms of architecture from her early days, in her later years, O'Keeffe's vision was radically influenced by her experiences of flying in planes. She began to make a series of paintings which appear abstract but in fact depict rivers or roads seen from a bird's eye view.
Despite failing eyesight, O'Keeffe continued creating until her death at 98, enlisting the help of assistants and learning the art of pottery.
This is part of the film that is shown in the exhibition, a PBS documentary showing footage of O'Keeffe when she was almost 90. She is discussing her "bone" paintings and says in reference to their essentially American nature, "That was at the time that the men were all talking about the Great American Novel, the great American play, the great American… Oh it was the great American everything, and I thought they didn't know anything about America. A lot of them had never been across the Hudson, so I thought, "I'll make my picture a red, white and blue… I'll make it an American painting for these people that don't go across the Hudson."
Georgia O'Keeffe
Centre Pompidou Paris
Till 6 December 2021
The O'Keeffe Museum in Santa Fe's website has over a thousand of her works to view online.
Copyright(s) :
Inside Red Canna, 1919
Oil on canvas, 55,9 × 43,2 cm
Collection particulière
© Georgia O'Keeffe Museum /
Adagp Paris 2021
Alfred Stieglitz, Georgia O'Keeffe, 1918
Platinotype, 24,5 × 20,1 cm
Art Institute of Chicago., Alfred Stieglitz Collection
© Georgia O'Keeffe Museum / Adagp, Paris, 2021.
Ph © Art Institute of Chicago, Dist. RMN-Grand Palais / image The Art Institute of Chicago
The Shelton with Sunspots, N.Y., 1926
Oil on canvas, 123,2 × 76,8 cm
The Art Institute of Chicago. Gift of Leigh B. Block Photo © Bridgeman Images © Georgia O'Keeffe Museum / Adagp, Paris, 2021
Jimson Weed/White Flower No. 1, 1932
Oil on canvas, 121,9 × 101,6 cm
Crystal Bridges Museum of American Art, Bentonville, Arkansas
© Georgia O'Keeffe Museum / Adagp Paris 2021
Ram's Head, White Hollyhock-Hills
(Ram's Head and White Hollyhock,
New Mexico), 1935
Oil on canvas, 76,2 × 91,4 cm
Brooklyn Museum.
Bequest of Edith and Milton Lowenthal
© Georgia O'Keeffe Museum / Adagp, Paris 2021
Winter Road I, 1963
Oil on canvas, 55,9 × 45,7 cm
National Gallery of Art, Washington, D.C. Gift of The Georgia O'Keeffe Foundation (1995.4.1)
© Board of Trustees, National Gallery of Art, Washington