As many British cyclists set off on the 2017 Tour de France, Mark Beaumont set off on a much longer cycling challenge. He is trying to cycle around the world in 80 days, in homage to Jules Verne's classic adventure novel.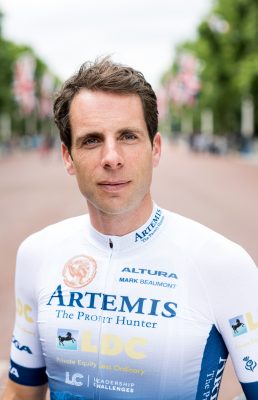 To qualify for the Guinness World Record for cycling around the world, Beaumont needs to cover 180,000 miles (290,000 km) – that's an average of 240 miles a day. He intends to cycle 16 hours a day to achieve it. He set off from Paris on 2 July and hopes to make it back there on 21 September.
The 34-year-old Scottish cyclist knows just how hard that will be. He set the original record for cycling around the world nine years ago. Then, it took him 195 days. New Zealander Andrew Nicholson reduced it to 123 days in 2015. But 80 is the mythical number, and Beaumont just had to give it a try.
In 2008 Beaumont cycled alone, and had to deal with all his logistics. This time, a large team will take over everything except the hard slog of eating up those miles of tarmac on the bike.
Beaumont has made a career of endurance cycling. He cycled the length of Britain from John O'Groats to Lands End at just 15. Since then, as well as the circumnavigation record, he cycled the length of the Americas for a BBC documentary, and for the 2014 Commonwealth Games visited all the Commonwealth countries. In 2015, he set a new world record for riding solo down the length of Africa.
Sponsored Miles
As with his previous trips, he is raising money for charity, aiming to raise £10 per mile for Orkidstudio, a Scottish charity that builds infrastructure and encourages social enterprise in developing countries. He says, "After my Africa Solo cycle from Cairo to Cape Town we raised enough money to build a hospital in Zambia, so it would be lovely if we could do something like that this time."
You can follow Mark on his journey through the live updates on his website.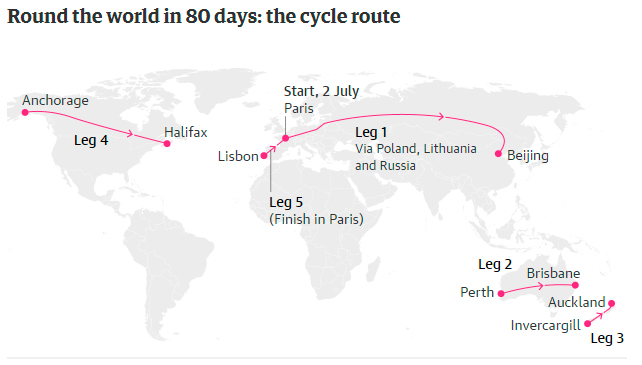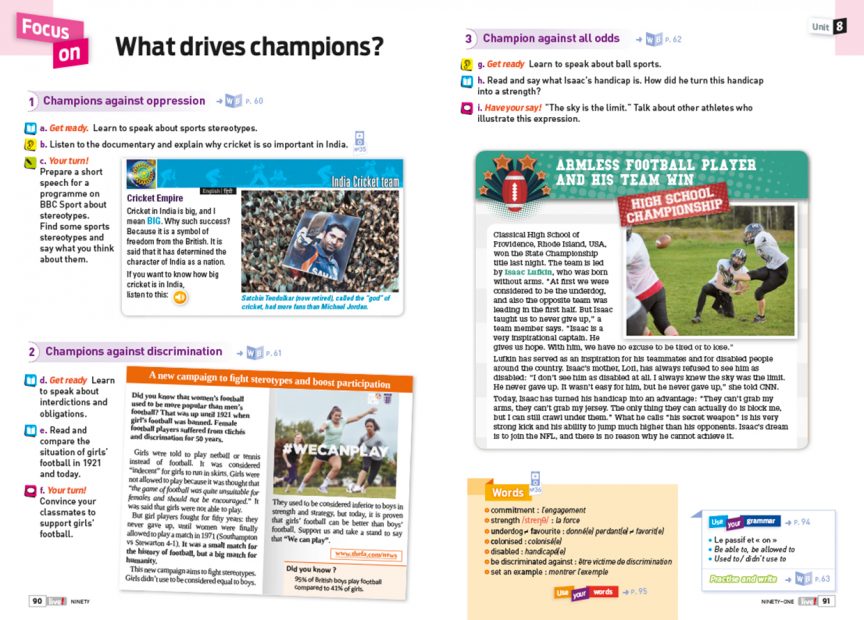 Sporting Exploits
You'll find more on testing your limits and helping others through sport in Give me five! 4e Unit 8 "More than a Game".
Download a sample page here.