Rosa Parks is known the world over as the African American who refused to give up her seat to a white person on a bus in Montgomery, Alabama in 1955. But nine months before Parks, 15-year-old Claudette Colvin did the same thing. She's the subject of a play (in French), Noire.
Maybe the time wasn't right for Colvin. Certainly, she wasn't considered a suitable candidate by civil-rights activists to front a legal case: young, spontaneous and, it was soon discovered, pregnant, Colvin wasn't the respectable, middle-aged woman the activists felt was needed.
So Claudette Colvin is not remembered as the instigator of the Montgomery Bus Boycott. Yet she was one of four named plaintiffs in the case against the city which ultimately led to the end of segregation on the bus system.
Tania de Montaigne wrote an award-winning biography of Colvin in 2015, and adapted it into a play with Stéphane Foenkinos.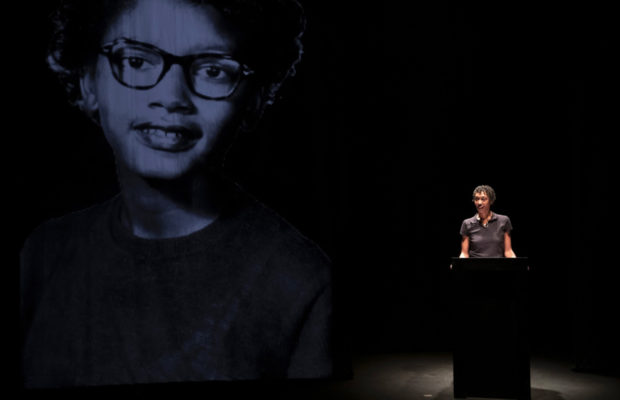 Noire uses archive photos and film as well as interviews to draw a portrait of the young woman history forgot to remember. After a sold-out run in 2019, it's back for a few dates in October.
Find more about Colvin, including a video and radio programme, in our article about the Montgomery Bus Boycott.
Noire
Theâtre du Rond-Point, Paris
19-23 October 2021
Copyright(s) :
Théâtre du Rond point