Bite Back 2030  is a campaign led by British young people aiming to redesign what they call the "food system" to put young people's health first. This resource features an eye-opening social experiment the campaign carried out to show volunteers just how much they were influenced by advertising when it came to making food choices.
We're all bombarded with commercials and ads throughout the day - whether it be on screens, social media or in the street — but some ads may have a greater influence on us than we even realise… That's where the clever strategy of big companies lies! How to make you badly want something you didn't even know you wanted? Or you don't even really like or care for?  This resource explores how big food companies influence you and tease you into buying and thus eating food you probably shouldn't eat…
The youth campaign Bite Back 2030 is here to help each and everyone of us see clearer and decipher these advertising methods.
The following activities will help the students discover and understand how the food industry somehow manipulates us and will not only open their eyes to the reality of this industry but also goad them into action.
Vocabulary and structures
Feelings and emotions: scary, shocked, flabbergasted, dumbfounded, weird...
Social media & the internet: influencers, feed, to scroll,
Advertising and influencing: campaign, intrusive, to notice, subconsciouly, play tricks on your mind, to push someone, bend the truth, mislead, be aware of…
Taking action: to promote, to get involved, launch a campaign,
Pronunciation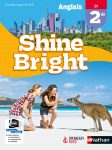 This document would make an interesting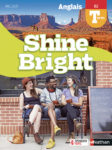 complement to File 16 The burger makes history in Shine Bright 2e or File 16 Food for thought in Shine Bright Terminale.
Copyright(s) :
Bite Back 2030
Download resources :

Bite Back 2030 B1 plus Student Worksheet

Bite Back 2030 B1 plus Teacher's Notes

Bite Back 2030 B1 plus Download all the files in one Zip.