A middle-school student from Florida used a science-fair project to convince the Miami-Dade School District to begin converting its fleet of school buses over to electric. Eighth-grader Holly Thorpe measured CO2 levels inside the diesel school buses and her alarming results convinced the district to make the switch.
The yellow school bus is a classic symbol of education in the U.S.A. but Holly showed that travelling to school by bus was effecting their health and their ability to study.
Holly is enrolled at the Maritime and Science Technology Academy (MAST) in Miami. Students were always complaining about the noisy, smelly school buses, so Holly decided to study them for a science-fair project. She measured carbon dioxide levels inside the buses were 10 times the level considered safe by the Environmental Protection Agency (EPA).
She joined with parents' and students' associations to lobby the school district to convert its 1,060 diesel buses which transport 45,000 students daily.
The EPA estimates that about 95% of school buses still run on diesel. A major obstacle in switching to electric buses is that the initial cost to buy the buses is two to three times higher than the diesel equivalents. However, over time the electric buses turn out cheaper. They are ideal for school runs as they cover relatively short distances and can recharge overnight using cheap excess solar energy. In the summer holidays, they can even earn money for the district by generating solar energy while they aren't being used.
The Polluter Pays
The campaign for electric buses got a poetic boost when Florida was allotted $57 million for converting its school bus fleet. The money came from the Volkswagen Settlement Fund, the $2.8 billion the car manufacturer had to pay when it admitted it had cheated on emissions tests, making its diesel vehicles appear less polluting than they really were.
When Thorpe heard that the school district was applying for funding from the settlement fund, she said, "We're finally going to turn the yellow school bus green. Transportation is the largest source of greenhouse gases. Electric school buses are essential for the health of students and drivers."
In the short video below, you can see Holly and her sister testing CO2 levels in the electric bus and finding them considerably lower than the 5000 parts per million she found in the diesel buses.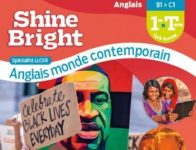 Look out for lots more on renewable fuels in Shine Bright LLCER AMC File 19 Renewable USA.
Copyright(s) :
Lion Buses