Fifty years after the Mexico Olympics, when African-American medallists Tommie Smith and John Carlos made a Black Power salute to protest at discrimination, all three men on the podium that day have been recognised for their courage.
On 16 October, 1968, two American sprinters made a symbolic gesture that became an iconic image of fight for civil rights for African Americans.
Tommie Smith and John Carlos won the gold and bronze medals in the 200 metres race. Both men were active in the civil rights movement and were members of the "Olympic Project for Human Rights", a movement of African-American athletes that had threatened to boycott the Olympics. When the International Olympic Committee agreed to continue to refuse teams from South Africa and Rhodesia (now Zimbabwe), which practised apartheid, denying basic rights to the native Africans in their countries, the boycott was cancelled. But Smith and Carlos wanted to make a protest.
They decided if they won, they would use the medal ceremony to make a silent protest. They took the first and third places, ensuring that the American anthem would be played. In second place was a relatively unknown Australian, Peter Norman. Norman and Smith were friends, they had met in Australia for competitions. When Norman heard the men's plans, he expressed his support.
He later said, "Tommie and John planned on wearing gloves on to the victory dais and going through certain motions. Then John discovered he had left his gloves back in the village. Tommie was still going to wear his. I suggested they wear one each as they were only going to hold up one hand. So that's what they did. John's got the glove on the left hand and Tommie the right hand. I suggested that if they had an Olympic Project for Human Rights badge' I'd wear it in support."*
The image of Smith and Carlos each raising a black-gloved fist, and wearing no shoes, is one of the most enduring images of the civil rights movement.
Aftermath
The American athletes were thrown out of the Olympic village and sent home. Norman was reprimanded by his Olympic committee. None of them raced in another Olympics, although Norman's silver-medal-winning time is still the Australian record for the 200 metres. Smith and Carlos both briefly played American football, then disappeared from public view. Carlos had a difficult career before becoming a counsellor in a high school. Smith taught sociology and coached athletics in college.
In 2005, their university, San Jose State in California, decided to honour them with a statue. It shows the two men on the podium. Oddly, Peter Norman's place is empty. Yet the three men had remained friends, and the two Americans were pallbearers at Norman's funeral the following year.
In 2008, Peter Norman's nephew made a documentary film, Salute, about his uncle, which led to the Australian Parliament issuing a posthumous apology for not recognising Norman's stand, and for the treatment he received. (Many people feel that he was deliberately ignored for selection for the 1972 Olympics.)
In 2016, the new Smithsonian Museum of African American History and Culture in Washington honoured all three men with a statue in their gallery Sports: Leveling the Playing Field.
And in 2018, for the fiftieth anniversary of the protest, Athletics Australia announced that it was commissioning a statue of Peter Norman, and creating a humanitarian award in his name for athletes or coaches. The first recipient, long-distance runner Eloise Wellings, was honoured for creating a foundation to help impoverished villages in Uganda.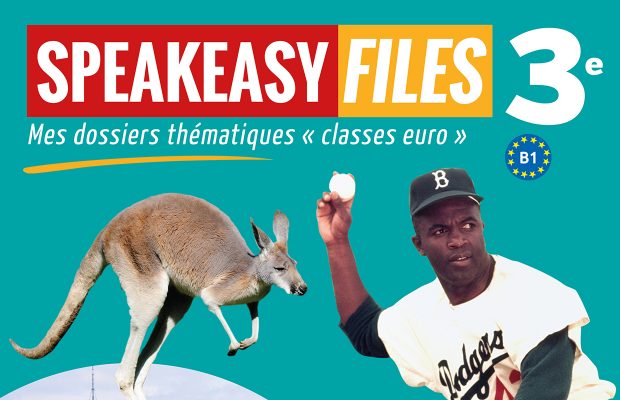 Find more on the theme of standing up for your rights through sport in Speakeasy Files 3e: including an extract of Tommie Smith's biography, Jackie Robinson, Mia Hamm and more.
And don't miss our Ready to Use Resource on Colin Kaepernick's national anthem protests.
Copyright(s) :
*Damian Johnstone and Matt Norman, A Race to Remember –The Peter Norman Story, JoJo Publishing, Docklands Victoria, 2008, pp38‐39.
Photos:
Alan Karchmer/Smithsonian
San Jose State University