South Africa's rugby captain was born one day before the official end of apartheid in 1991. Yet he is truly part of the "born-free generation".
The first black captain of South Africa's emblematic rugby team, Siya Kolisi was the third Springboks skipper to lift the Webb Ellis Cup, after his team won the 2019 Rugby World Cup.
Siya Kolisi was born in a poor township in Port Elizabeth. Both his father and grandfather had been talented players, but under apartheid had no opportunity to take their playing to a higher level. Despite having no money for boots or equipment, Kolisi was spotted at rugby trials and given a full scholarship to a secondary school with an excellent rugby programme. Despite that, when the Springboks won their second World Cup in 2007, the 16-year-old Kilisi had to watch the game in a bar. His family didn't own a TV set.
The 1995 World Cup, which South Africa hosted and won, was an iconic moment for the new nation just four years after the end of apartheid. Rugby had been traditionally a white sport, and the Springboks suffered a lack of international competition for years as the team was boycotted because of apartheid. It wasn't that black South Africans didn't like the sport, it was in fact very popular, but they couldn't hope to play at an international level. Freddie Makoki, president of rugby club in Zwide, Kolisi's home township, explains that he, and many other black South Africans, supported the New Zealand All Blacks rather than the Springboks for years. He remembers, "During the apartheid time, we could never look forward to a moment like this, because of our colour."
President Nelson Mandela famously realised the World Cup could be a real opportunity to build unity in the young Rainbow Nation, as is portrayed in the hugely popular film Invictus.
But when the Springboks captain Francois Pinaar led his outsider team to victory in 1995, only one black player played in the final. When the Boks won again in 2007, there were still only two.
A New Era
So when the 1m87 flanker was named captain by coach Rassie Erasmus in May 2018, it was a real landmark moment for the Springboks. And the team that won their first title in Japan on 2 November was the most representative of its country it has ever been.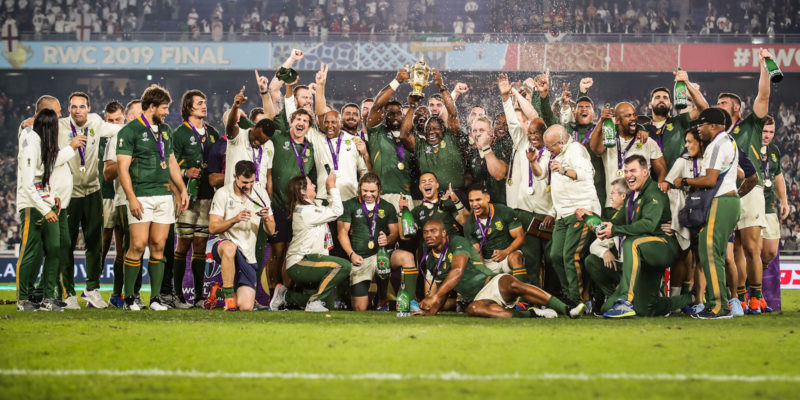 John Smit, the man who lifted the trophy in 2005, feels this victory is even more significant than the two others. "I always wondered if it was too much of a fairytale to see Siya win the trophy, but it could not have happened at a better time. In a team that used to represent segregation, but now represents unity, to be led by a black African man is more significant than anyone could ever imagine. Siya has more responsibility than I did or Francois did because he represents more people."
Winning a rugby match or even a trophy isn't going to change the grim economic reality of a country which has one of the most unequal distributions of wealth of any in the world, according to the World Bank. But Mandela was onto something when he articulated the importance of hope and morale in the most difficult of situations.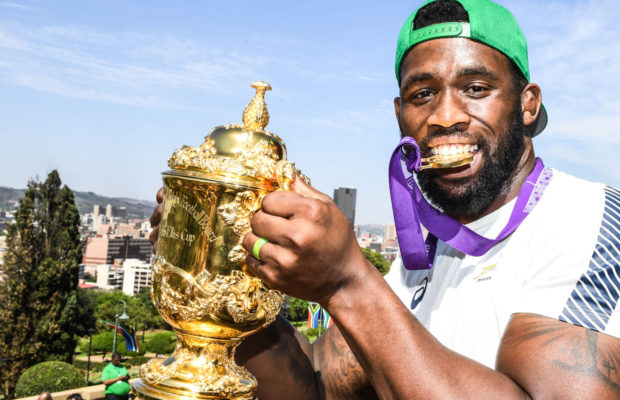 Kolisi echoed the country's first post-apartheid president after picking up the trophy. "All I want to do is to inspire my kids and every other kid in South Africa," he said. "A lot of us in South Africa just need an opportunity. There are so many untold stories. I'm hoping that we have just given people a bit of hope to pull together as a country to make it better."
This story makes a great addition to
Shine Bright
1e
File 16 "Born-Free South Africa" . It can also be used in conjunction with
Shine Bright 2e
File 13 "Running for Africa" (South Africa's team spirit). Find more about Siya Kolisi in
Shine Bright 4e
.
Copyright(s) :
South African Rugby