For a weekend in late July, the southern English city of Bristol hosts Europe's biggest street-art festival. The Urban Paint Festival (Upfest) is celebrating its 10th anniversary from 28 to 30 July with a Simpsons theme.
Bristol has form when it comes to street art — it is the home city of the mysterious Banksy, who, as a teenager, was part of a thriving graffiti and street art community.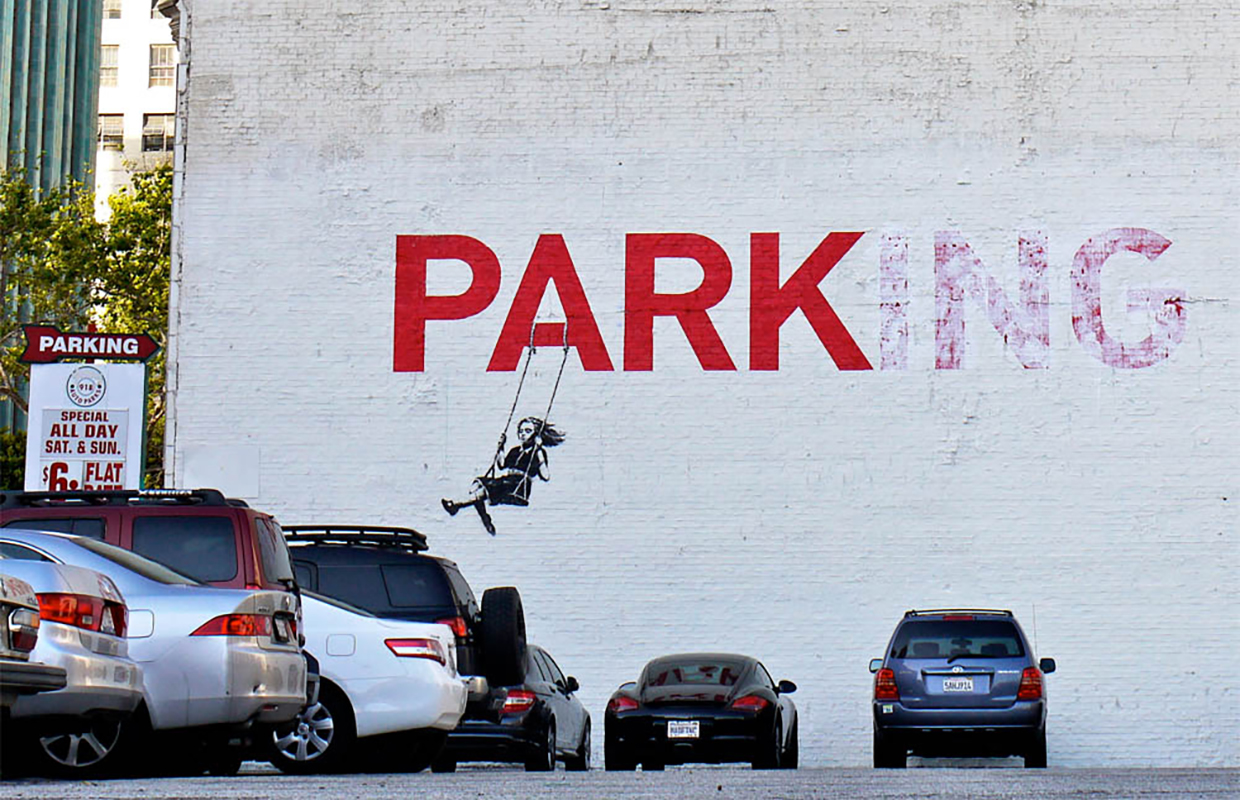 Three Bristol street artists created Upfest in 2008. In the first year, 20 artists participated. In 2018, for the tenth anniversary edition, more than 1,000 artists, British and international, applied to paint at Upfest. Almost 400 artists were selected, three of them by Matt Groening, who created The Simpsons TV series. They will be in charge of bringing a Simpsons theme to the festival.
On the last weekend of July, the festival transforms one main street in the city. 2,000 square metres of boards are erected for temporary paintings, as well as workshops and performances. Certain walls in North Street and now adjoining streets are allocated to artists to decorate. The ephemeral works stay in place until the following festival.
Dan Kitchener (Dank) is an English street artist who is inspired by modern Japan. He uses lots of neon colours and images of rainy urban scenes. He painted murals for Upfest in 2015 and 2017 but he says it's good that the images disappear: "If a mural stays there for years, people stop looking at it. By changing every year, instead, street art re-energises the area, and residents will always be excited about it."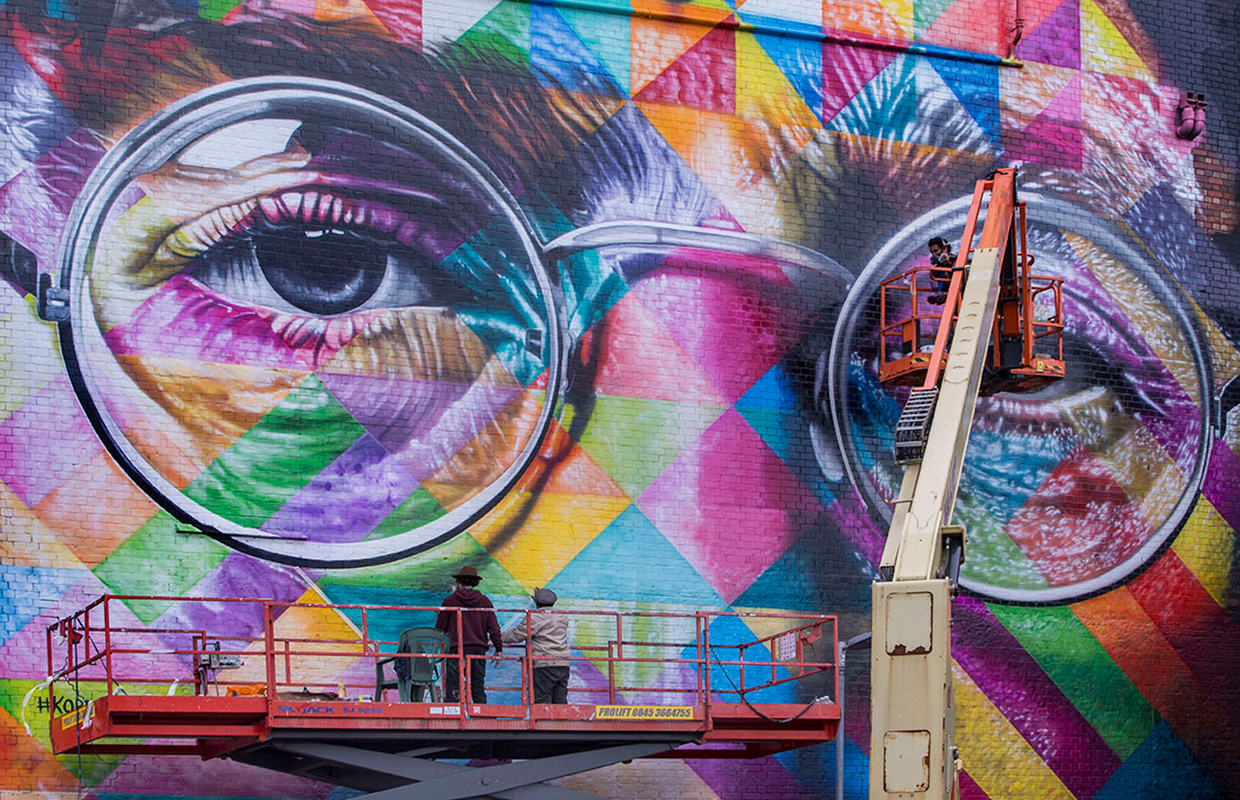 The festival is volunteer-run, and fundraises for Bristol-based charity The National Association for Children of Alcoholics, to give help and support to schoolchildren faced with family problems caused by a parent's drinking.
This year's 300 artists have amazingly varied styles. Check out their work.
You could link this with Shine Bright 4e SnapFile 7 Arty Bristol.
Copyright(s) :
Upfest images: Paul Box
Banksy