Emily Brontë was born 200 years ago on 30 July. She is the most mysterious of the famous Brontë family and little is known about her. What's more, the manuscript of her only novel, Wuthering Heights, has never been found. A bicentenary project invited 12,000 visitors to the Brontë Museum to recreate the manuscript, line by line.
Emily was the fifth of six Brontë children of whom four survived till adulthood: Charlotte, Branwell, Emily and Anne. The four were extremely close and played imaginative games together in their rather isolated world of the parsonage in Haworth, Yorkshire. Their father was an impoverished Irish vicar, who couldn't consistently afford to send his children to school. Yet Victorian conventions also forbade them from playing with the local village children, who were considered below their class.
Emily spent less time away from the family home at school or work than any of the other children, and only seemed happy there, in the company of her siblings, father and aunt. Like all of her siblings, Emily died of tuberculosis. She was just 30 when she succumbed to the illness in 1848, the year after her her novel was published.
She excelled at music and poetry, and had a strong affinity with the wild, windy moors behind the parsonage. The moors are the setting for her only novel and masterpiece Wuthering Heights, in fact their presence is so strong in the novel that the almost become a character in true Romantic style.
Under the pseudonyms Currer, Ellis and Acton Bell, the three sisters published their novels. In 1847, Charlotte's Jane Eyre was an immediate success, outshining Anne's Agnes Grey,  whereas Wuthering Heights confused critics and readers alike. The following year, Anne's The Tenant of Wildfell Hall was a bestseller. After this success, Charlotte and Anne allowed their real, female, identities to be made public. Emily, fiercely private and shy, refused.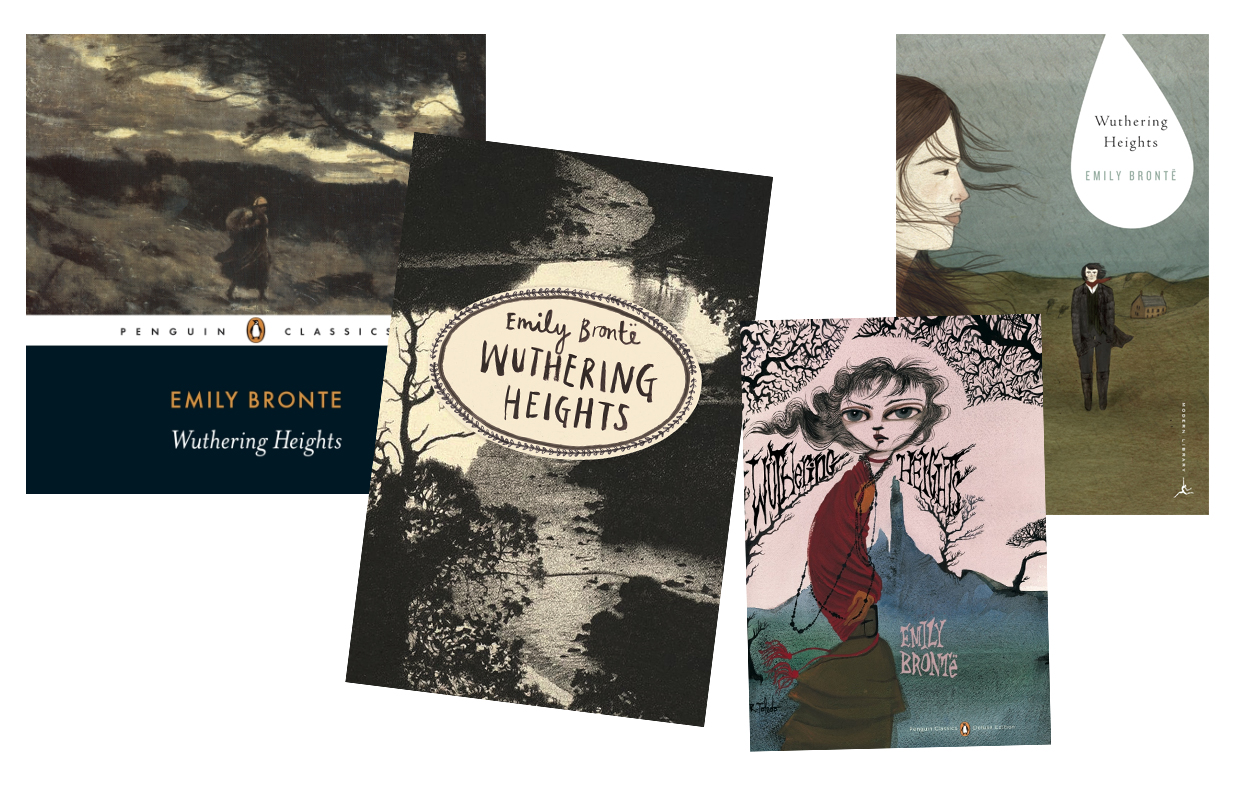 Wuthering Heights  focuses on Catherine Earnshaw and her adoptive brother Heathcliff. They have a deep bond, but circumstances and convention lead them to marry different people. The novel spans the generations to include the children each of them has with their respective spouses. It is a love story - wildly passionate and largely unfulfilled - but it is also a story of revenge, of class, and of a highly dysfunctional family. It is Romantic in all senses of the word, particularly the influence of nature on humans.
It was a highly unconventional book about characters who were often immoral and who didn't receive the retribution Victorian readers expected. That nuanced characterisation that modern readers appreciate was before its time in 1847. It wasn't until the 1880s that the book's reputation began to soar.
Unlike her sisters' books, Emily's is often characterised as masculine. Cathy Earnshaw may be the heroine but it is Heathcliff who intrigues and frustrates.
A Manuscript by Many Hands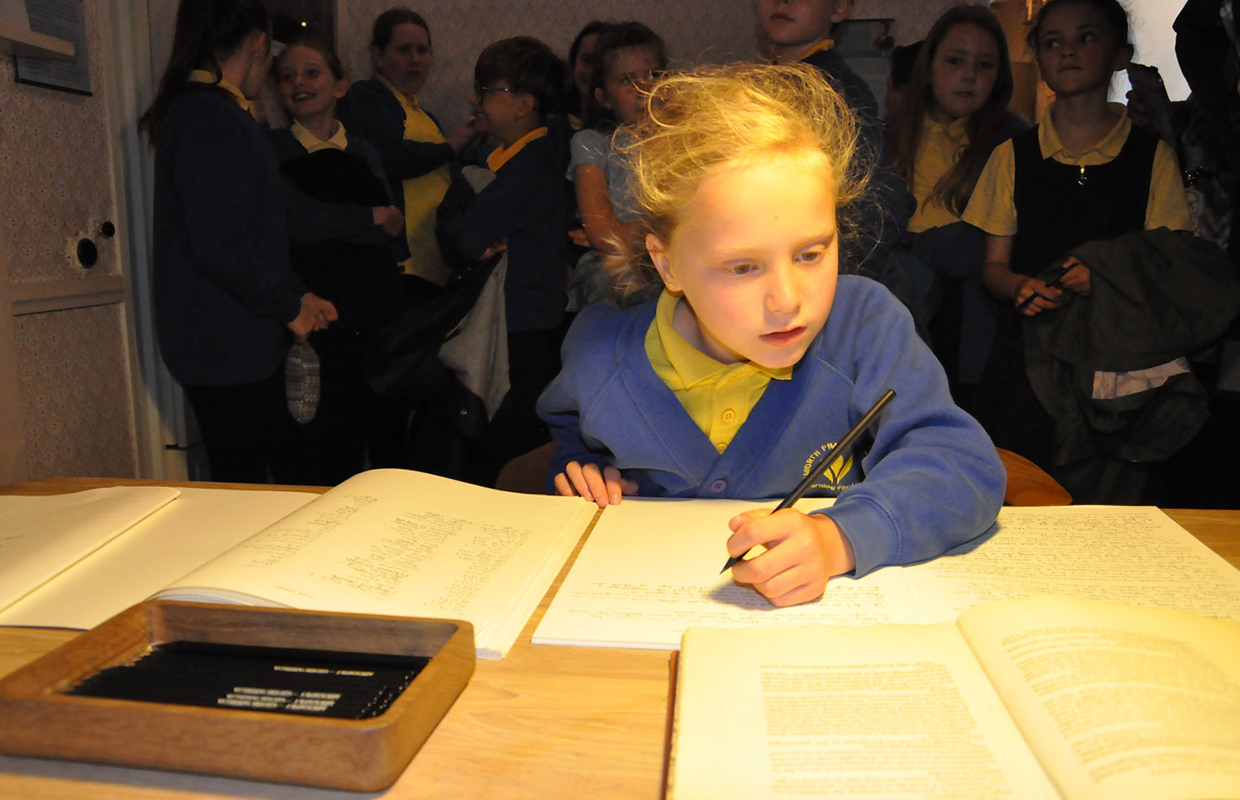 The Brontë society has been celebrating the bicentenaries of the various Brontës since Charlotte in 2016, in the parsonage which was their home and became a museum dedicated to their memory in 1928.
For Emily's bicentenary, artist Clare Twomey decided to ask visitors to the museum to recreate the missing manuscript of Wuthering Heights. Each visitor added one line to the handmade book on display, using specially created pencils they could take away as a souvenir.
The museum's curator, Ann Dinsdale, wrote the first line in April 2017:
"1801 – I have just returned from a visit to my landlord – the solitary neighbour that I shall be troubled with"
The last was added by Camilla, Duchess of Cornwall, in February, 2018:
"and wondered how anyone could ever imagine unquiet slumbers, for the sleepers in that quiet earth."
The manuscript is on show throughout this bicentenary year, as is "Making Thunder Roar", an exhibition in which various artists, authors and actors have given their impressions of Emily Brontë.
Brontë Parsonage Museum
Haworth, Yorkshire
Wuthering Heights Manuscript: till 1 January 2019
Copyright(s) :
The Bronte Society.