Britain's celebrated modern dance company, Rambert, is celebrating singer Nina Simone with a dance-theatre piece featuring musicians live on stage. Simone, who died in 2003, was one of the great, and unclassifiable, popular singers of the 20th century, and a strong proponent of Civil Rights.
Simone was born in North Carolina in 1933. She had a precocious talent for the piano, starting playing by ear at the age of three. She received as much classical musical education as was available to a young black girl in the pre-war South. Her community clubbed together to send her to study at the prestigious Julliard School in New York. But her hopes of career as a classical pianist were dashed when she failed to gain admission to the Curtis Institute of Music in Philadelphia once she graduated from Julliard. She always believed that racism was at the root of that refusal. After seeing Green Book, the recent biopic of African-American pianist Dr Donald Shirley, suffering discrimination ten years later, it's easy to imagine that Simone wasn't far from the truth.
Classical music's loss was jazz, soul and blues's gain. Simone began playing and singing in bars to make a living, and soon obtained a record contract, recording covers and her own compositions.
Simone was closely associated with Harlem Renaissance writers Lorraine Hansberry, James Baldwin and Langston Hughes. Yet, she didn't consider using her music to support the civil-rights movement, because, she later said, "I didn't like 'protest music' because a lot of it was so simple and unimaginative it stripped the dignity away from the people it was trying to celebrate. But the Alabama church bombing and the murder of Medgar Evers stopped that argument and with 'Mississippi Goddam,' I realized there was no turning back." The white supremacist bombing in a Birmingham church in 1963 killed four young girls came just three months after NAACP coordinator Evers was shot in the back outside his home in Jackson, Mississippi.
Simone penned "Mississippi Goddam" in 1964 and sang it for the first time to a white audience at Carnegie Hall.
"Alabama's gotten me so upset.
Tennessee made me lose my rest.
Everybody knows about Mississippi, Goddam!"
The subject matter and the swear word in the title meant it was banned by radio stations, especially in the South. But it was taken up as an anthem by the Civil Rights movement. The following year, she sang it to the demonstrators on the Selma to Montgomery march.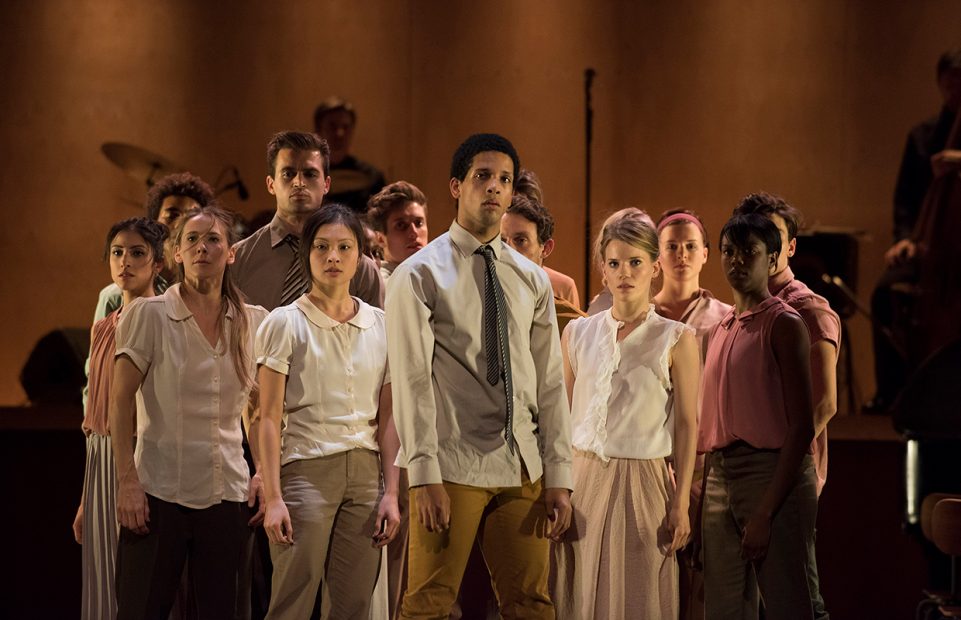 Dancing Simone
Goat is not a piece about Simone's life, but a celebration of her music. Musicians and dancers share the stage and interpret some of her best-loved songs such as "Feelings" and Dylan's "The Ballad of Hollis Brown".
Interview with choreographer Ben Duke:
Goat
Théâtre des abbesses, Paris
16-26 April
Copyright(s) :
Rambert Dance Company