In both her life and her death, Diana, Princess of Wales, had a very special place in the British public's hearts. Twenty years after the tragic car accident which killed her in Paris at the age of just 36, her two sons, and her admirers, are looking back on her legacy.
Diana's death on 31 August 1997 led to an extraordinary outpouring of public grief in the UK and around the world. An estimated 2 billion people watched her funeral. Then Prime Minister Tony Blair perfectly captured the public mood after the announcement of Diana's death when he dubbed her "the people's princess".
In 16 short years, Lady Diana Spencer had gone from being an anonymous English aristocrat to being the most photographed woman in the world. Everyone who met her attested to her warmth and kindness. Yet when her engagement was announced to the world in February 1981 she appeared to be simply a shy teenager (she was still only nineteen), peeping out from under her fringe beside husband-to-be and heir to the British throne, 33-year-old Prince Charles.
Charles and Diana's "fairytale" wedding in July 1981 revived an enthusiasm for the Royal Family that had been eroding since the Second World War. Diana seemed to bring a breath of fresh air to the dusty palaces and rituals of the monarchy. She dutifully rapidly had two sons, and set about trying to give them the most ordinary childhood she could in the circumstances.
Diana's own childhood had been difficult. She was the third child of the aristocratic Spencer family. (Her father would later be Earl Spencer.) But her parents separated when she was just six and the children lived with their father.
Diana's own marriage was destined for a similar end. She and Charles separated in 1992 and divorced in 1996.
Cinderella Causes
Both during her marriage and after the divorce, Diana was deeply involved in a large number of charities – she was patron of over 100 at one point. Some, such as the English National Ballet, or Great Ormond Street children's hospital, were the type of causes the Royal Family commonly supported. But Diana threw herself into much less fashionable causes, where her patronage made a real impact.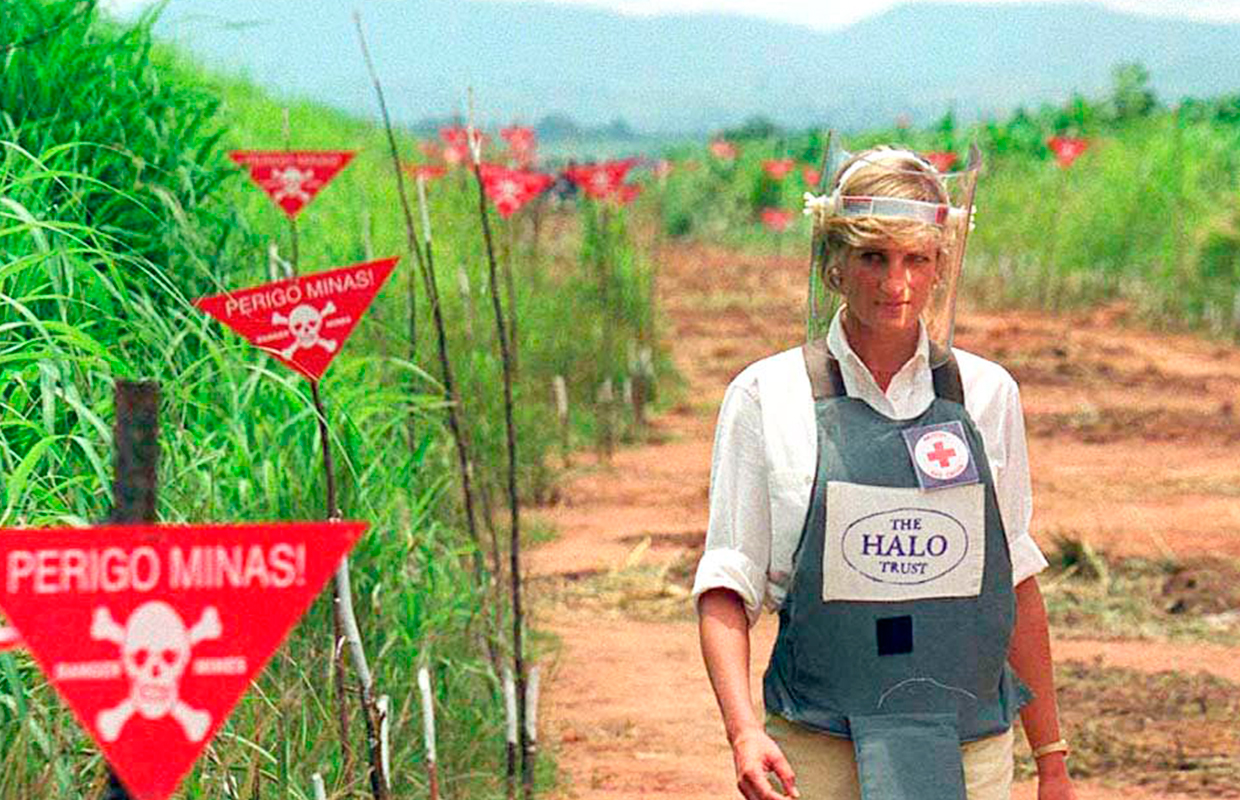 In the early 80s, the AIDS epidemic was new and devastating, and perceived as affecting marginal groups – homosexual men and intravenous drug users. There was a lot of misunderstanding and misinformation about how the virus was transmitted. Images of Princess Diana shaking hands with AIDS patients, and sitting chatting by their hospital beds, radically changed attitudes to the disease and those infected.
The Princess also supported the charity for homeless young people Centrepoint. One of the most poignant moments in a recent TV documentary about Diana, featuring a long interview with Princes William and Harry, was them reminiscing about their mother taking them along to Centrepoint hostels. It is easy to imagine that the contrast with their luxurious home lives could have been traumatising for the young princes. Yet their mother's enthusiasm and empathy seems to have transmitted itself to them. Prince William is still a patron of Centrepoint and regularly visits and helps with fundraising.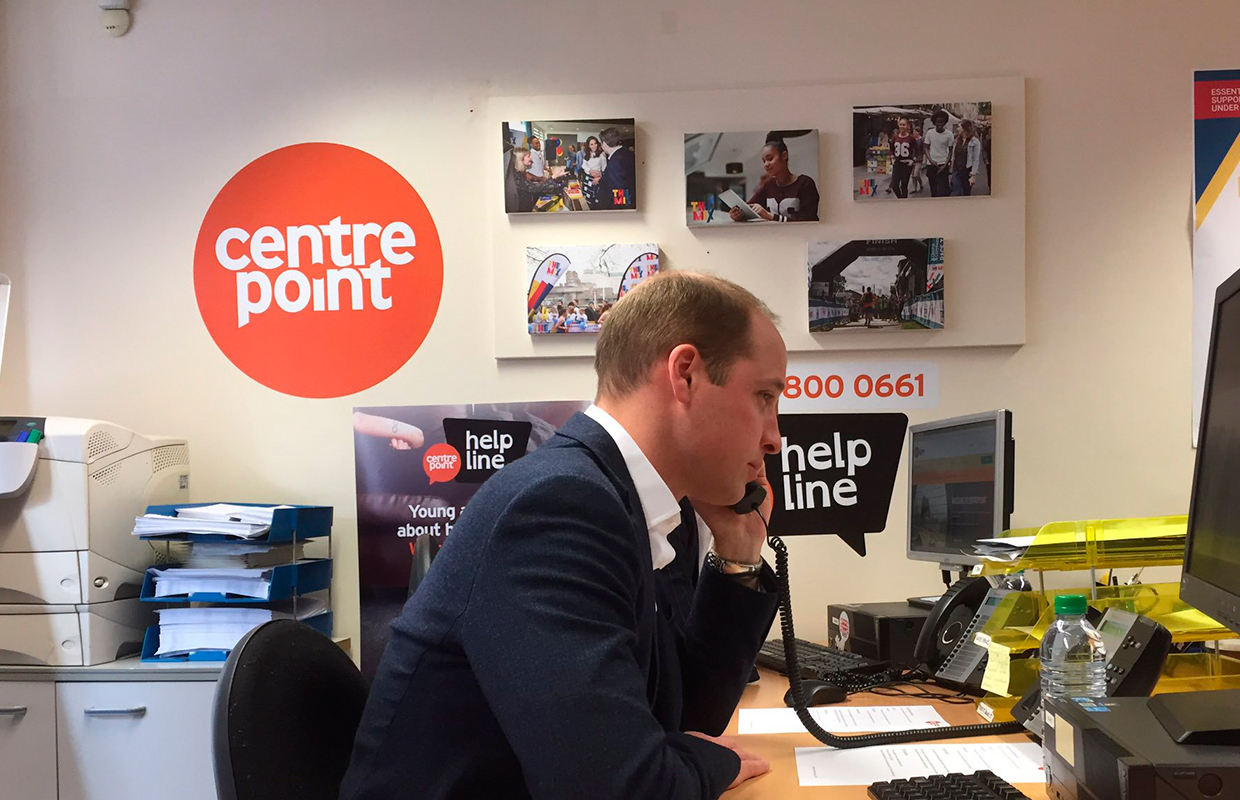 Prince Harry meantime has taken on his mother's commitment to helping with the AIDS epidemic. In 2006, he founded a charity, Sentabele, to help children affected by AIDS in Lesotho, the tiny southern African country which has the second worst AIDS contamination rate in the world. He founded the charity with the country's Prince Seeiso, who also lost his mother when he was very young.
Looking Back
Princes William and Harry were just 15 and 12 when their mother died. It is incredibly difficult for any child to lose a parent without warning. The princes did so while being in the media spotlight. The controversy about how the accident happened, and the possible responsibility of the press photographers following the car has never completely gone away. Nor have the conspiracy theories about Diana's potential marriage to Dodi Al Fayed, son of the Egyptian owner of Harrods, who also died in the crash.
Twenty years on, William and Harry have clearly decided they want to take control of the commemorations and emphasise their mother's positive legacy. They started the year by announcing they were commissioning a statue of her to be displayed in the gardens of Kensington Palace, her and their home. They gave a long interview for a documentary aired in Britain and around the world, Diana, Our Mother: Her Life and Legacy.
Diana, Our Mother: Her Life and Legacy, ITV
And finally they decided to spend the day before the anniversary, 30 August, meeting with the six charities Diana was the patron of till her death. The event at Kensington Palace will highlight the work of the National Aids Trust, Centrepoint, Great Ormond Street and the Royal Marsden Hospitals, Child Bereavement UK and Landmine Survivors Network. Meantime, at Althorp, Diana's childhood home, focus will be on the Diana Awards, given young people across the world who embody kindness, compassion and service. More than 47,000 young people have been recognised by the awards. Twenty of these outstanding role models are highlighted in an exhibition at Althorp. Read some of their inspiring stories.
The Diana Award has also created Diana's Legacy, a site commemorating her life and charitable work.
Coming Soon: An A1+ downloadable Ready to Use Resource on the anniversary of Diana's death.
Copyright(s) :
Wedding: ©Rue des Archives/Everett
Exhibition: © Richard Lea-Hair/Historic Royal Palaces
Landmines: © Stillwell John/PA Photos/ABACA
Centrepoint: Courtesy Centrepoint
Floral Tributes : © LFI/Photoshot/ABACA