Discover films, class visits and talks on New Orleans, Louisiana and Southern literature thanks to the Travelling Film Festival and the Institut Franco-Américan in Rennes.
New Orleans is the star of this year's festival, which is going ahead despite cinemas being closed. In fact, it's even being extended for classes in Ile-et-Vilaine: film showings and class visits are available from 8 to 28 February, while the festival proper is 16-23 February.
You can receive a link to show one of the featured films in you class, or have an in-person or online workshop around a short film. To find out more, check out the festival's schools' page on the website. As well as short films, options include Black Indians, a documentary about African American Mardi Gras Krewes, Mississippi Burning, Alan Parker's 1989 film about the Ku Klux Klan and Down By Law, Jim Jarmusch's 1986 jazz-infused film set in  New Orleans.
For the general public, films and talks are also online (with the advantage that you can see them from anywhere.) Check out the programme.
Online Talks
The Institut Franco-Américain in Rennes is hosting a talk on the history of Louisiana on  19 February as part of the festival. It will be given by historian Cécile Vidal. And on 20 February, editor Benjamin Guérif from Editions Gallmeister, will give a talk on Southern Gothic literature by the likes of William Faulkner, Tennessee Williams and Carson McCullers, and contemporary authors writing in the style.
History of Louisiana
Friday 19 February 6.45 p.m.
Southern Gothic
Saturday 20 February, 2.30 p.m.
The talks (in French) will be available on various platforms, including the festival's YouTube channel.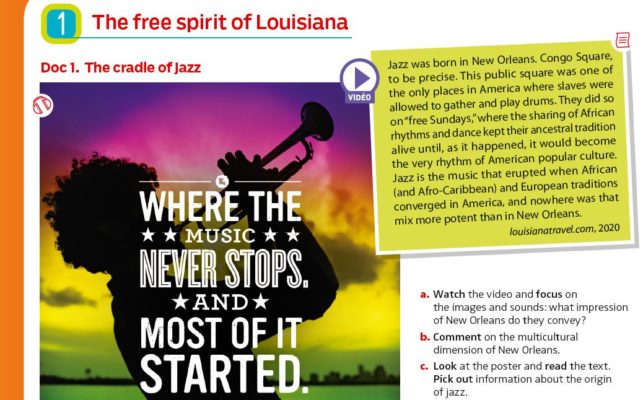 Find out more about Louisiana's unique culture in File 27 Colours of Louisiana in Shine Bright LLCER AMC.
Copyright(s) :
© Sarah Wickings - collage © Atelier du bourg / Anthony Folliard - graphisme