"La-la Land" is usually an affectionately insulting nickname for Los Angeles, home of Hollywood and purveyor of unrealistic dreams. The film La La Land, however, is a hymn to the City of Angels, the golden age of cinema and musical comedies.
La La Land is making a sensation, having won seven Golden Globes, more than any other film in history, and receiving 14 Oscar nominations, equalling the record held jointly by All About Eve and Titanic. It's classic musical, and a romantic comedy, not usually a genre that does well at the Oscars. So what is all the song and dance about?
Put simply, the film is the story of Mia, an aspiring actress (Emma Stone), and Sebastian, a struggling jazz musician (Ryan Gosling), trying to follow their dreams to success in Los Angeles, and finding love along the way.
It is the vision of young writer-director Damien Chazelle, making his first big-budget film after the award-winning Whiplash, the story of a talented young drummer and his tyrannical teacher. Chazelle is a cinema buff and is crazy about music and musicals. He was himself a talented teenage drummer, and grew up on a diet of classic films, both American and French (his father is French). He cites Jacques Démy's Les Parapluies de Cherbourg and Les Demoiselles de Rochefort as two of his major influences.
Romantic Chemistry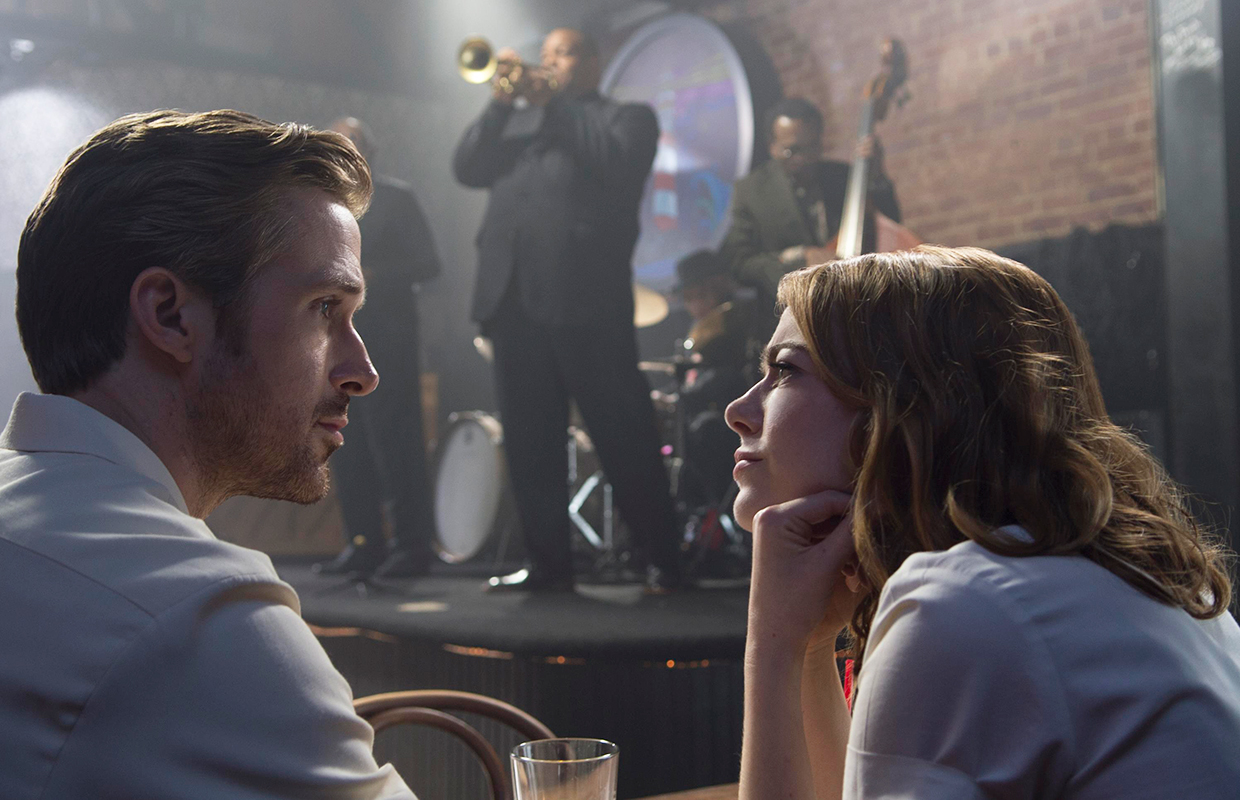 Since its première at last year's Venice Film Festival, the film has been surrounded by positive buzz. The onscreen chemistry of Stone and Gosling is a surefire winner for a romcom. They have played a couple twice before, in Gangster Squad, and Crazy, Stupid Love, so Chazelle wasn't taking a big risk there. But he was dreaming of a modern Fred Astaire and Ginger Rogers, whereas neither actor is a trained dancer. Stone recently played in Cabaret on Broadway, but had to learn tap, jazz and ballroom dancing for the role. Gosling, meanwhile, is a talented jazz guitarist but spent three months learning the piano to play the role of Sebastian.
La La Land is a feel-good movie but manages the delicate balance of making the audience smile without tipping into saccharinely stereotypical sentiments. Both characters have clearly defined, and dearly held, ambitions and visions for their artistic future, even if their daily reality is much more mundane. Mia is a waitress while doing a series of disheartening auditions. Sebastian plays piano in cocktail bars, being told to play music he doesn't believe in. The two meet in the opening scene in classic romcom fashion: boy meets girl but they thoroughly annoy each other and definitely aren't interested in each other. SPOILER ALERT Their love later blossoms but the film doesn't have a classic happy ending.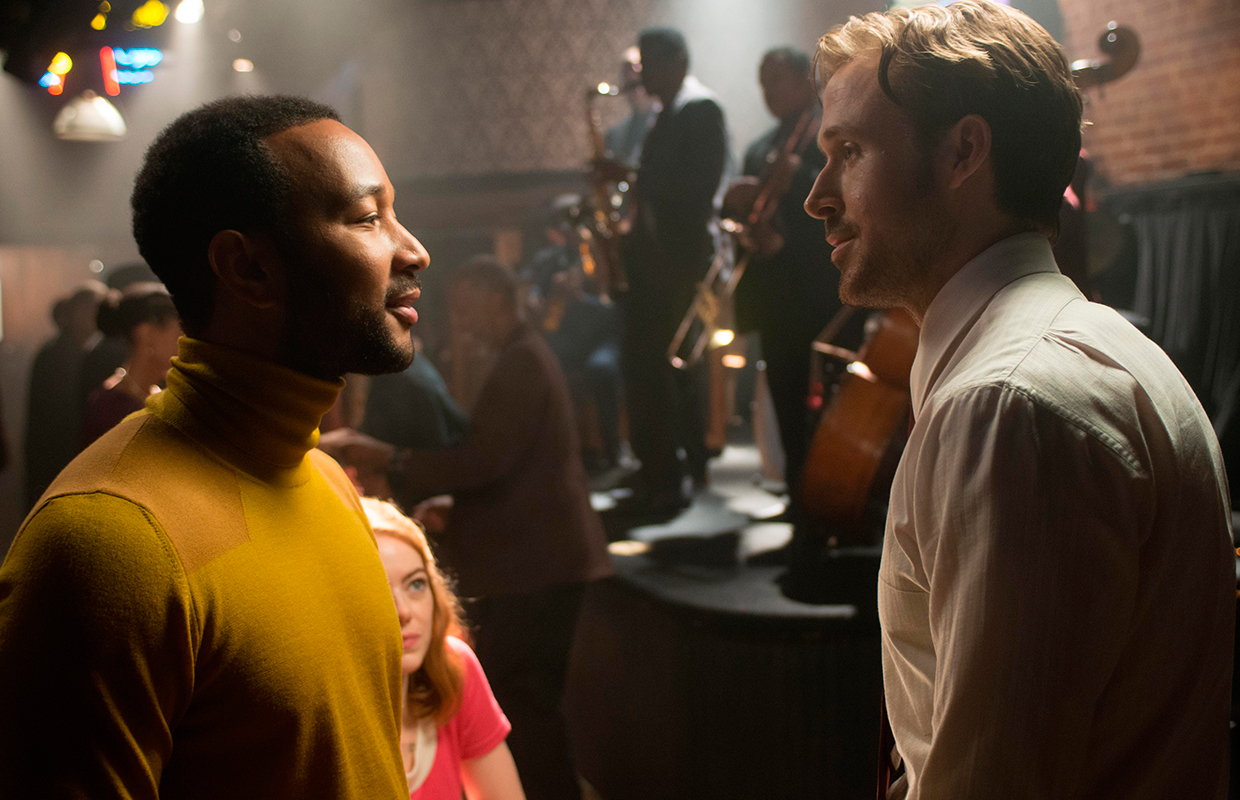 Oscars Galore?
So why has the film attracted such Oscar attention? Best Picture usually goes to something gritty about war or suffering. But Hollywood does love a movie about itself. La La Land is the latest is a long line of "behind the Hollywood scenes" films stretching from Singin' in the Rain to 2012's big winner The Artist. And right now, maybe Americans are more tempted by an escapist musical extravaganza than a anything that reminds them too much of reality?
Find out more about the making of the movie here:
Copyright(s) :
SND/LIonsgate