Mary Anning (1799-1847) was long left out of scientific records of the beginnings of palaeontology in the U.K. The fossil hunter and identifier is finally being recognised, and is in the news as two films are being made about her, and a teenage girl has headed a campaign to have her honoured with a statue in Lyme Regis, where she worked.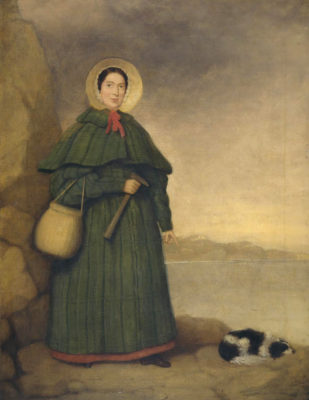 This A2 article about Anning, who discovered some of the first dinosaur fossils on the Jurassic coast in Dorset, could be studied at various levels depending on teaching focus and students' interests. It can be included in a unit devoted to science or in a unit centred on the place of women in society.
Here we chose to provide teachers with general materials, including work on phonology through tongue twisters, usually seen by students as fun activities. As Mary Anning is most probably unknown to them, they will be able to ask genuine questions rather than grammar-oriented questions. Finally, the topic allows space for differentiation, some students could be asked to find out more about the dinosaurs Mary identified, while others might prefer to write a flyer for Evie's campaign for example.
Vocabulary and grammar
the Jurassic period, fossils, archaeology, archaeologist, geologist, collector, excavating, extracting, identifying
seashells, seashore, coast
past simple of irregular verbs: found, bought, wrote
passive: she wasn't recognised
expressing purpose: a campaign to create...
Pronunciation
Stress in compound nouns.
Pronunciation of dinosaur.
Pronunciation of women vs woman.
/s/ vs /ʃ/ in tongue twister.
Ammonite stars Kate Winslet as Anning. It's available on Canal plus.
There is a trailer for independent film Mary Anning and the Dinosaur Hunters on Facebook.