The new film King Arthur: Legend of the Sword is a high-energy action film of one of Britain's most enduring myths: the sword in the stone.
The film stars Charlie Hunnam and Jude Law as the "once and future king" and his evil uncle Voltigern, who has done his best to wipe Arthur and his family from line of succession… permanently. The young Arthur saw his parents murdered before being smuggled off to be brought up by gangsters and prostitutes on the streets of Londinium. But when Arthur's father's sword, Excalibur, appears from the sea embedded in a stone, Voltigern is determined to test the prophecy that says the person who can remove the sword from the stone will become king. He orders all the young men of his kingdom to attempt the feat. To his own surprise, Arthur removes the sword. And reluctantly takes the lead in a rebellion against Voltigern.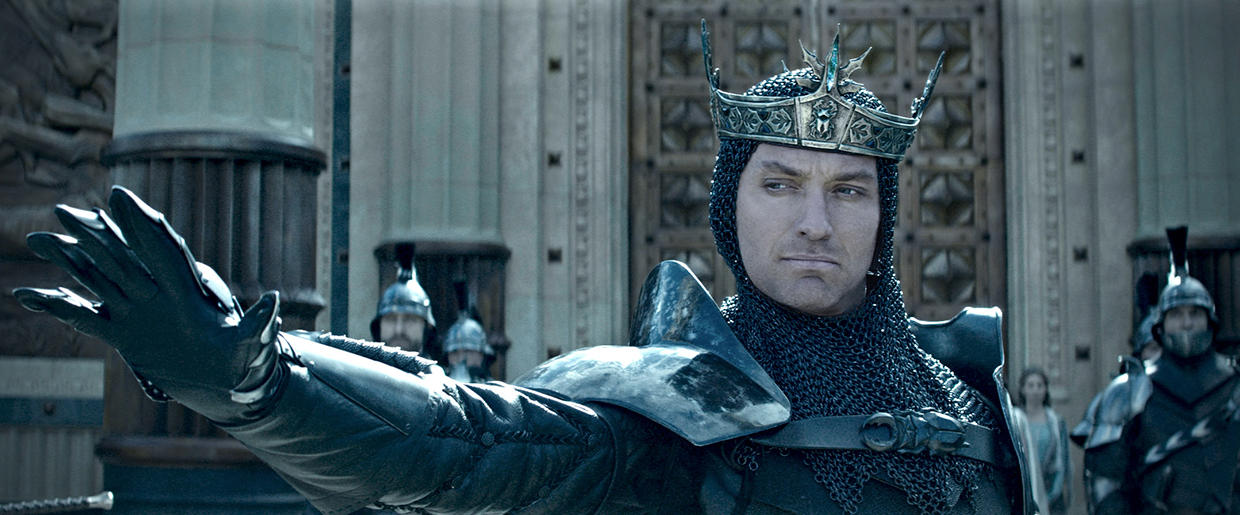 The film is directed and co-written by Guy Ritchie (Sherlock Holmes, Lock, Stock and Two Smoking Barrels), who made his reputation with gangster films so there are no courtly knights or damsels in distress. There is no Merlin either. There are lashings of references to everything from Harry Potter and Oliver Twist, Lord of the Rings and Game of Thrones to The Usual Suspects and Reservoir Dogs.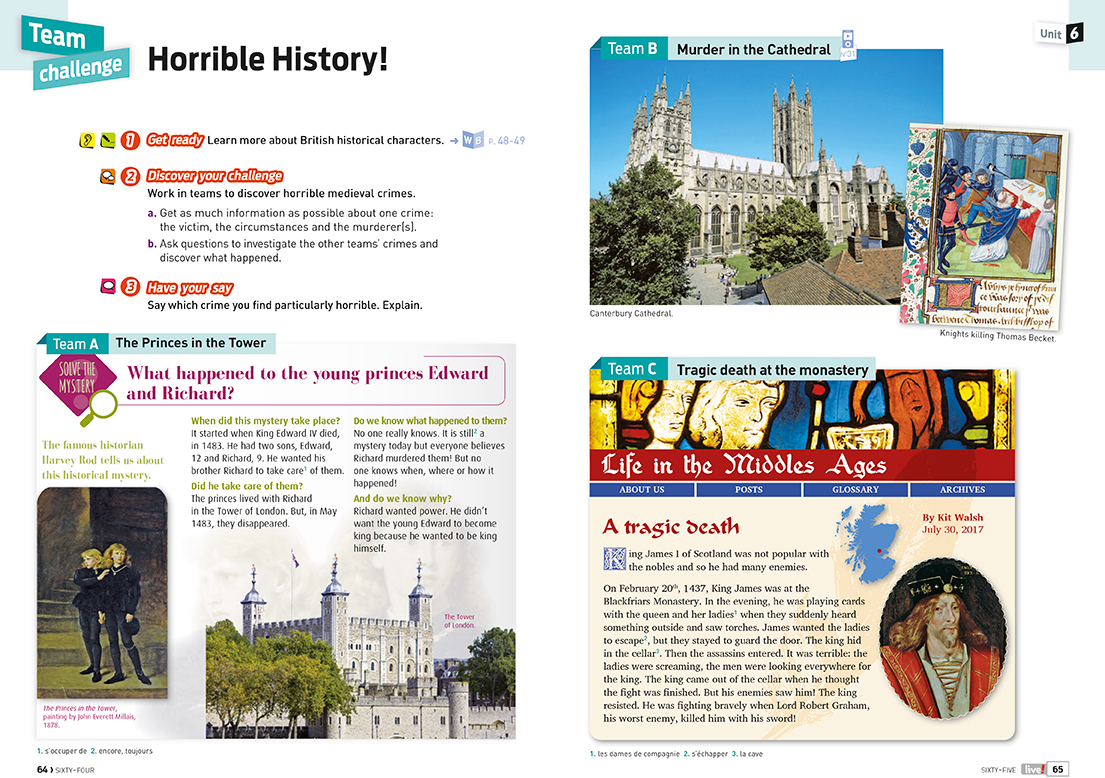 Going Further
You'll find lots more on the myths and mysteries of medieval times
in Give me five! 5e Unit 6 "Murders in the Dark Ages"
Download a sample double-page here.
Myth or Hero?
Despite his omnipresence in the national psyche, and the dozens of places in the UK that claim Arthurian connections, there is no historical proof of Arthur's existence. There are written references as far back as the eighth century to a warlord called Arthur who led the Celtic Britons in a series of battles against Saxon invaders. But the story really took hold after the publication of Sir Thomas Malory's Le Morte d'Arthur in 1485. Malory's tale of valiant knights and demure ladies borrowed heavily from Chrétien de Troye's Arthurian romances in French. As a Celtic hero, Arthur belonged as much to Brittany as Britain.
Guy Ritchie's gangsterish take on the legend is actually quite fitting, since Sir Thomas Malory was a bit of a gangster himself. He inherited estates in Warwickshire and Northamptonshire and lived an unremarkable life until at the age of 40 he suddenly went on the rampage with a gang of 100 men, stealing, threatening, raping and pillaging. He wrote Le Morte d'Arthur in London's Newgate Prison! Notwithstanding the contrast between its author's life and the chivalry depicted in his story, Arthurian legends became, and remained, wildly popular with the British public.
Win a Trip in Arthur's Footsteps
Places as far apart as Tintagel Castle in Cornwall, Snowdonia National Park in Wales and the Caledonian Forest in Scotland have Arthurian connections, and Visitbritain is organising a competition to win a roadtrip around Arthurian Britain. It's free to enter and you just have to say where you would like to have a legendary adventure in Britain, and why. You can enter until 10 June.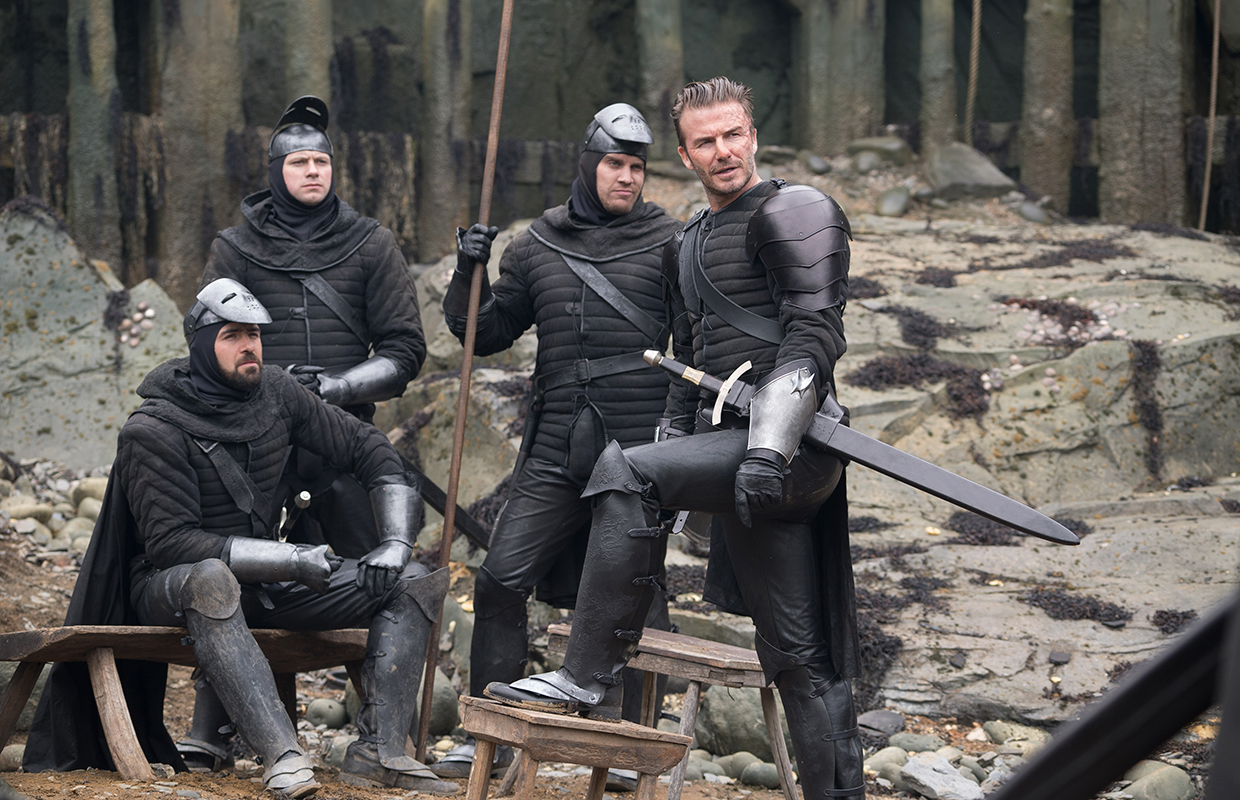 King Arthur: Legend of the Sword
In cinemas from 17 May
Copyright(s) :
© 2017 Warner Bros. Entertainment, Inc. All rights reserved