Muhammad Ali hadn't boxed in over thirty years, but news of his death made the headlines around the world. Ali was much more than a sporting champion, a strong personality who made his mark on the civil rights movement.
Former heavyweight World Boxing Champion Muhammad Ali died on 4 June, 2016. He had suffered from Parkinson's disease for many years.
Born Cassius Clay, he was introduced to boxing by a policeman he had gone to see when his bike was stolen, and quickly revealed an incredible talent. By the age of 18, he won the Olympic heavyweight title in the 1960 Games in Rome.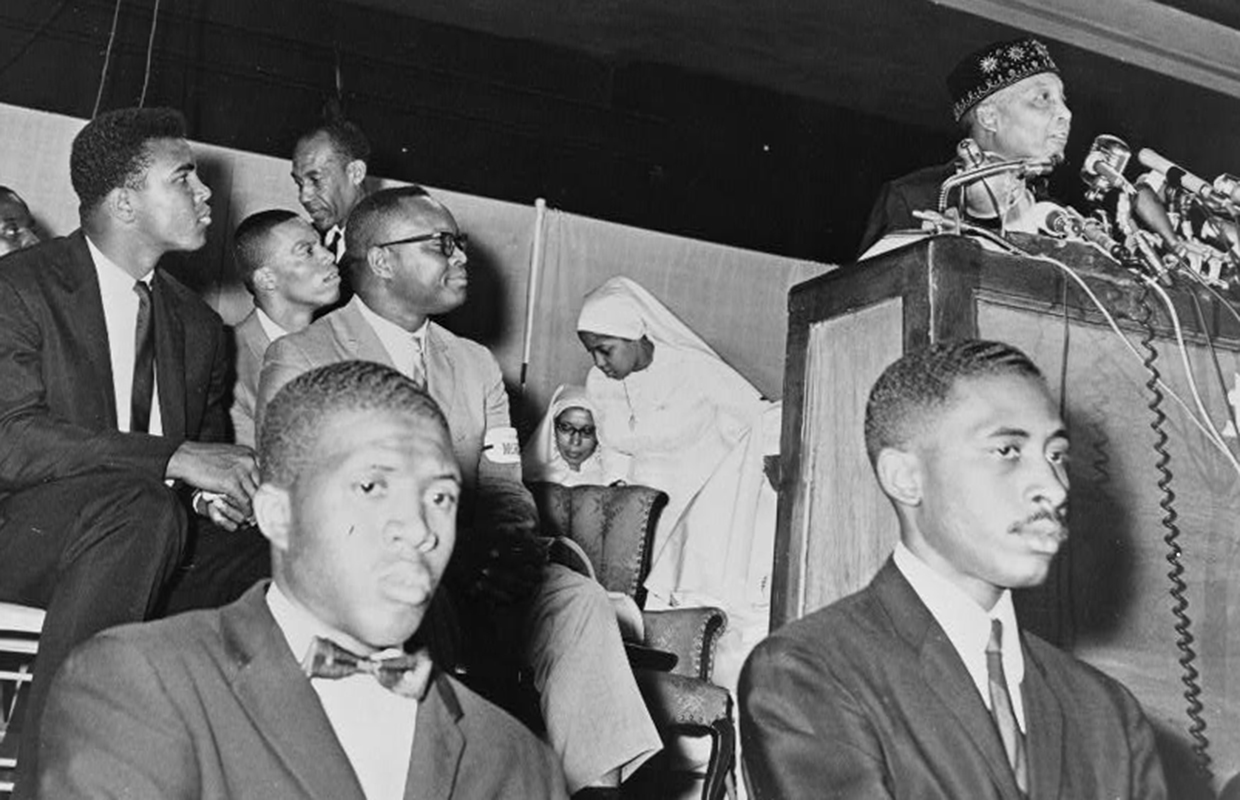 Malcolm X
He may have been a sporting hero on the international stage, but when he returned home to Louisville, Kentucky there were segregated restaurants that refused to serve him. Ali started taking an interest in the civil rights movement and was attracted not by Martin Luther King's pacifism, but Malcolm X's militant, anti-white Nation of Islam and associated Black Panthers.
By 1964, when he became the youngest ever professional World Heavyweight Champion at the age of 22, he announced he was converting to Islam and rejecting the slave name Clay (that of the plantation owners who had owned his ancestors) in favour of Muhammad Ali.
Ali's religious and political views were sincerely held and he was willing to pay for them: in 1966, when he was conscripted into the Army to go to Vietnam, he declared himself a conscientious objector on religious grounds. He was sentenced to five years in prison (though the case was eventually overturned and was never jailed. ) And he was stripped of his boxing title and licence.  For three years, the self-styled 'Greatest" boxer was deprived of the ring.
Ali Returns
The Muhammad Ali who won back his title in 1974 was a changed boxer.  In his youth, he was famed for his quick feet, making up for lack of weight by dancing around the ring just outside of his opponents' reach. As he famously said, "Float like a butterfly, sting like a bee." Now, at 32, he was heavier and slower. But he still had the outsize personality, and overwhelming confidence that intimidated opponents, delighted fans and left no one indifferent.  He was a forerunner of today's rap stars, "dissing" opponents with insulting rhymes.
He won back his title twice, playing to huge crowds in highly mediatised matches in Zaire and the Philippines.  He was a truly global star.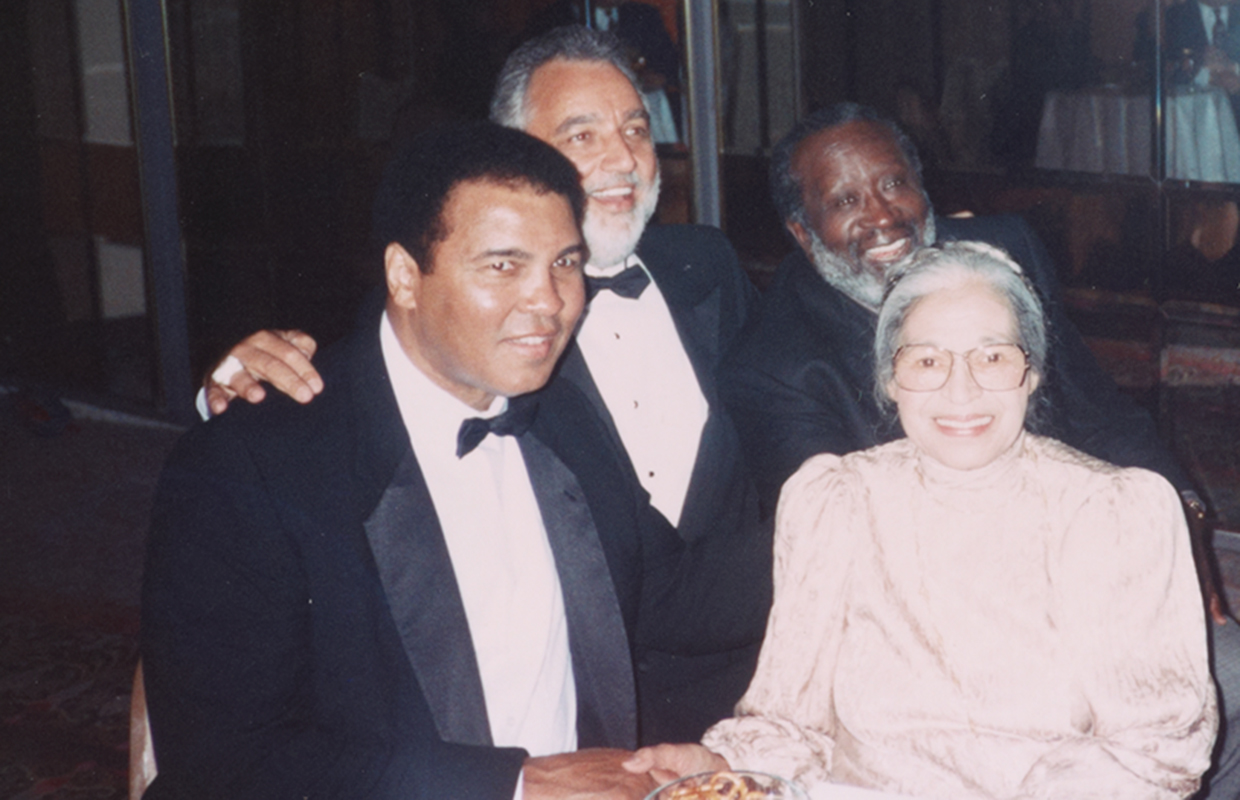 Parkinson's
Muhammad Ali started suffering from Parkinson's disease in 1984, and in latter years shook constantly and struggled to speak. When he lit the Olympic flame at the Atlanta games in 1996, he had to hold his arm with his other hand to stop the shaking. President Bill Clinton said the spectacle made him cry. But Ali continued to do good, campaigning for Parkinson's research and UNICEF. He was awarded every honour the U.S.A. can offer, and lived to attend the inauguration of the country's first black president. Barack Obama paid tribute to Ali after his death, saying, "Muhammad Ali shook up the world. And the world is better for it."
Copyright(s) :
Library of Congress