Any image of people in the UK, Canada and Australia in November is likely to include some who are wearing a red paper poppy in their lapel. The Poppy Appeal for war veterans in the run-up to Remembrance Day began in the aftermath of World War I. Today, as the British and Commonwealth armies commemorate the centenary of the terrible loss of life in the Battle of the Somme, the poppy is a poignant link to the past.
Armistice Day, or Remembrance Day, commemorates the end of World War I on "the 11th hour of the 11th day of the 11th month": 11 November 1918. In Britain, the country marks a two-minute silence on 11 November at 11 o'clock. More than 75 per cent of the population participates. Britain further commemorates the event on Remembrance Sunday (13 November this year), with a ceremony at the Cenotaph in London when military and political leaders, as well as the Queen, lay wreaths of poppies. Remembrance Day originally commemorated the end of the World War I, but now it is for victims of all wars.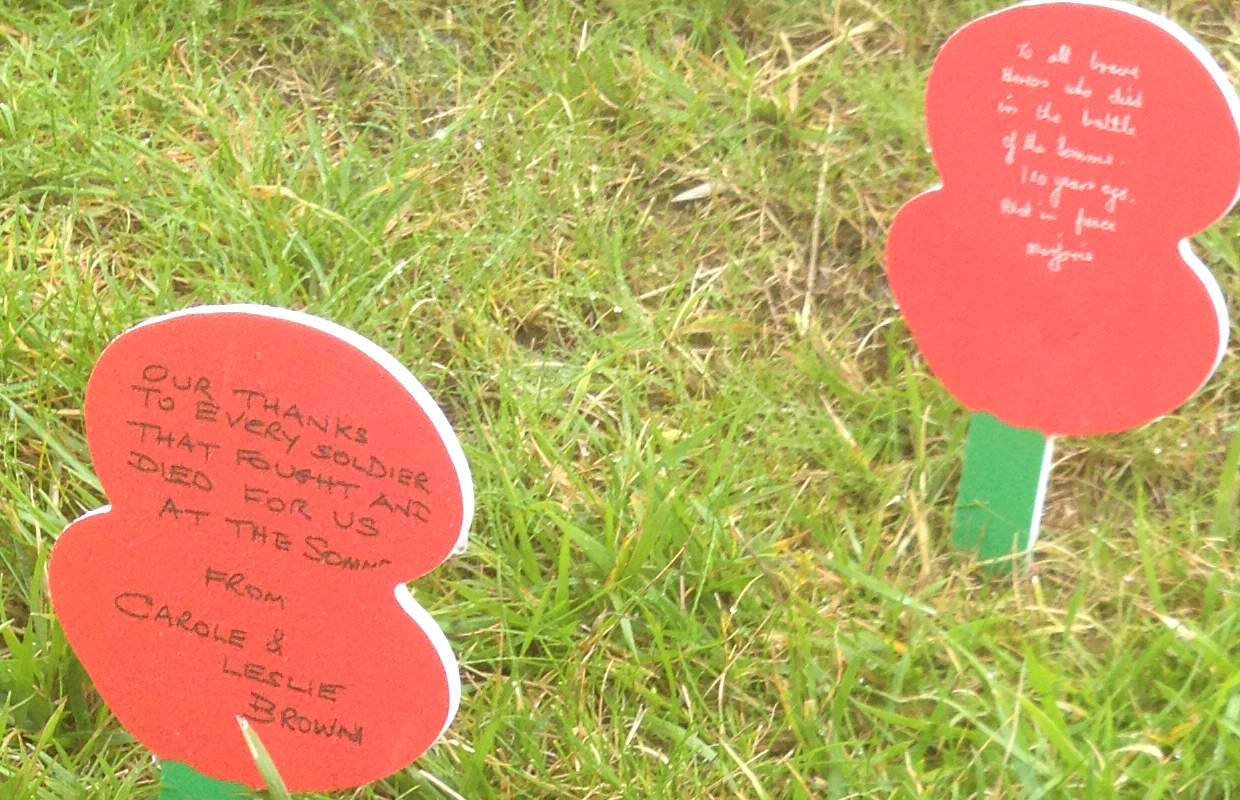 This year, the ceremony will particularly remember those who died in the Battle of the Somme from 1 July to 18 November 1916. The first day of the Somme saw the highest casualties the British Army has ever suffered: 19,240 men died and 38,230 were injured, many very seriously. Most of those men were volunteers, many of whom had never previously seen battle.
Poppies for Remembrance
During World War I soldiers saw poppies growing near the trenches in Belgium and France. In the horror of war, they were signs of life, but their red colour also resembled blood. A Canadian Major, John McCrae, wrote about the poppies in a poem, "In Flanders Field". After the War, two women, Moina Michael in the U.S.A. and Anna Guerin in France, promoted the idea of using artificial poppies to symbolise remembrance.The poppies could be made by disabled veterans, giving them an occupation and raising vital funds to help injured veterans and the widows and children of those who died.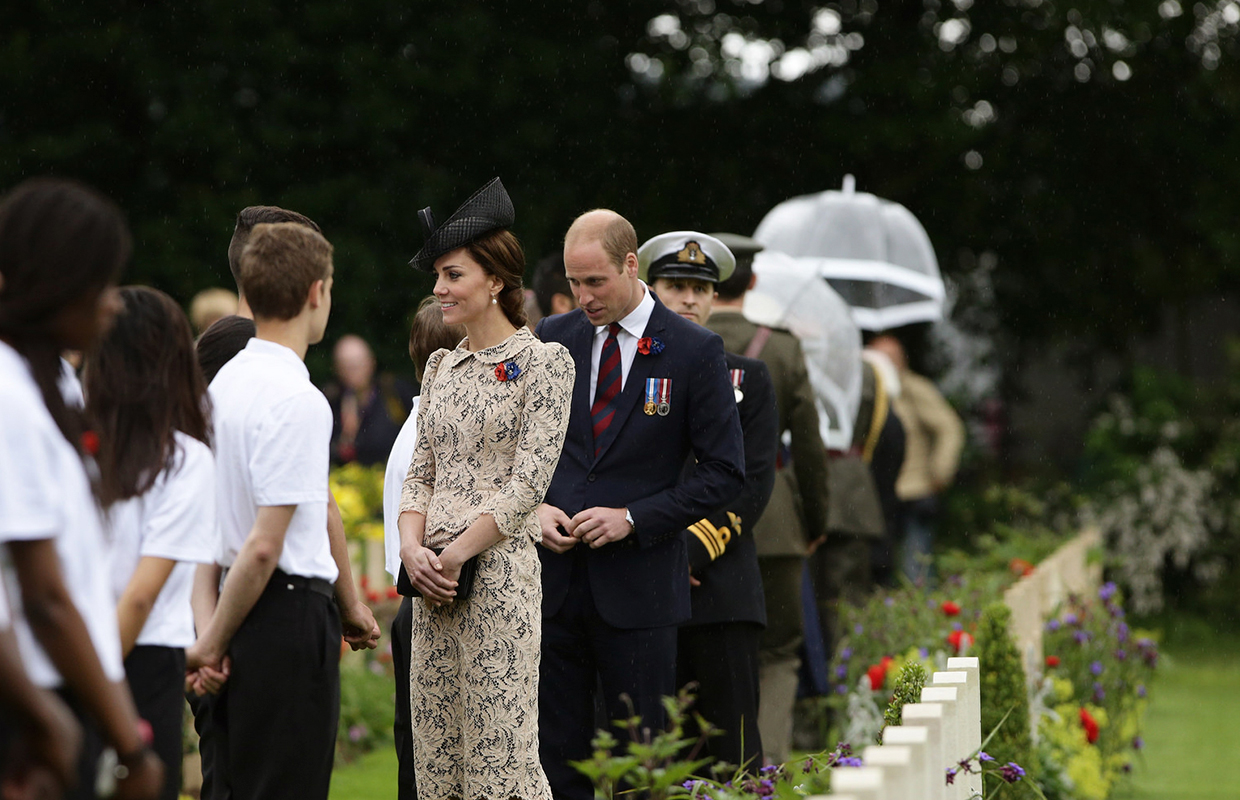 An International Symbol
In Britain, Canada and Australia, people wear the poppies for 11 November. The U.S.A. has poppies on Memorial Day, the last Monday of May. And in New Zealand it is on ANZAC day, 25 April. ANZAC Day commemorates the Australian and New Zealand soldiers who died in the disastrous Gallipoli Campaign in Turkey in WWI.
Copyright(s) :
British Legion
British Council France