The line-up for the Biden-Harris Presidential Inauguration includes an extraordinary young poet. Andrea Gorman was named the country's inaugural National Youth Poet Laureate in 2017, at just 18.
The Inauguration swearing-in ceremony traditionally includes a religious invocation and blessing, given by Father Leo J. O'Donovan and Reverend Dr. Silvester Beaman, a recitation of the Pledge of Allegiance,  led by Georgian firefighter Andrea Hall, and the National Anthem, this year sung by Lady Gaga. There is also another musical performance, which will be by Jennifer Lopez, and Democratic presidents often include a poetry reading.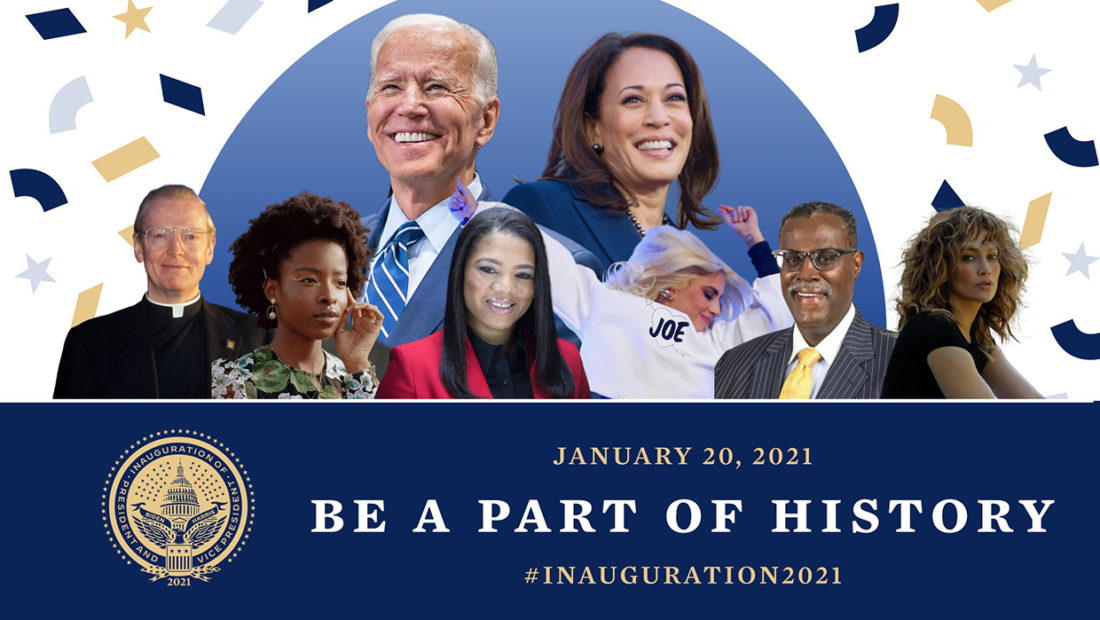 Andrea Gorman had just started at Harvard when she was named National Youth Poet Laureate, which recognised not only her literary talent but her community engagement encouraging education for girls and ethnic minorities. She has recently graduated in sociology and has a two-book deal to write children's books.
At her inaugural ceremony as Laureate, she said, "For me, being able to stand on a stage as a spoken word poet, as someone who overcame a speech impediment, as the descendant of slaves who would have been prosecuted for reading and writing, I think it really symbolizes how, by pursuing a passion and never giving up, you can go as far as your wildest dreams."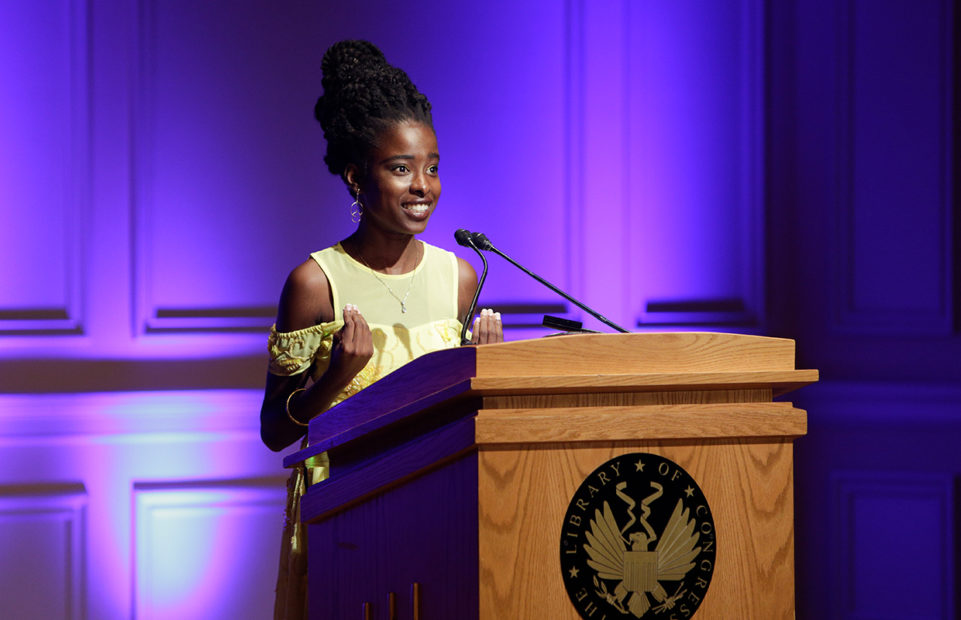 She described her upbringing as part of a poem she wrote for the inauguration of (adult) Poet laureate Tracy K. Smith in 2017, "In This Place (An American Lyric)":
There's a poem in Los Angeles
yawning wide as the Pacific tide
where a single mother swelters
in a windowless classroom, teaching
black and brown students in Watts
to spell out their thoughts
so her daughter might write
this poem for you.
America United
The 22-year-old was recommended for the inauguration by incoming First Lady Jill Biden, an English professor. This poem, which she was commissioned to write for Independence Day, shows her sense of occasion.
Despite the music, it's very clear and some of the key words, generally from the Constitution or other founding documents, appear on screen. Pupils will no doubt be impressed with Gorman's poise and confidence.
Mr President...
Gorman stunned the world with the new poem she wrote for the inauguration, entitled "The Hill We Climb". It encapsulated the theme of the ceremony, "America United", celebrating, "a nation that isn't broken, but simply unfinished." You can read the words on the Guardian site.
Copyright(s) :
Amanda Gorman reads her work, "An American Lyric," at the inaugural reading of Poet Laureate Tracy K. Smith, September 13, 2017. Photo by Shawn Miller.

Downloadable resources ready to use in class
>
Sujets type bac clé en main pour la spécialité AMC