Amidst all the chaos in Washington, D.C. on 6 January, as Congress tried to certify Joe Biden's presidential win, a quieter but possibly just as revolutionary election event was taking place in the deep South. In Georgia's runoff Senate elections, both seats were won by Democrats, giving Biden a tiny but working majority in Congress.
Because of the checks and balances system in the U.S.A., a President's power to pass the legislation he won his election promising is limited by the composition of the two houses of Congress. These can change every two years, once at the midterm elections and once at the presidential elections.
In this year's elections, the Democrats retained a reduced majority in the House of Representatives, and came close to equal numbers of seats in the Senate. Because of a local election law, Georgia's two Senate seats weren't decided in November because no candidate got 50% of the vote. That meant there had to be a run-off between the two candidates with the most votes for each seat. In each case it was a Republican incumbent and a Democrat opponent. Georgia, a traditionally conservative state, had not elected a Democrat as President since 1996, but this time, Biden had won by a small margin (contested by Trump) of just 12,000 votes or 0.2%.
Casting Vote
Joe Biden knows a lot about the difficulties of passing legislation without a majority in both houses. He was Barack Obama's Vice-President and for all but the first year and a half of his two terms, the House of Representatives had a Republican majority. President Trump had the opposite scenario: the Senate had a Republican majority for his whole term, but the House swung to the Democrats in the 2018 midterms.
The Democratic Party mobilised everyone they could in Georgia to try to gain the two seats that would mean they had a majority: It would equalise numbers of Republicans and Democrats (plus two independents who vote with them) and give Vice-President Kamala Harris the casting vote in case of equal votes.
While all eyes were on the riot in the Capitol, news came through that both Democrat candidates had won, by small margins but not enough to require a recount.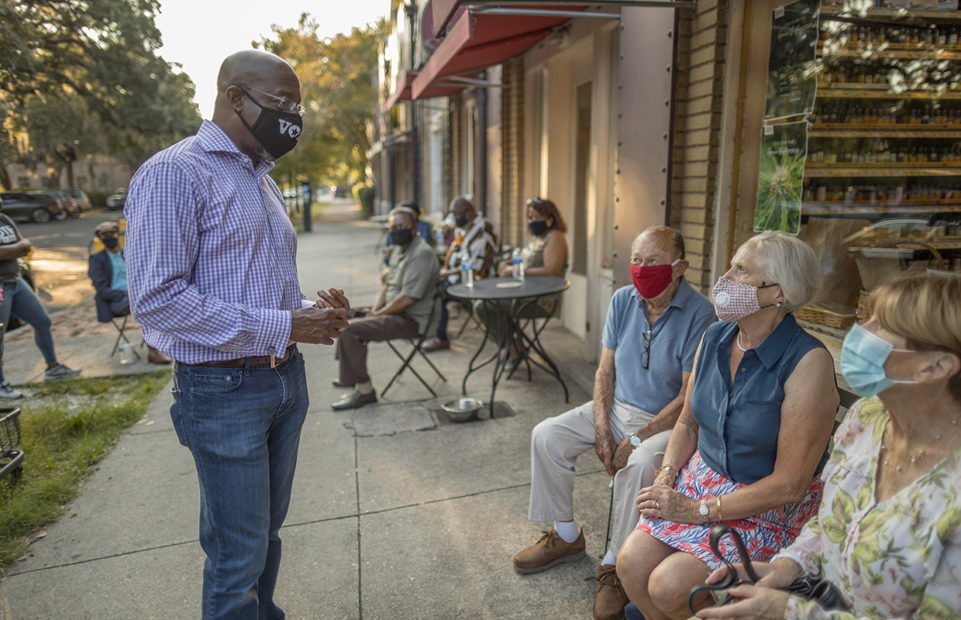 Raphael Warnock became the first African American Senator chosen by the state (and only the 11th black Senator at all). He is a 51-year-old Baptist pastor, who preaches in the church where Dr Martin Luther King, Jr was pastor.
Jon Ossoff, just 33, is a documentary filmmaker and investigative journalist, whose interest in politics dates back to high school, when he interned for legendary civil-rights activist Congressman John Lewis.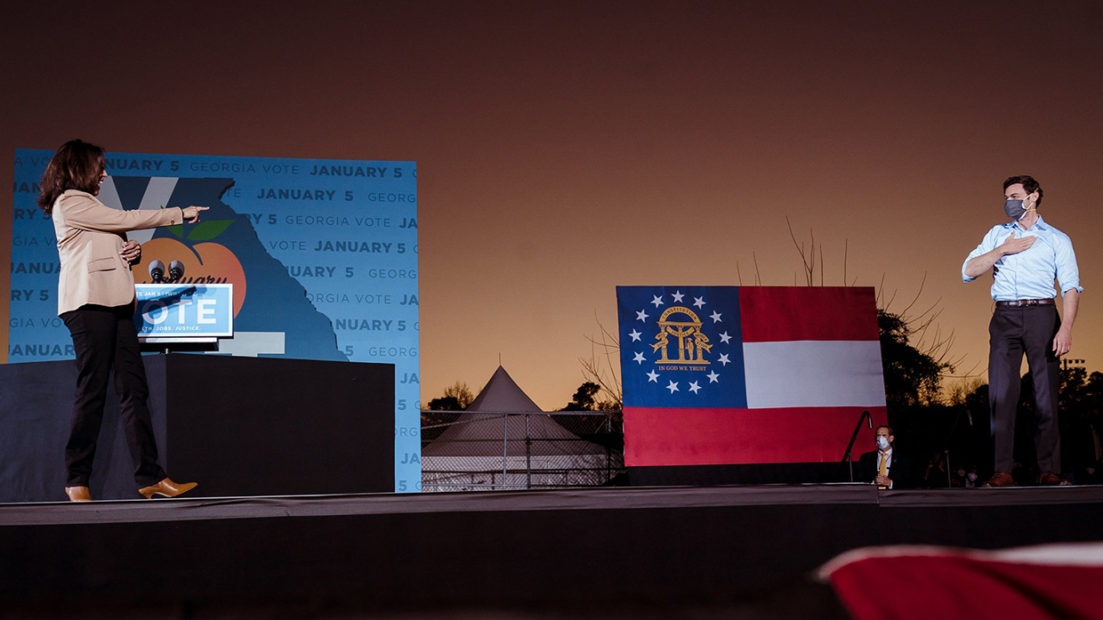 The majority their victories give President Biden mean that he has a better chance of getting Congress to pass his legislation, such as the $2000 stimulus cheques for citizens suffering financial hardship due to the pandemic that Republican Senate Majority Leader Mitch McConnell recently blocked. It also means it will be easier for him to obtain the necessary Senate approval for his appointments to his cabinet and to the judiciary once he is inaugurated on 20 January.