A quiet revolution is building momentum around the world as school pupils strike and march to try to get their elders to take serious measures to limit climate change.
It started with one Swedish 15-year-old missing school to go and be a one-person picket line in front of a government ministry in September 2018. She was protesting that her government wasn't doing enough to apply the Paris Climate Agreement. As the weeks and months have gone past, she's been joined by students in Sweden, then Australia and now India and many other European countries.
Greta Thunberg has the attention of her peers around the world but more surprisingly business and political leaders are listening too. It's not many 16-year-olds who are invited to speak to the World Economic Forum in Davos, or the UN COP24 climate conference. As Thunberg points out herself, she has no scientific expertise. She seems simply to have found the words to make people listen, where so many before her have failed.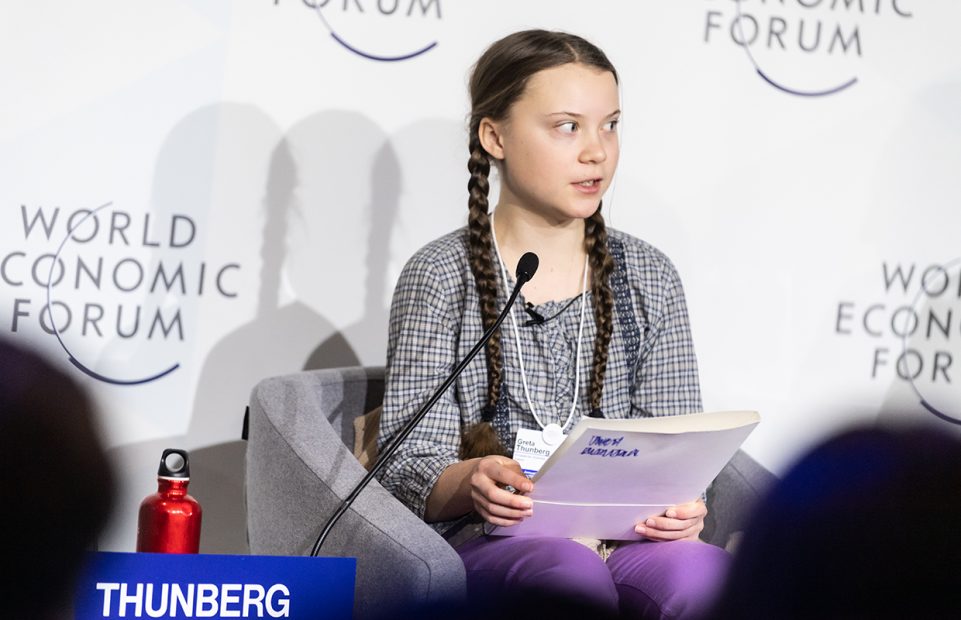 Her arguments have the advantage of being disarmingly simple. All the warning signs are showing us we must act she says, so why aren't adults doing anything? If there will be no liveable planet for her generation to inherit, why does it matter if she jeopardises her education by skipping school every Friday to protest? Out of the mouths of babes...
She is very conscious of the responsibility of industrialised countries both in causing climate change and in doing the lion's share to reduce it. "Because how can we expect countries like India or Nigeria to care about the climate crisis if we who already have everything don't care even a second about it or our actual commitments to the Paris Agreement?"
Black and White
Thunberg, now 16, credits her Asperger Syndrome for her straightforward logic. In a Ted Talk she gave in December, she explained, "For those of us who are on the autistic spectrum, almost everything is black and white. Everyone keeps saying climate change is an existential threat and yet they just carry on as before. I don't understand that, because if the emissions have to stop, we must stop the emissions. To me that is black and white. There are no grey areas when it comes to survival."
Whatever its cause Thunberg's words chime with teenagers around the world. When Australian schoolchildren went on strike in January, Marco Bellemo, 17, from Melbourne asked politicians at a debate, "When will the Government start to care about my future and children around the world by acting on climate change and create a strong climate policy?"
Senator Amanda Vanstone's response? "It makes me sad to hear a young person say 'people don't care about my future." That, say the protesters, isn't good enough.
JOIN THE MARCH 15 SCHOOL STRIKE! from School Strike on Vimeo.
Practising What You Preach
In Britain, some primary-school teachers accompanied their pupils to the demonstrations when they saw how motivated the children were. Eoghan Walsh runs an after-school eco-club in his Welsh primary. "We have won awards for promoting cycling, we petition businesses to reduce plastic and we have Green Flag status." He felt he had to practise what he preached by telling pupils and parents about the strike.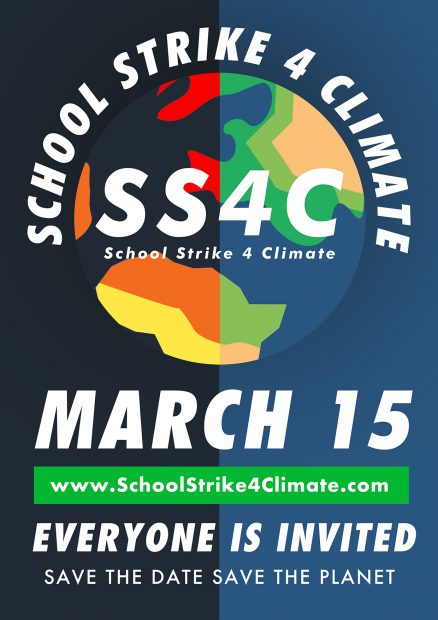 The protests are spreading worldwide for Friday strikes on 15 March and demonstrations on 16 March. Young activists with Youth Strike 4 Climate, Fridays for Future and School Strike for Climate are mobilising more and more.
YouthStrike4Climate - March 15th 2019 from TRINDER FILMS on Vimeo.
Low-carbon Life
Greta Thunberg, meanwhile, doesn't just protest. She tries to live her philosophy by reducing her carbon footprint as far as possible. She's vegan and refuses to fly. Her actions are receiving wider recognition. She has been nominated for the 2019 Nobel Peace Prize.
And she continues to spread a message that remains fundamentally hopeful. As she said at the UN Climate Change COP24 Conference, "Many people say that Sweden is just a small country and it doesn't matter what we do. But I've learned that you are never too small to make a difference and if a few children can get headlines all over the world just by not going to school, then imagine what we could all do together if we really wanted to."
Copyright(s) :
World Economic Forum / Mattias Nutt
SS4C