Game of Thrones may be set in the imaginary Seven Kingdoms, but it was filmed in real locations around the world. Many locations, and all the studio work, were done in Northern Ireland and the country is attracting crowds of tourists anxious to walk in the footsteps of their heroes.
As well as studio tours in Belfast, many tourists visit the castle that stood in for Winterfell, castle of the Stark family and seat of the King of the North in the series. Visitors can participate in archery and axe throwing contests and costumed banquets. They can also meet two of the dogs who appeared as the Stark children's "dire wolves" in the series. The filmmakers couldn't use actual wolves for the roles. It would have been against UK laws, and too dangerous since the animals had to interact with young children. Instead they used a very wolf-like breed of dog, Northern Inuits. Two of the dogs still live at the castle. (See picture above.)
Touring Locations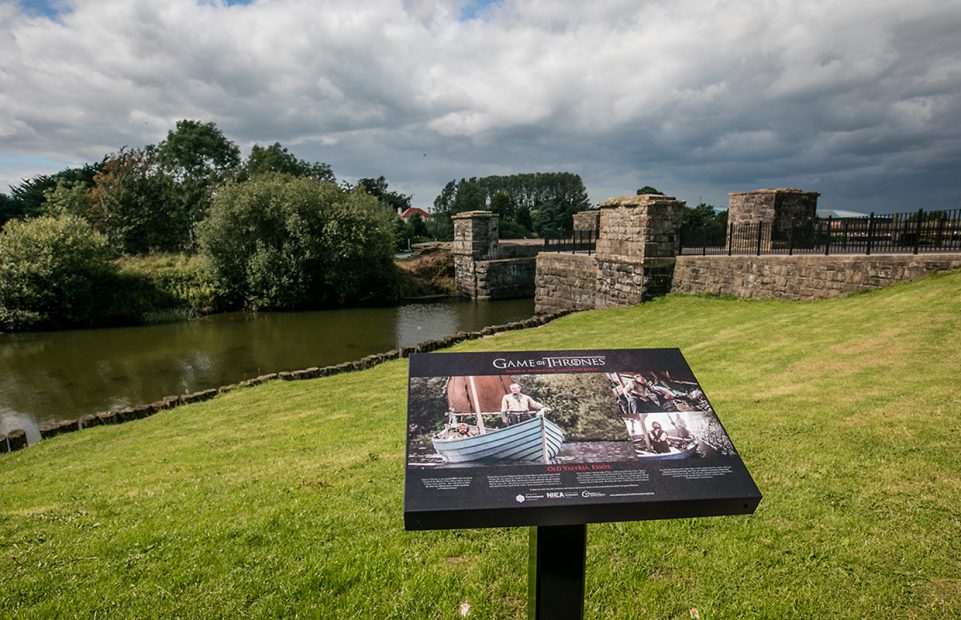 Visitors can tour Northern Ireland on the hunt for locations, conveniently marked with information signs about their involvement in the series.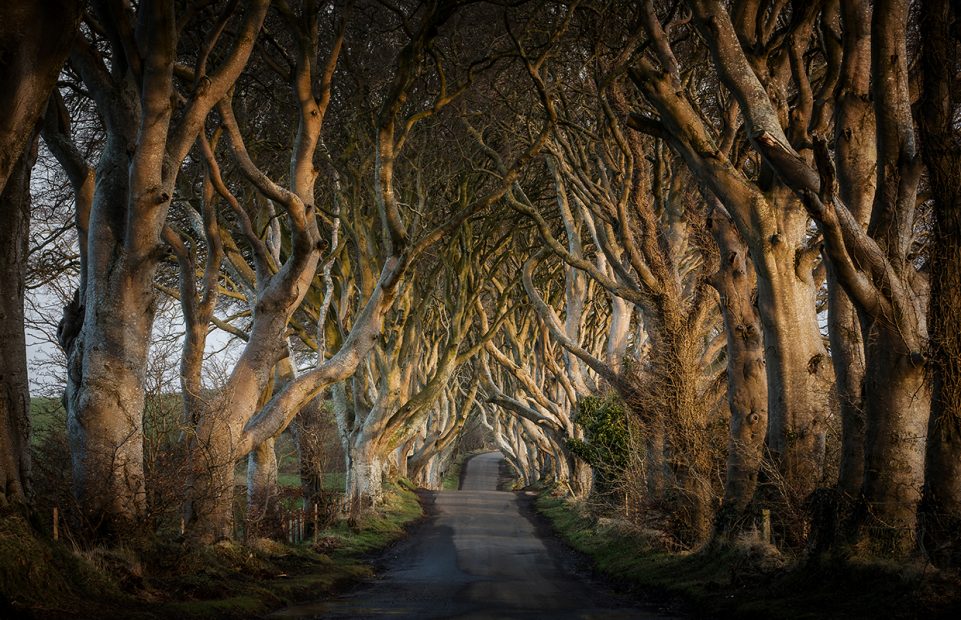 The Dark Hedges is one of the most photographed natural phenomena in Northern Ireland, a beautiful avenue of wind-twisted trees, which was used in the series as the Kingsroad. In 2016, Storm Gertrude battered the island and two of the trees had to be felled.
The wood they provided was carved into ten intricate pub doors, each telling the story of one of the episodes in season six of the series. They have been placed in pubs and restaurants around Northern Ireland, inviting visitors for a cultural visit and a quick pint while they're at it! They can also collect stamps for each of the doors in a special "passport".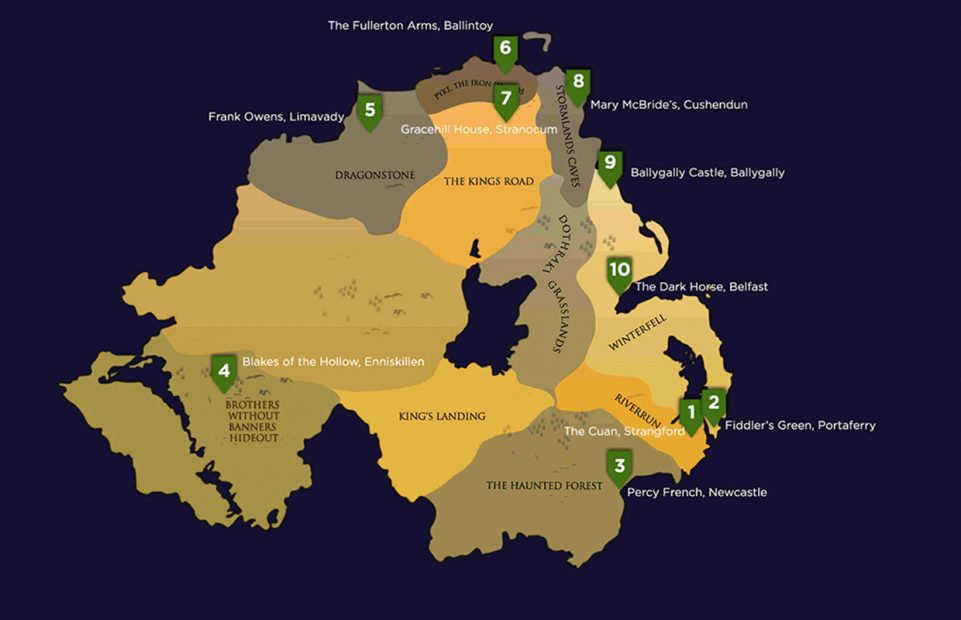 Copyright(s) :
Tourism Northern Ireland