The Shetland Islands are the northernmost part of the U.K., and belonged to Norway until 1468. So it's no surprise that the highpoint in the Shetland cultural calendar is a spectacular Viking fire festival in January: Up Helly Aa.
On the last Tuesday of January, a thousand costumed men pull a Viking longship through Lerwick in a torchlight procession, then set it alight in an impressive bonfire, in a ceremony based on funerals for Viking dignitaries. Earlier in the day, children from the primary and secondary school have their own parade.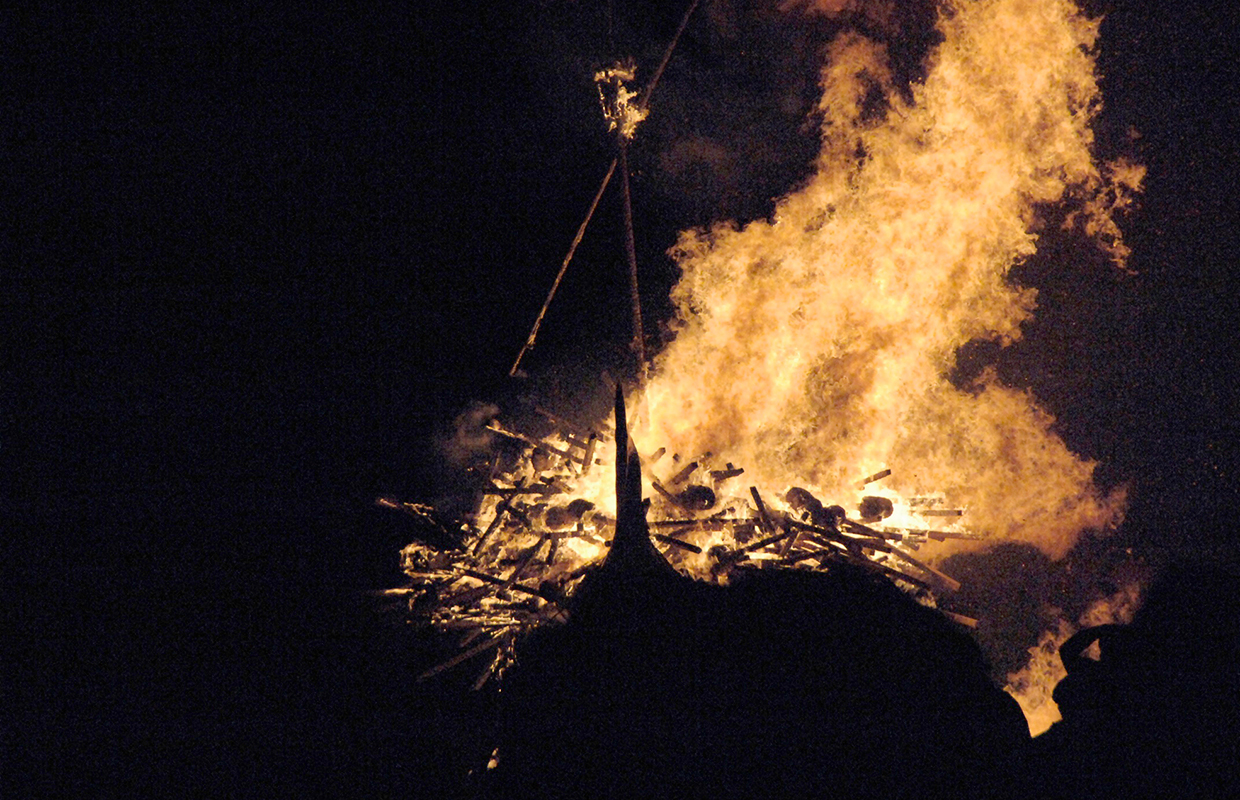 Lerwick is the capital of the 100 or so Shetland Islands, of which 15 are inhabited by a population of 22,000.
Viking Past
Up Helly Aa in its present form began in the 1880s as a more structured and organised form of wild midwinter revelries. Just as Queen Victoria had made it fashionable for mainland Scots to celebrate their Celtic heritage of tartan and bagpipes, Shetlanders naturally focused on the islands' Norse past. Vikings occupied Shetland for more than 500 years.
Up Helly Aa day is the culmination of months of intricate preparations. Volunteers make two beautifully crafted full-sized longboats every year (one for the children's procession and one for the adults), and the hundreds of torches that will send them up in flames.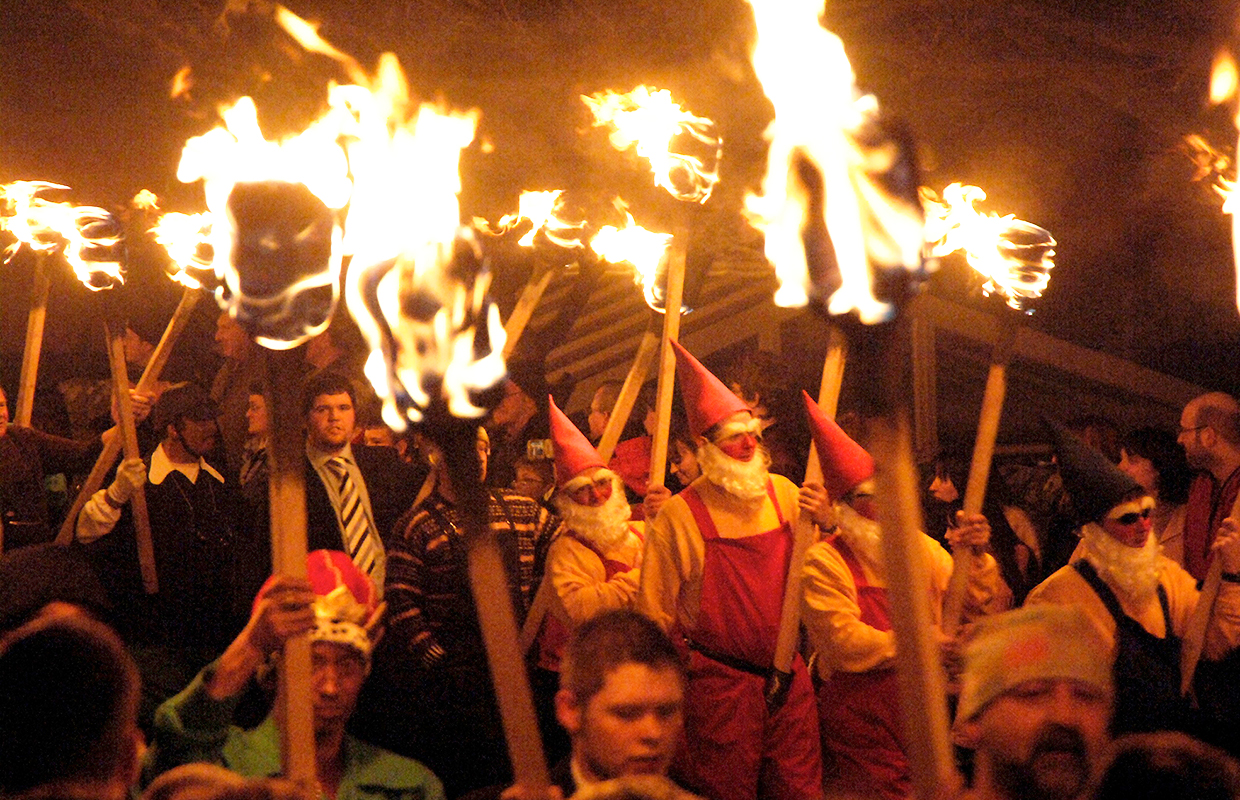 Just like Mardi Gras in New Orleans, the procession's participants, or guizers, are divided into 40 or so "squads". Each group jealously guards the secret of the theme they have chosen for their costumes. Only the leading group dresses as Vikings. Like Mardi Gras, the other groups dress up as all sorts of things, including animals and cartoon characters. They take great pride in making the costumes as elaborate as possible.
Each year's celebration is months in the making but for one person in the procession, the wait has been much longer. The Guizer Jarl leads the procession. To qualify to be chosen for the honour, he must have participated in the organising committee for 16 years.
The Guizer Jarl and his squad prepare fabulous Viking costumes complete with helmets, shields and weapons. They choose a hero and a story from the Norse sagas to represent. Like their costumes, the hero and legend are kept strictly secret until Up Helly Aa.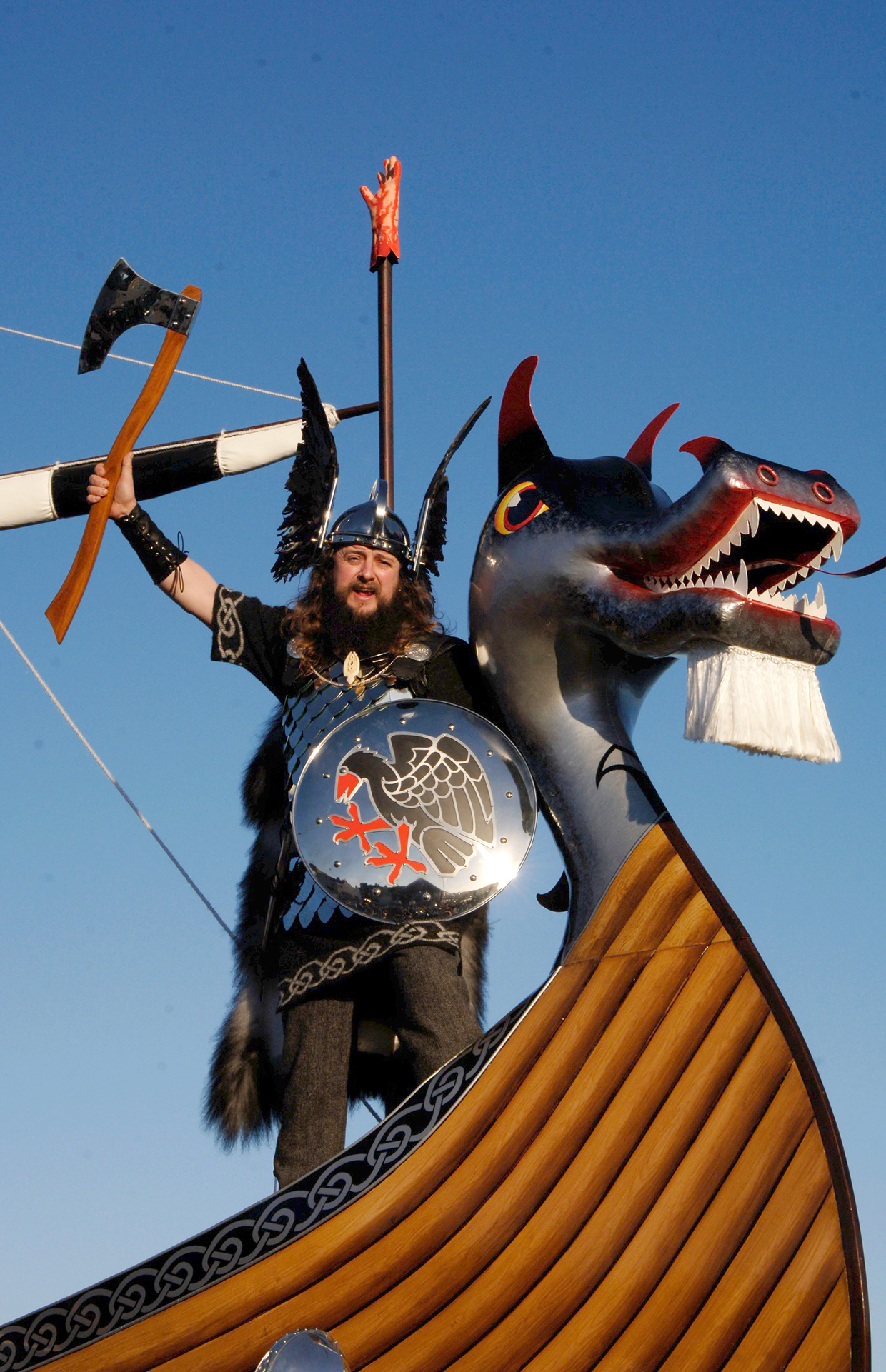 The Guizer Jarl leads the procession from the prow of the boat. After it meets its fiery end, the squads set off to do the rounds of a series of parties held in different halls. At each one they present an act: a satirical sketch or song and dance routine. Every guizer must dance with a least one lady in the hall before they drink a toast and move on to another. The whole thing finishes is the wee small hours of the morning. Luckily the day after Up Helly Aa is a public holiday in Shetland!
Up Helly Aa 2017
31 January
Copyright(s) :
Visitbritain