The father of the historical novel, author of Ivanhoe and the romanticised image of Scottish history portrayed in the Waverley novels, and a collector and preserver of ballads from the oral tradition, Sir Walter Scott was one major figures of Victorian Britain. This year, Scotland celebrates the 250th anniversary of his birth.
Scott was born the son of a lawyer in Edinburgh on 15 August, 1771. At the age of two, he contracted polio, which left him with a limp for the rest of his life. He was sent to stay with is grandparents in the Scottish borders, because the country air was considered better for his health. He was to stay there on and off until he was seven, and was greatly influenced by the ballads and folk tales his grandmother and Aunt Jenny told him. Many featured his ancestors, who, like many people who lived on the border were "reivers": outlaws who regularly went on raids into England.
This light and sound show to commemorate Scott's 250th anniversary was projected onto Smailholm Tower in the borders, where his ancestors had lived.
Scott trained as a lawyer, and did work as one, but he had fallen in love with German Romantic poetry and published several translations. He also published anthologies of Scottish ballads he had collected, Minstrelsy of the Scottish Borders. Then he started writing his own epic poems. The most famous, The Lady of the Lake (1810), was set to music by Schubert.
It is a tale from Scottish history, a struggle between King James V and the powerful Douglas clan. It was to set the tone for many of Scott's novels. His first, Waverley (1814), was an immediate and international success. Set in the Scottish Highlands, it combined romantic descriptions of the wild landscape and of the heroic clans.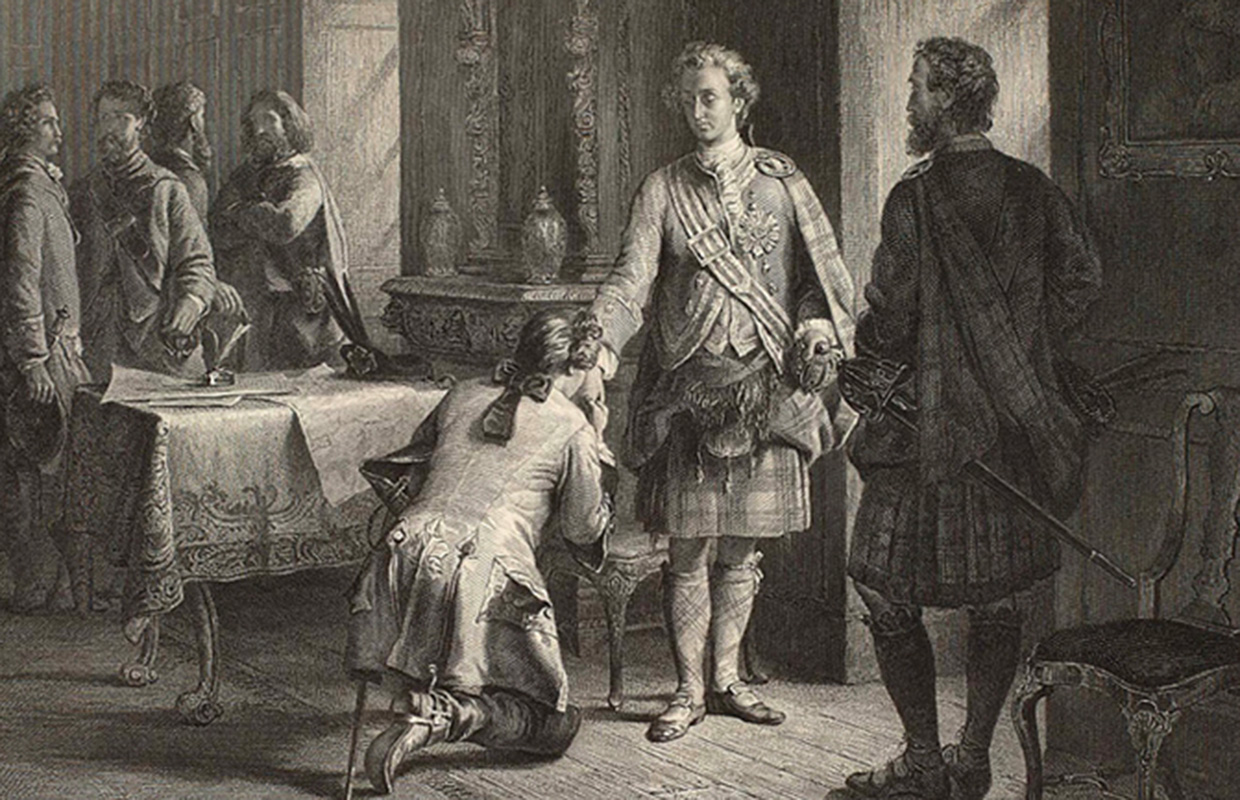 He would go on to write over two dozen of the Waverley novels and is credited with inventing the genre of the historical novel. Most of them are set in Scotland, like the hugely popular Rob Roy, although Ivanhoe, a medieval English tale of chivalry is another of the bestsellers. Both have been adapted as films.
The Waverley novels were published anonymously, as Scott wanted to keep his name for his serious poetry, and his legal work. His authorship was only officially revealed in 1827, five years before his death.
The world Scott often described, of the Highland clans living in harmony with admittedly harsh nature and according to strong codes of honour, had disappeared by the time he was writing. The clan system had been dismantled by the British crown after the 1745 Jacobite Rebellions. Wearing tartan and carrying weapons were outlawed. Scott contributed to reviving the fashion for tartan in 1822. Always torn between his love for the Scottish past and enthusiasm for the mercantile British future, he helped organise George IV's visit to Scotland. He adorned Edinburgh in tartan and kilts and launched a craze that would lead to George's niece, Queen Victoria's love of Scotland. (She was an enthusiastic reader of Scott.)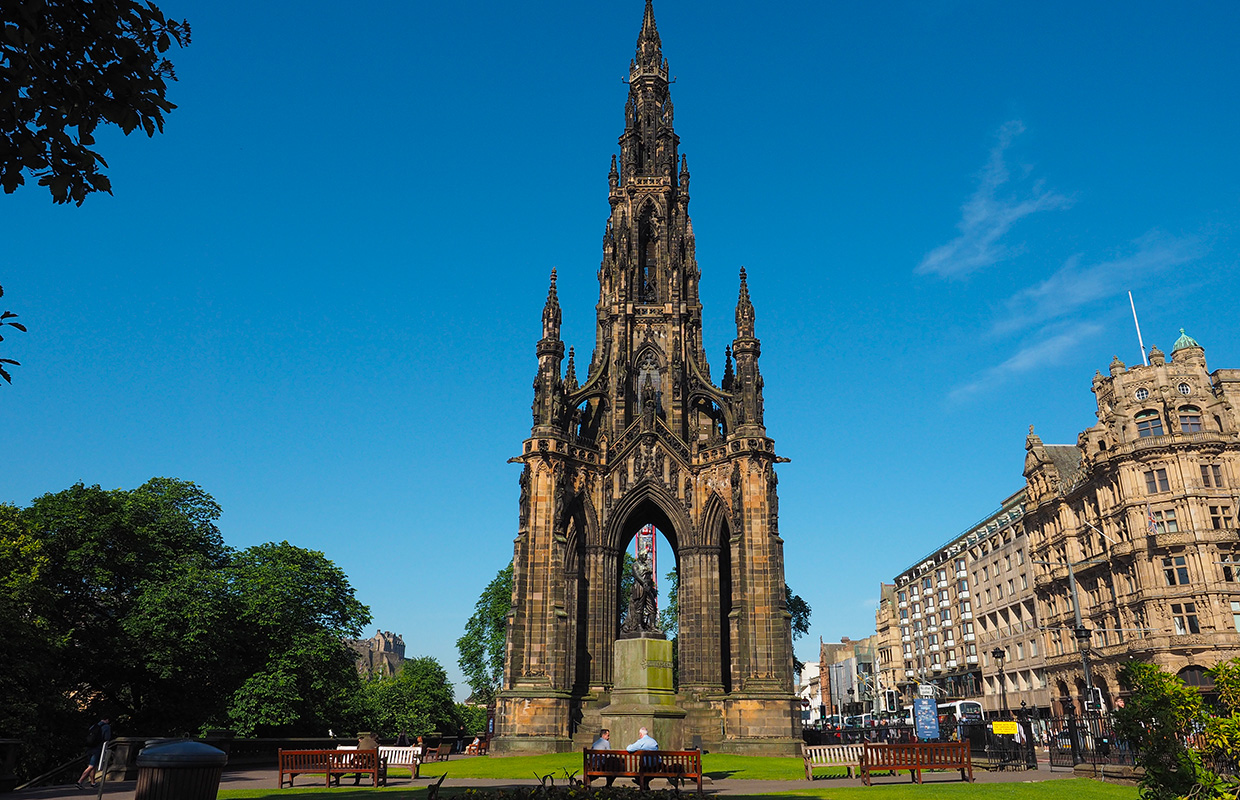 Scott, who had been made a baronet in 1818, died in 1832, but left his mark on Scotland and on literature. He contributed more words and phrases to the English language than any writer other than Shakespeare. After his death, his home city Edinburgh erected a large monument to him, which still stands on the city's main thoroughfare, Princes Street. It is a stone's throw from the main train station, named Waverley after his novels.
Head over to Ready-to-Use resources for a Biobox video to introduce your students to Scott from A2+.