The St Patrick's Day Parade in Dublin was one of the first victims of the COVID pandemic last year and it's been cancelled again this year for the same reason. But never fear! Let's face it, most of us were not going to get to Dublin to celebrate Paddy's Day on 17 March, but we can soak up lots of Irish culture with the online St Patrick's Festival.
There will be a virtual parade, like the one at the top of the page. Check out these videos for arts and crafts tips to make costumes.
There will be lots of online content from 12-17 March and in replay till the end of the month. Events can be viewed on the website.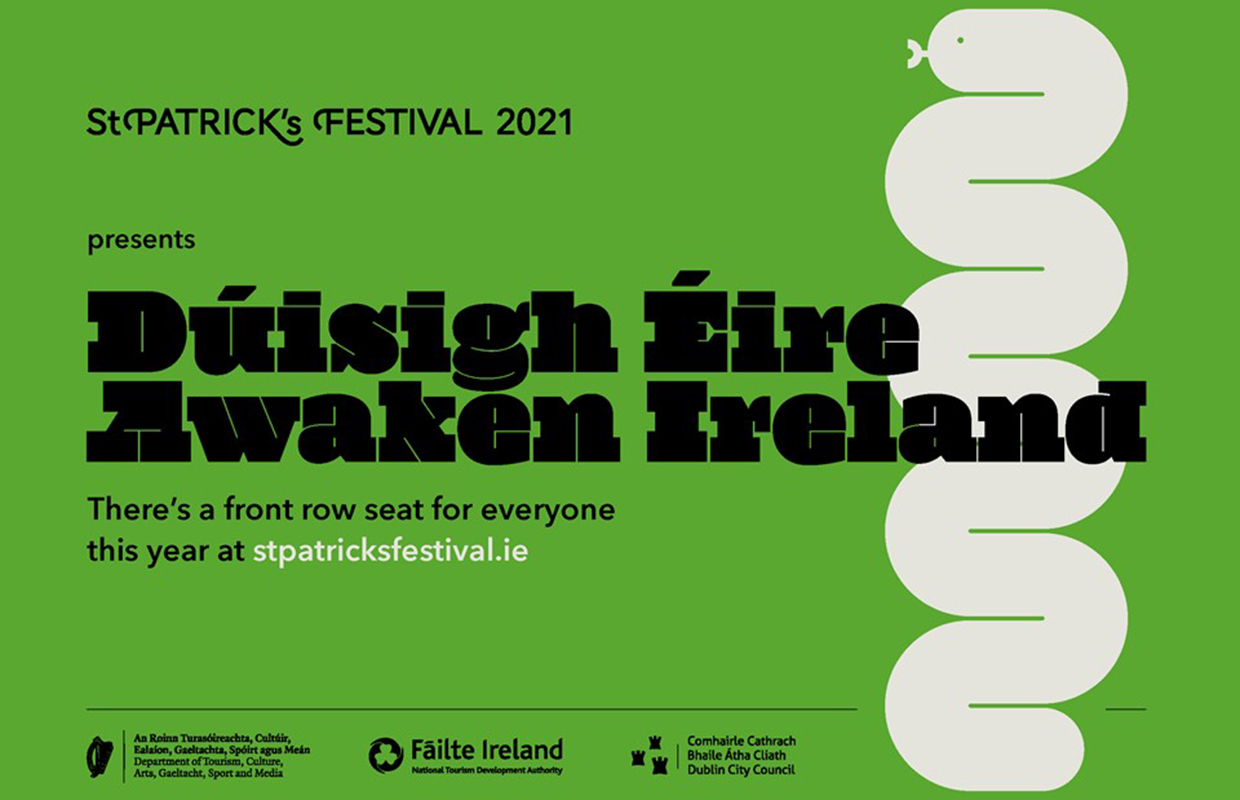 Some highlights that caught our eyes are:
Irish Legends with Eddie Lenihan
Irish author, storyteller, lecturer and broadcaster Eddie Lenihan is one of the few practising seanchaithe (traditional Irish lore-keepers and tale-spinners) remaining in Ireland. Se definitely want to hear his "Strange St Patrick's Curse".
What's on the TellyBox? A Handy History of Ireland
Seoda: Celtic Connections
A celebration of traditional music and cultural connections through performances from leading artists across three locations.
The title is a nod to Glasgow's annual folk festival that draws artists from across the Celtic diaspora. This year's online Celtic Connections was an amazing success, so while you wait for the St Patrick's celebrations, here's a taste of the the Scottish festival:
Online events "in France"
For a seriously socially distanced St Paddy's Day, don't miss the online events organised on 14 March 2021 by Irish in France (lots of music) and on the 17th, why not join in the celebrations at the Irish embassy?
To get the links:
14  March Irish in France
17 March Irish Embassy Virtual Reception.
You could use some of these resources in conjunction with Shine Bright 2e Escape Game Celtic Legends,Shine Bright 1e File 9 Emerald Isle, Shine Bright Terminale File 1 Uni Life in Ireland or Shine Bright LLCER File 20 The Irish Art of Exile.