For decades, Rupert Murdoch has dominated the media, first in his native Australia, then the U.K., the U.S.A. and other countries around the world. He started with one newspaper inherited from his father in Adelaide and built an empire that has included at various times Sky TV, The Sun and The Times in the U.K., Fox News, Fox Film and The Washington Post in the U.S.A. Now the 92-year-old says he's semi-retiring and handing the reins of his empire to one of his sons.
Murdoch has been considered a king-maker, throwing his media's weight behind political parties and and candidates around the world. Most often candidates who are right-leaning, such as Donald Trump, although Murdoch famously backed Tony Blair's "New Labour" in the U.K. in the 1990s.
And in his own family he has had a reputation of playing his children off against each other in a Darwinian "survival of the fittest" competition, favouring one then another to replace him at the head of his global empire. In 2006, he said in a TV interview,"If I go under a bus tomorrow, it will be the four of them [that] will have to decide which of the ones should lead them."
Murdoch has six children from three of his four marriages. But only the three from his second marriage, Elisabeth, Lachlan and James, have worked for the family company and been respectively groomed for leadership.
Family Dynamics
Elisabeth walked away to found her own company in 2000, but that successful television company was bought by Murdoch in 2011. Lachlan was an executive in the company until he walked away in 2005 after a disagreement with the head of Fox News. James meantime headed Murdoch's British assets but that meant he, like his father, was held responsible for the scandal that engulfed their newspaper The News of the World in 2011: the paper was found guilty of hacking the phones of celebrities and particularly a young murder victim. Rupert and James had to appear in front of a parliamentary committee on press ethics, Rupert describing it as the "most humble" day of his life.
James continued in the company in other roles, but when Lachlan returned to the fold in 2014, he was increasingly considered the heir apparent. In 2020, James left the company, saying, "My resignation is due to disagreements over certain editorial content published by the company's news outlets and certain other strategic decisions." This was assumed to be the right-wing Fox News in the U.S.A., which has recently had to pay heavy damages to a company that makes voting machines. Fox News falsely claimed the machines were rigged towards Joe Biden and against Donald Trump in the 2020 election.
This is how Australian state broadcaster ABC announced that Rupert Murdoch was standing down in favour of his elder son Lachlan.
Although Rupert Murdoch has announced that he will officially had over to Lachlan at the annual meeting of the company shareholders in November, Rupert will retain a role as "chairman emeritus". In a letter to staff, he wrote, "In my new role, I can guarantee you that I will be involved every day in the contest of ideas."
It therefore doesn't sound like Lachlan Murdoch will have free rein to run the company while his father is alive. And after Rupert's death another battle for leadership is likely to commence. Elisabeth, Lachlan, James and their older half-sister Prudence own half of the controlling shares of the NewsCorp (press titles) and Fox Corp (TV and radio news). Rupert Murdoch owns the other half, but they will disappear on his death. Opening the way for a potential battle for succession.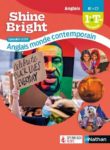 Feel free to use this article with Shine Bright AMC SnapFile 8 Press empire, devoted to the Murdoch empire.
The Emmy-award-winning 4-season HBO series Succession was apparently inspired by the Murdoch family: