Fifty years after his death, Jim Morrison is still remembered for his poetry, lyrics and sometimes outrageous performances with The Doors. His grave in Paris is a shrine to the American singer.
When Morrison died, apparently of a heart attack in Paris in 1971, he joined the tragically notorious "27 club" of rock stars and pop-culture icons like Jimi Hendrix, Janis Joplin and Amy Winehouse, who died at age 27. No doubt excesses of alcohol and drugs which seemed to fuel his creativity hastened Morrison's untimely end.
Morrison had a peripatetic childhood as the son of a U.S. Navy officer. Without the possibility of stable friendship groups, he fell back on the love of literature. He adored Jack Kerouac, the beat poets, William Blake and Aldous Huxley. In fact, the name of the group he formed with Ray Manzarek at film school in California in 1965 was a a reference to Huxley's 1954 book on his experiments taking mescaline, The Doors of Perception. Morrison's astonishing 11-minute track "The End" was inspired by the Oedipus myth.
Morrison, keyboard player Manzarek, drummer John Denmore and guitarist Robby Krieger produced six albums between 1967 and 1971, and had a string of hit singles like "Light My Fire", "Riders on the Storm", "People Are Strange" "Hello, I Love You" or "Break on Through". They didn't fit into the hippy folk that was popular at the time, rock 'n' roll or Motown. Their music had a dark undercurrent. No wonder Francis Ford Coppola chose "The End" to open soundtrack of Apocalypse Now, his harrowing depiction of the Vietnam War.
But Morrison was becoming increasingly erratic as his alcohol and drug consumption increased. After trouble with police for his behaviour at a concert in Florida, he decamped to France, where he hoped to fulfil his ambition to be a writer.
Instead, he died and his grave in Père Lachaise cemetery continues to attract fans to this day. On the 50th anniversary of his death on 3 July, large crowds gathered to remember a talented man who burned too bright, too fast.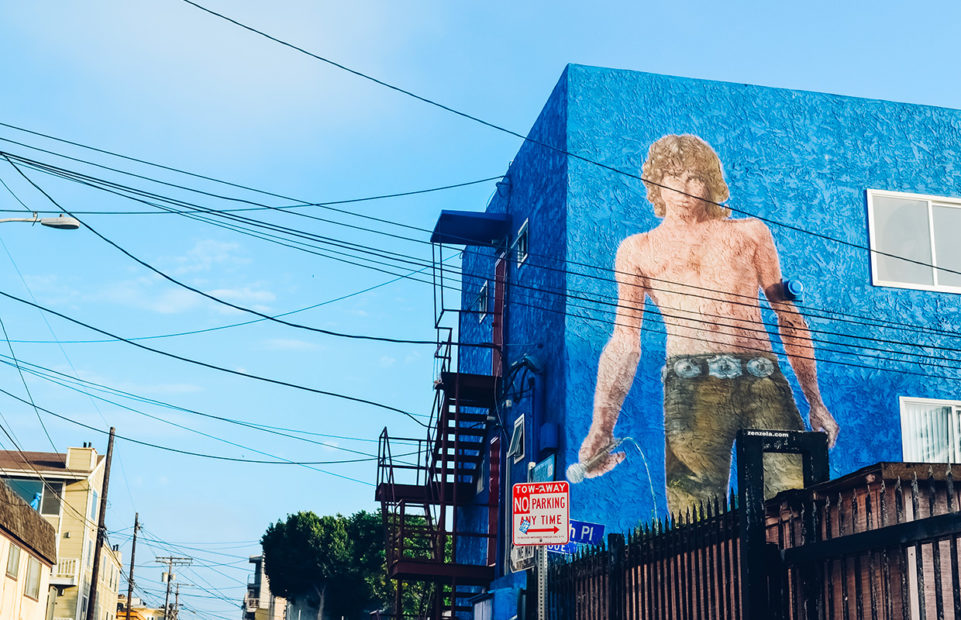 Copyright(s) :
wjarek/Shutterstock
Alina Zamogilnykh