Dragons loom large in a lot of children's literature, from Lord of the Rings to Harry Potter, as well as How To Train Your Dragon and Eragon. The theme of dragons sparked the imagination of thousands of British children, who created designs for giant dragon sculptures on view in London's Kew Gardens this summer.
There are plenty of dragons in British folklore, whether it be the one slain by  England's patron St George, or the one that appears on the Welsh flag. And dragons feature heavily in the wildly popular series Game of Thrones. But they are also a mainstay of Chinese culture. Kew Gardens, the  world-famous botanic gardens, has been graced by a Chinese pagoda since 1762, at the height of the craze for "Chinoiserie". Architect William Chambers built it for the royal family, and decorated the outside with eighty brightly-coloured wooden dragons.
The dragons disappeared in the 1780s but following the renovation of the pagoda, are making a return to Kew. And they've brought some friends with them.
The viewers of the BBC's iconic children's programme Blue Peter were asked to design dragons for Kew. Five of the designs have been used to decorate large dragons that have been hidden in the gardens for visitors to discover. And the lucky winner's design was used for one of the dragon sculptures on the pagoda itself.
Here Be Dragons
At Kew Gardens till 30 September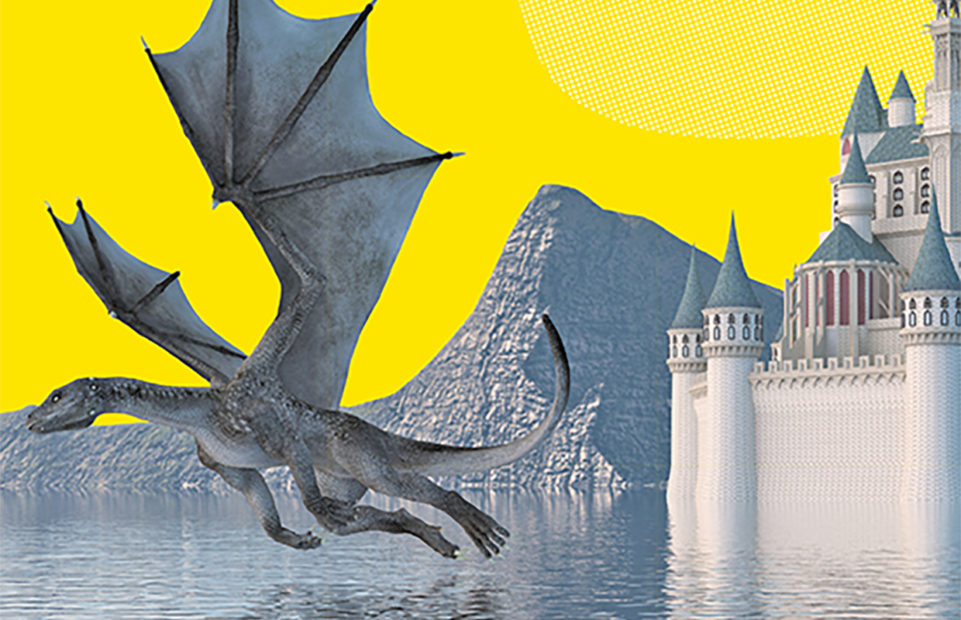 This is a great complement to Thumbs up! 6e Unit 8
"A Dragon Tale", where pupils  discover various dragon-themed legends and try their hand and writing the ending to a dragon tale.
Download a sample page here.
Copyright(s) :
©Historic Royal Palaces/SWNS