For the 20th anniversary of the publication of the first Harry Potter book, this A1+-level article aims at allowing pupils to rediscover well-known fictional characters, perhaps for the first time with the English names. It's a good opportunity to help them develop reading strategies, using what they know to help them understand new words and concepts.
Vocabulary and structures:
Vocabulary (fantasy)
simple present et simple past/preterite
numbers (cardinal and ordinal)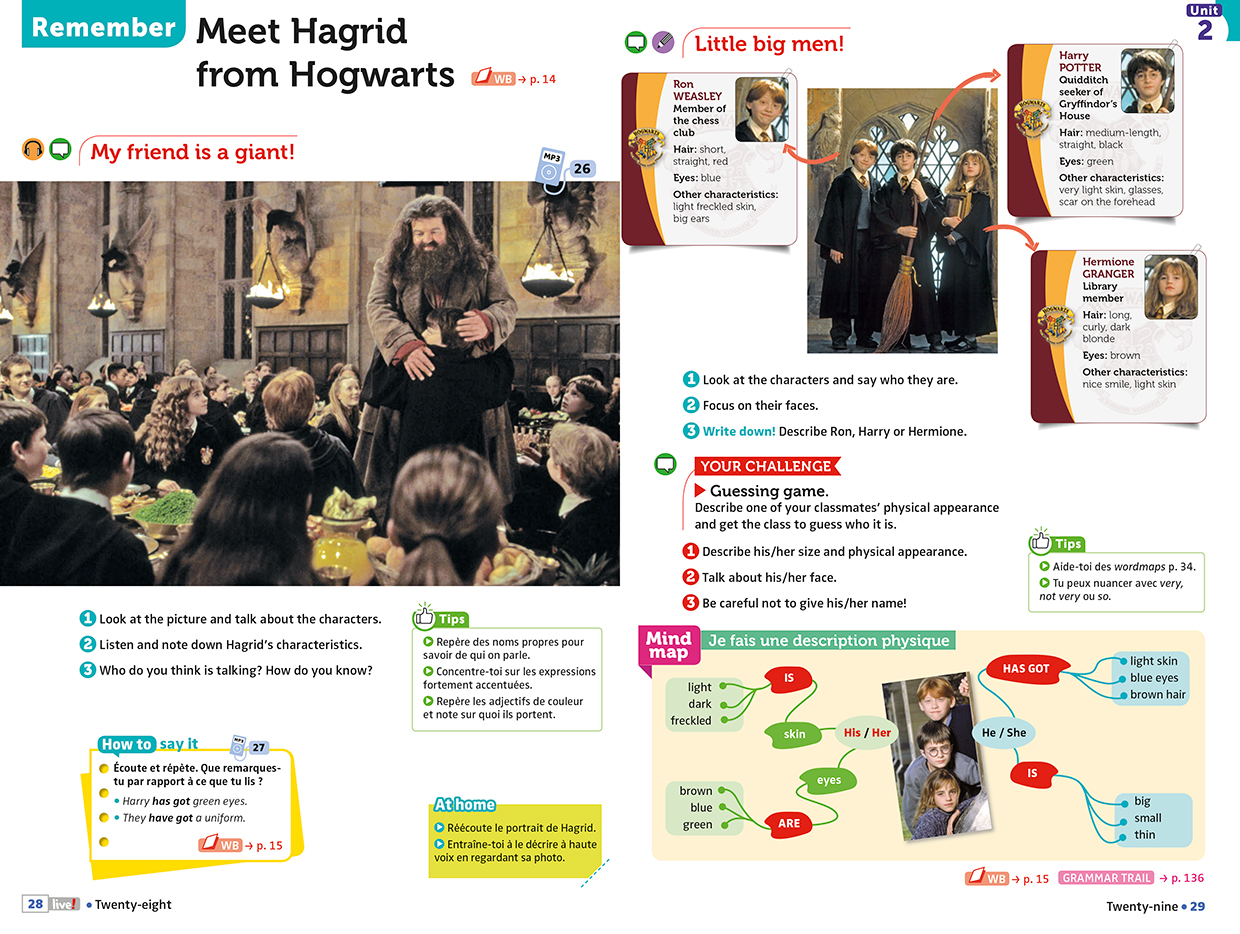 This is a great complement to Thumbs up! 6e Unit 2
"Meet the British Giants", where pupils are encouraged to describe and discuss Harry, Ron, Hermione, and Hagrid of course!
Download a sample page here.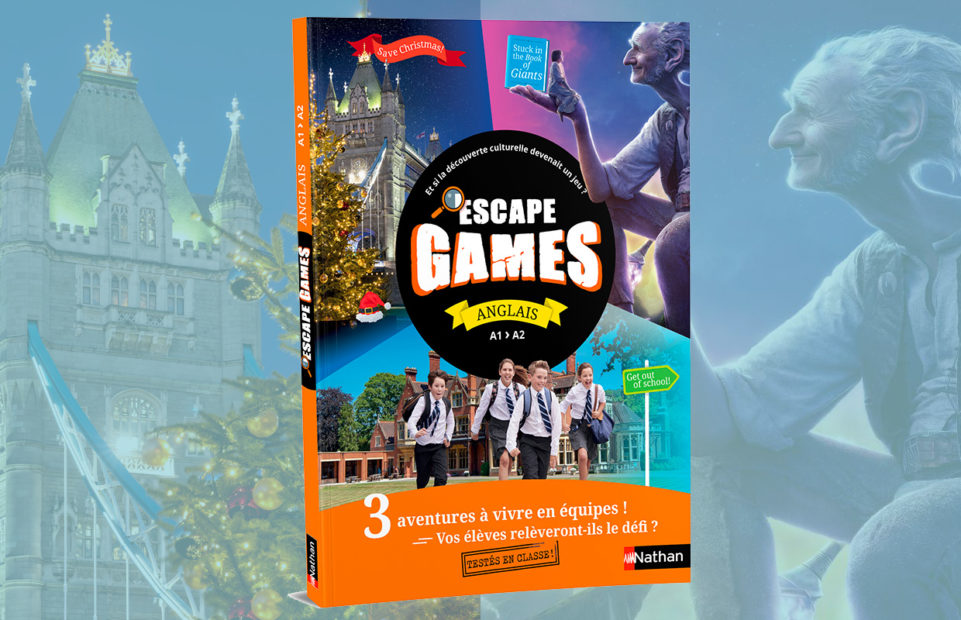 Escape Game!
Well done, you found the teaser video for "Get out of school!" After watching it, you can head back to search for more clues.
Copyright(s) :
Britainonview