Valentine's Day, 14 February, is the day to spread some love. Not necessarily romance, friendship is also celebrated.
Valentine's Day is celebrated in many countries. Its origins date back to Roman times, spring fertility festivals and two early Christian martyrs associated with love. But each country has its own variations, and special quirks.
I Love You All

In U.S. schools, particularly primary schools, teachers encourage pupils to write a Valentine's card to everyone in the class. So card companies sell special packs of 30 Valentines cards or stickers. The idea here is to focus more on friendship and finding something nice to say to or about another person, so the cards don't feature the hearts, flowers and romantic messages typical of classic Valentine's cards. They feature favourite cartoon or film characters like Snoopy or Yoda from Star Wars, and friendly messages like "Hope Valentine's Day has you feeling great!", "Hope today's filled with friends and fun" or "Have the best Valentine's Day in the Galaxy".
Love is in the Air
But for teenagers and grown-ups, there is plenty of romance on 14 February, and a boom in sales of flowers and chocolates, as well as restaurant reservations. Not to mention engagement rings and unusual ways to "pop the question".
Certain places with especially romantic names attract particular attention.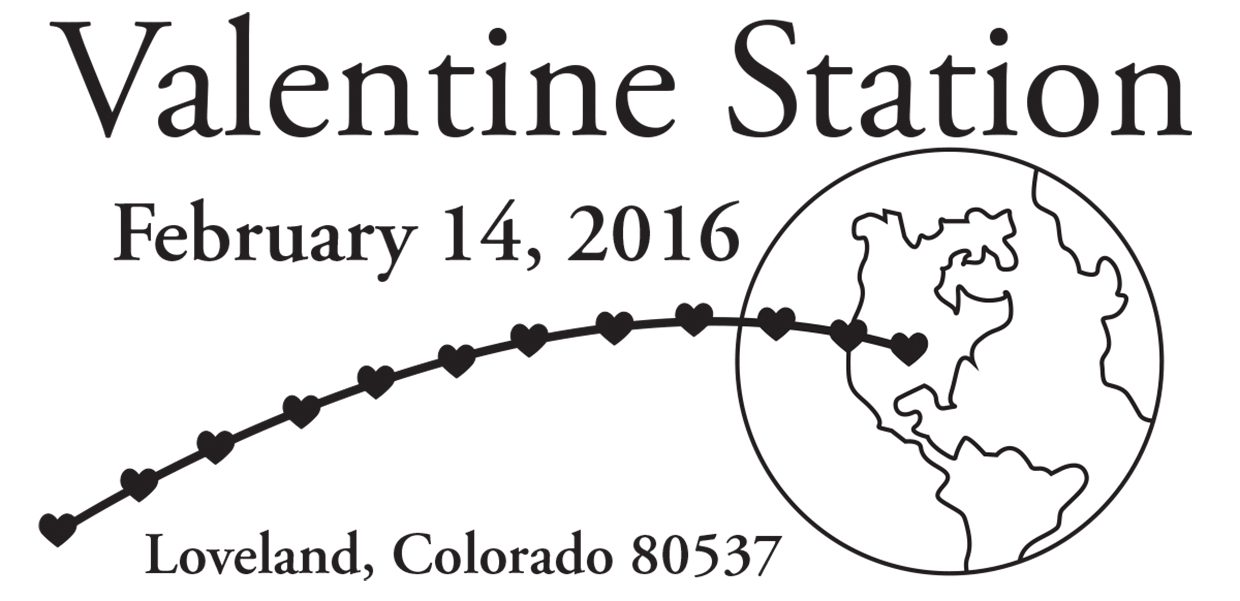 Loveland, Colorado, for instance, has been operating a Valentine's re-mailing scheme since 1947. Well-organised well-wishers can post Valentine's cards to the Loveland post office, where a team of 60 volunteers helps re-mail them with a special Loveland Valentine's postmark and accompanying poem.
2017's opus is:
From the Sweetheart City in a land of love,
   Warm thoughts of you are sent above.
   On wings they fly from land to sea,
   Searching and finding the one to be.
More than 160,000 cards every year transit through Loveland to get that added touch of romanticism!