It's the traditional time of year for dictionary publishers to announce their "word of the year". In a year dominated by the pandemic, Oxford Dictionaries decided to choose several, whereas Collins chose "lockdown" from a shortlist dominated by the health emergency. Merriam Webster in the States went with the word "pandemic" itself.
Frequently-used words this year have included neologisms and older words brought back into fashion. Coronavirus isn't new, but usage of it this year rocketed 35,000 fold, while Covid-19 (or COVID-19, styles vary) was created to describe this new type of coronavirus).
Asymptomatic and superspreader spiked in usage, the latter particularly around the time President Trump was infected. (Schadenfreude saw a big spike at the same time.)
Words connected to the social effects of the pandemic proliferated too. Lockdown is originally a term used about prisons: when all the prisoners are confined in their cells because of a disturbance. In the U.S., shelter-in-place is the more common term, or stay-at-home. Connected is self-isolating (as Boris Johnson, British PM, has had to do twice) or the venerable old quarantining. Oxford also included support bubbles (or pods – the small number of named people you are allowed to meet up with), and circuit-breaker (a short lockdown designed to break an upward curve of infections), as well as reopening and easing (of lockdown rules). Collins included social distancing.
Many British workers discovered the meaning of the obscure term furlough: when they were paid to stay home and not work. Others, meantime, were WFH (working from home) and soon became familiar with terms used on video-call platforms such as mute and unmute. Teachers had to become experts at blended learning, delivering lessons both in-person and through distance learning, e-learning or virtual learning. Across the world, the population was unanimous in its gratitude to key workers or essential workers who were on the front line in hospitals and care homes but also in shops, delivering our online shopping or collecting our rubbish.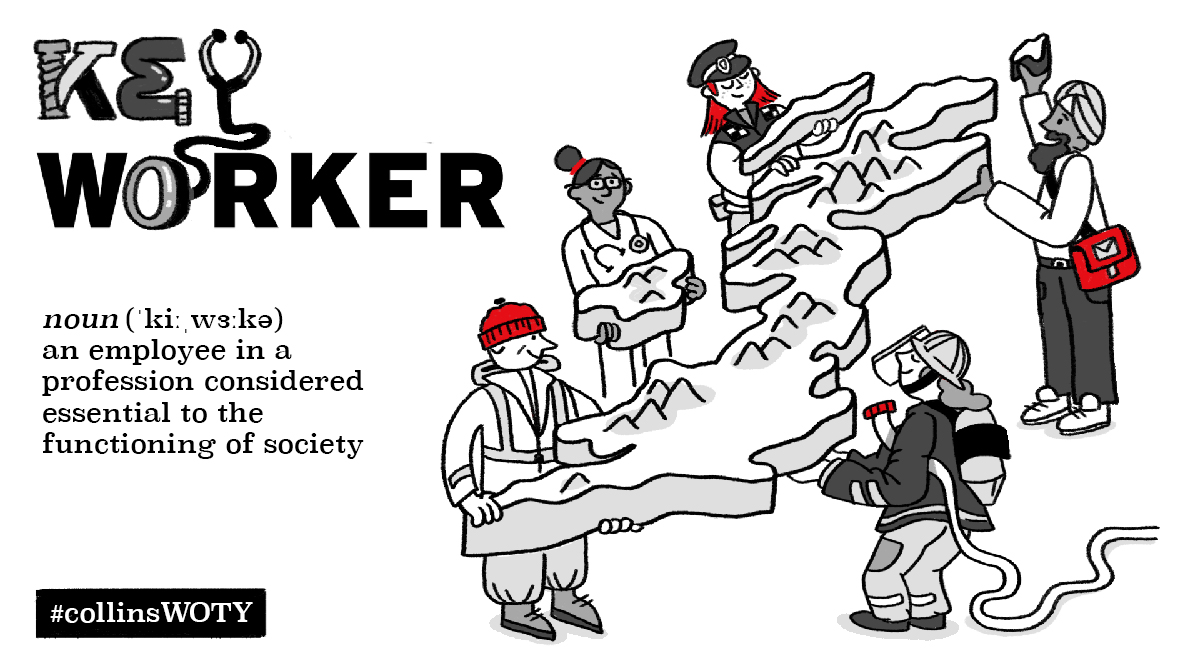 New habits breed new terms: it is common to mask up before you leave home now, unless of course you are anti-mask. If you are following the rules, you may feel that those who flout them are covidiots, and be tempted to mask shame them: confront them and ask them to put a mask on (although that term has also been used to mean the opposite.)
Australians continued their traditional habit of abbreviating words to come up with pando for pandemic and sannie for hand sanitiser. Meanwhile, someone who panic bought pasta and toilet rolls at the beginning of lockdown is a magpie.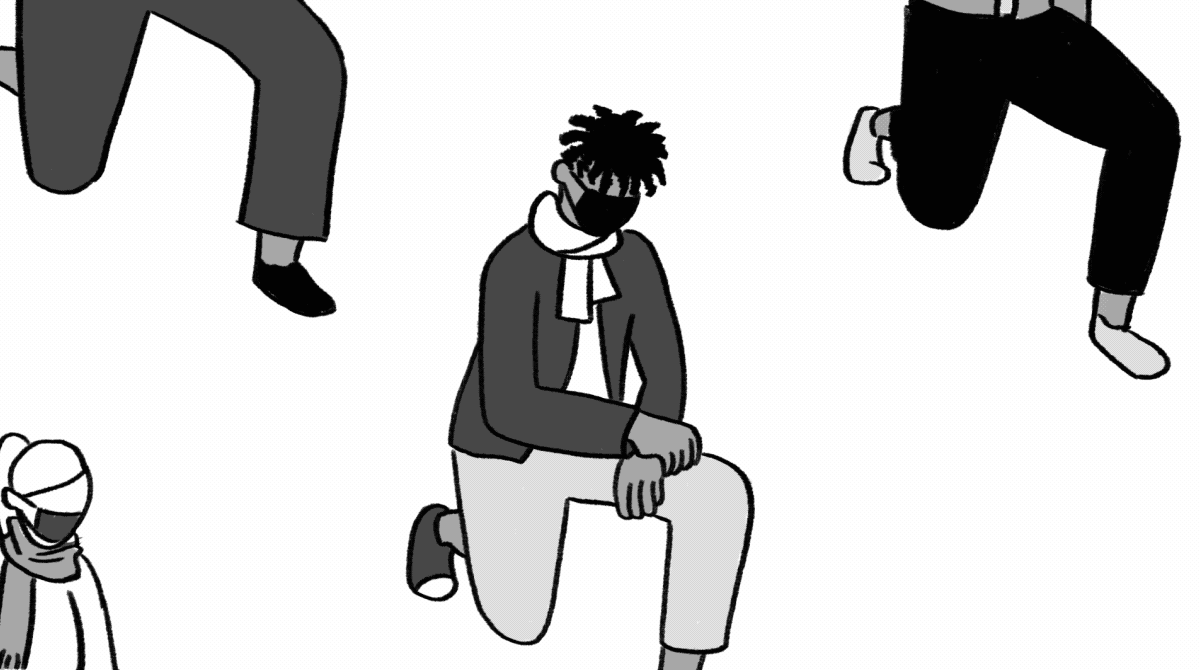 We did talk about some other things than the pandemic this year of course. Oxford and Collins highlighted a massive rise in the use of Black Lives Matter, or BLM, after the death of George Floyd in May. Merriam Webster saw a spike in defund, as defunding police forces was one of the solutions put forward to curb police violence. The OED noted an increase in the use of cancel culture to describe boycotts of people or products considered socially unacceptable like Gone With the Wind or old comedies that appear racist or sexist to modern eyes.
On a happier note, Merriam Webster noted a spike in the usage of icon to describe two well-loved American activists who died this year: civil-rights pioneer Representative John Lewis and Supreme Court Judge Ruth Bader Ginsburg.
Want More?
You can download the OED report "Words of an Unprecedented Year".
See Collins' great gifs for their 10 shortlisted words.
And check out Merriam Webster's top 11 in their wonderfully named "Words at Play" section.
Copyright(s) :
Collins Dictionaries