Not all the scientists researching a Covid vaccine or cure are professionals working in labs. Anika Chebrolu, 14, from Texas, has been named America's Top Young Scientist 2020 for finding a compound that could bind to the distinctive spike protein in the SARS-Cov-2 virus and potentially inhibit its ability to infect human cells.
Anika is a keen science student and had initially entered the 3M Young Scientist Challenge with a project researching cures for the flu virus, after being ill with the disease. She was named one of 10 finalists for this year's competition, which meant she could work all summer with the mentor she had been allocated, 3M scientist Dr Mahfuza Ali. Together, they decided to switch the focus of Anika's research to the Covid-19 virus. Together, they whittled 698 million compounds down to just one that fit the criteria of potentially stopping the virus from working. The spike protein that is typical of some viruses, including coronavirus, helps the virus infect host cells. By neutralising it, the Anika's molecule could stop the virus proliferating.
Up until now, the research has been done through computer modelling. Anika now hopes to work with virologists to continue her research in the lab, and potentially through to human testing.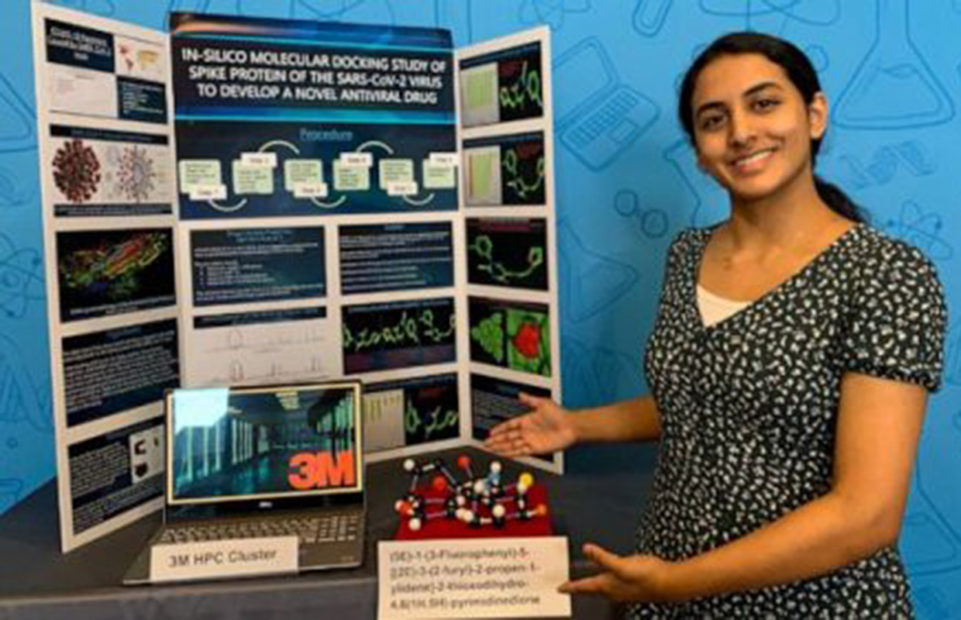 Encouraging Girls in Science
For World Children's Day, Anika recorded a socially distanced video with the Executive director of the UNICEF children's charity Henrietta H. Fore.
The sound isn't great at Anika's end, and not helped by background music, so luckily there are subtitles. But it's worth persevering as Anika explains how she became interested in science, how her role models are Marie Curie and her brother, and how she hopes to help combat gender discrimination and encourage girls into studying STEM subjects (Science, Technology, Engineering, and Mathematics).
Copyright(s) :
Andrii Vodolazhskyi/Shutterstock
3M