Prince Philip, Duke of Edinburgh, died on 9 April, after more than 70 years of marriage to Queen Elizabeth II. The longest serving consort of a British monarch was just a few months short of his 100th birthday.
Philip Mountbatten was, like the Queen, a great-great-grandchild of Queen Victoria and another famous royal consort, Prince Albert. He was born a Prince of Greece and Denmark, though far down the line of succession, but his family had to flee Greece when he was a baby, after a coup d'état.
Philip found refuge from a difficult childhood with is mother's family, the Mountbattens, in England. (They had anglicised their German name, Battenburg, during WWI, as had the Queen's family, dropping Saxe-Coburg-Gotha in favour of Windsor.) And he thrived at Gordonstoun, a Scottish boarding school run by Jewish-German Kurt Hahn, who had fled the Nazis. Hahn believed in a well-rounded education that included cold showers, sport and international fraternisation.
As soon as he left school, Philip entered the Royal Navy College and saw actions throughout WWII. By 1942, at the age of 21, he was one of the Navy's youngest first lieutenants. While at naval college, he was asked to give a guided tour to his distant cousins Princesses Elizabeth and Margaret. The 13-year-old future Queen and the 18-year-old naval cadet hit it off immediately.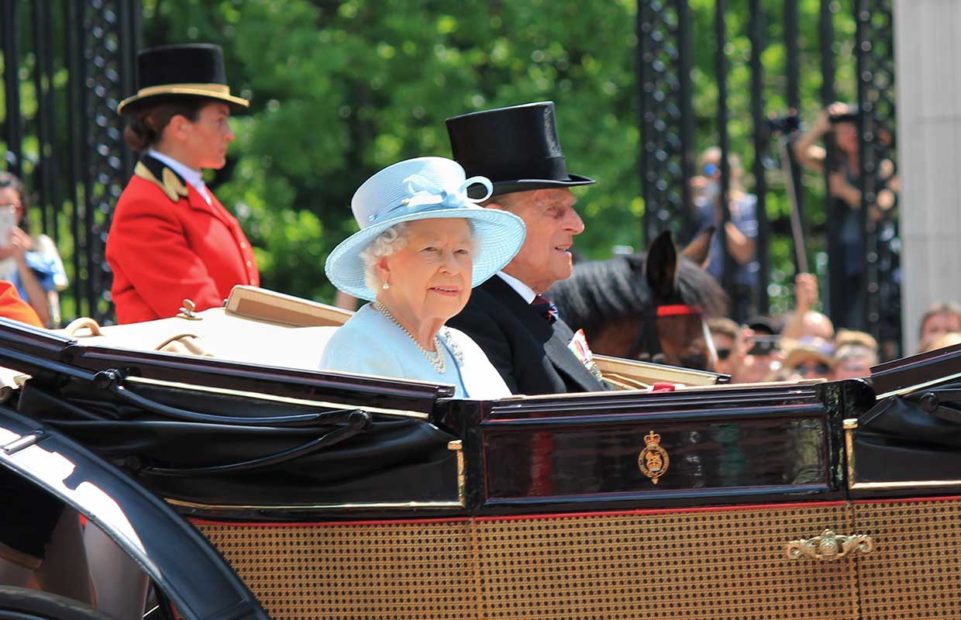 Marriage
Their wedding, in 1947, was described by Prime Minister Winston Churchill as a "flash of colour" in drab, post-war Britain. Afterwards, they were able to live an almost normal life of a military family for a few years, until Elizabeth's father, George VI, became ill and she had to take on more royal duties. The couple were on an official royal tour of the Commonwealth when they learned in Kenya in 1952 that the King had died.
The Queen's coronation in 1953 was the first to be televised and was watched by half the population of Britain and millions more around the world. She would be Queen Elizabeth II but her husband could not bear the title King. He would remain Prince Philip, Duke of Edinburgh, titles that hand been conferred to him on his wedding day.
The couple already had two children by then, Charles and Anne. They were joined ten years later by Andrew and then Edward.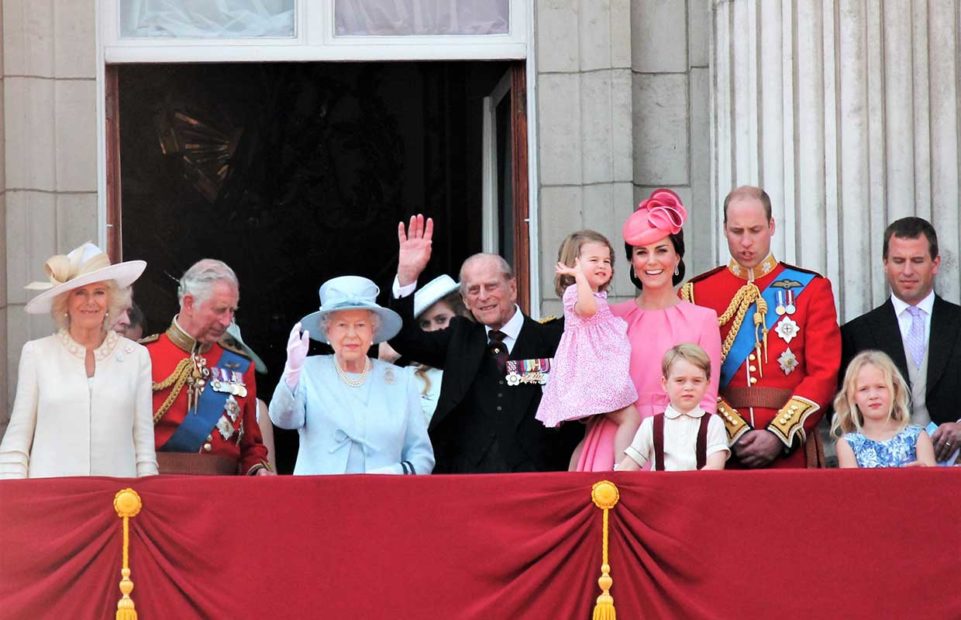 Sport and Wildlife
As well as carrying out tens of thousands of official engagements with the Queen or alone, Prince Philip pursued his interests in equestrian sports. He was on of the UK's best polo players, competed in carriage driving and was president of the International Equestrian Federation for many years.
He was deeply interested in wildlife conservation and was the first president of  the World Wildlife Fund (WWF). It is an interest he shares with Prince Charles.
In 1956, the Prince also created the Duke of Edinburgh Award along with his old headmaster Kurt Hahn, to give millions of 14-25-year-olds opportunities to try the activities Hahn encouraged in his schools: voluntary work, outdoor activities, teamwork and expeditions. More than 6 million young people have participated in the Bronze, Silver or Gold Awards and millions more around the world. The International Duke of Edinburgh Award paid tribute to their founder with this video.
A Life of Service
Being a Royal is a job for life but the Prince had slowed down in recent years, and retired from official duties at the age of 95.
The UK will now go in to a period of mourning, with flags flown at half-mast on official buildings and MPs wearing black armbands. This is expected to last for a week until a funeral, which the Prince wanted to be private, in St George's Chapel at Windsor Castle, where Prince Harry and Meghan Markle married.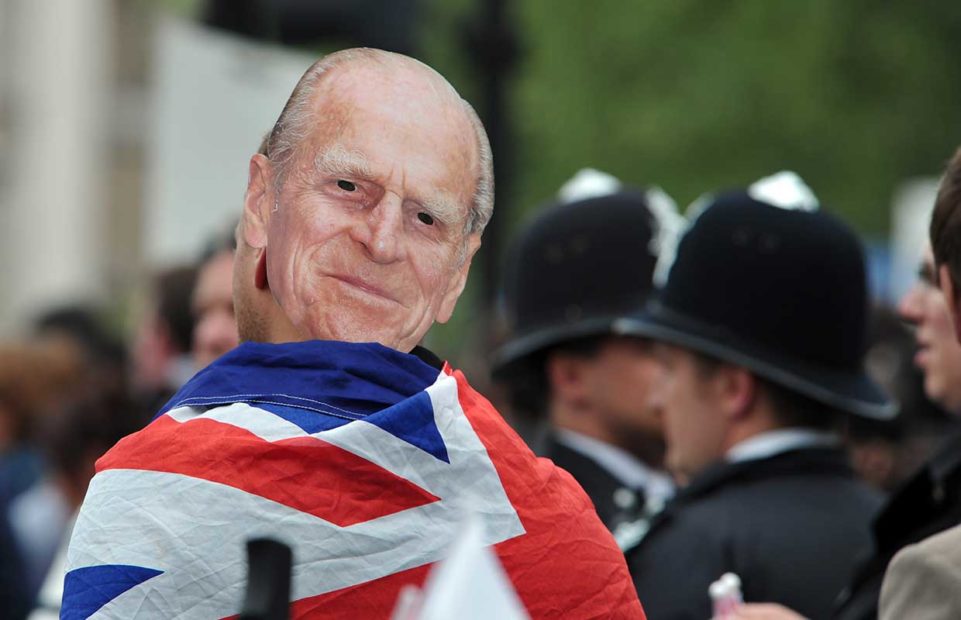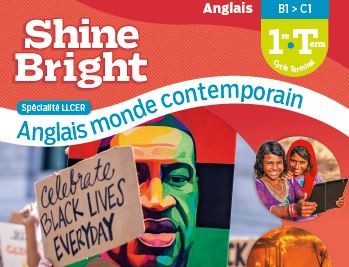 You can find more on Britain's constitutional monarchy in Shine Bright AMC SnapFile 6 The Crown and the Houses.
Copyright(s) :
Royal.gov
Shutterstock

Downloadable resources ready to use in class
>
Shine Bright AMC SnapFile 6 The Crown and the Houses