The Black Lives Matter movement has been awarded Sweden's Olof Palme civil-rights prize, and has been nominated for the Nobel Peace Prize.
The Olof Palme Prize was created in memory of the Swedish Prime minister and human-rights advocate who was assassinated in 1986. Its jury noted that although Black Lives Matter was founded in 2013, it "had its great national and international breakthrough in the summer of 2020, in connection with a number of cases of extreme brutality." The protests after the death of George Floyd and the acquittal of the police officers who shot Breonna Taylor in particular, spread around the world, with millions joining protests. This, the foundation notes, "Illustrates that racism and racist violence is not just a problem in American society, but a global problem, including Sweden."
The award was accepted on 30 January by Patrisse Cullors, one of the three BLM co-founders. In a speech echoing Martin Luther King, she said, "My hope, my prayer, and my desire is that one day our children will be able to be free. They will be able to be free to walk down our streets without worrying about police terror. They will be able to be free to walk down our streets without worrying about the prison industrial complex. They will have access to healthy food, access to adequate public education, access to adequate housing. That's the work that Black Lives Matter is doing. Our work was never about highlighting Black death. Our work was always about Black life. We believe Black people deserve not just to survive, but to thrive."
The organisation has also been nominated for the 2021 Nobel Peace Prize, by Norwegian MP Petter Eide, who said, "They have had a tremendous achievement in raising global awareness and consciousness about racial injustice."
There have been more than 300 nominations for the prize by Norwegian politicians this year. They winner will be announced in December.
From a Hashtag to a Global Movement
Black Lives Matter started as an outraged post on Facebook by Alicia Garza after a white man, George Zimmerman, was acquitted of murdering unarmed black teenager Trayvon Martin in Florida in 2013. Martin had gone to buy some sweets. Zimmerman, who was a Neighborhood Watch volunteer, thought a black teenager in a hoodie was suspicious and shot him, he said in self-defence. In 2014, BLM spread like wildfire after Michael Brown was killed by a police officer in Ferguson, Missouri. The officer told the 18-year-old and a friend to walk on the pavement rather than the road, and minutes later, shot the unarmed teenager. The officer claimed self-defence and was never charged. This time, Black Lives Matter went to Ferguson and supported protesters on the ground.
BLM's co-founders Alicia Garza, Patrisse Cullors, and Opal Tometi are all seasoned activists and community organisers, but the organisation has never been about them. It is the names of the victims of violence that make the headlines and are celebrated at BLM protests.
One of the organisation's most powerful slogans is "Say Their Names", with protesters brandishing them on homemade signs or intoning them reverently. The aim is to give a face to the victims of police killings: there are 1000 a year in the U.S., and many are barely reported.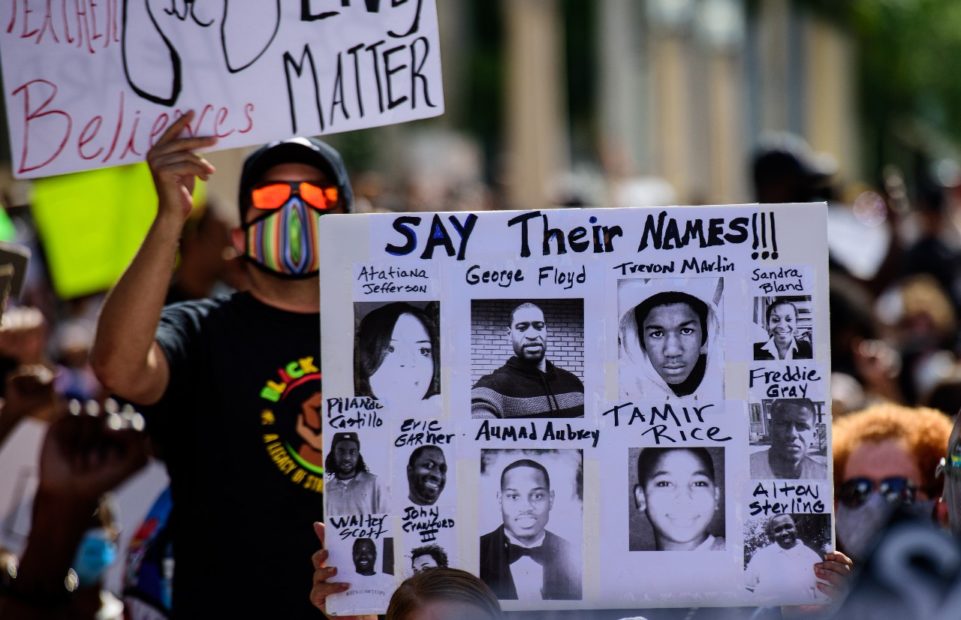 That these victims are disproportionately black, the organisation argues, is simply a reflection of a society where African Americans in general and black men in particular are much more likely to have interaction with the police: because, BLM says, racism is endemic in a justice system which is also skewed against the poorest members of society, amongst whom ethnic minorities are overrepresented.
As justice reform NGO The Sentencing Project stated in its report to United Nations Special Rapporteur on Contemporary Forms of Racism, Racial Discrimination, Xenophobia, and Related Intolerance in 2018:
"African Americans are more likely than white Americans to be arrested; once arrested, they are more likely to be convicted; and once convicted, and they are more likely to experience lengthy prison sentences. African-American adults are 5.9 times as likely to be incarcerated than whites and Hispanics are 3.1 times as likely."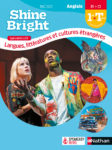 You can find more on racial equality in
Shine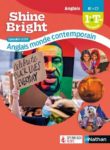 Bright LLCER
File 12 Equality on trial. And more on the need for reform in the U.S. justice system in
Shine Bright AMC
File 15 Justice for all? As well as
Shine Bright AMC
File 5 specifically on Black Lives Matter.
Copyright(s) :
Julian Leshay/Shutterstock
Black Lives Matter
Tverdokhlib/Shutterstock