Postponed by a year because of COVID, doubtful till the last minute, and with no spectators, the Tokyo 2020 Olympics have finally got underway. We look at some of the new sports at the games and particularly skateboarding.
The postponed Olympic Games are taking place from 23 July till 8 August, and will be followed by the Paralympic Games from 24 August to 5 September.
The Olympics includes several new sports. Softball (women) and baseball (men) isn't strictly new but haven't been in a Games since 2008. The Japanese are massive baseball fans and the atmosphere at games should have been amazing.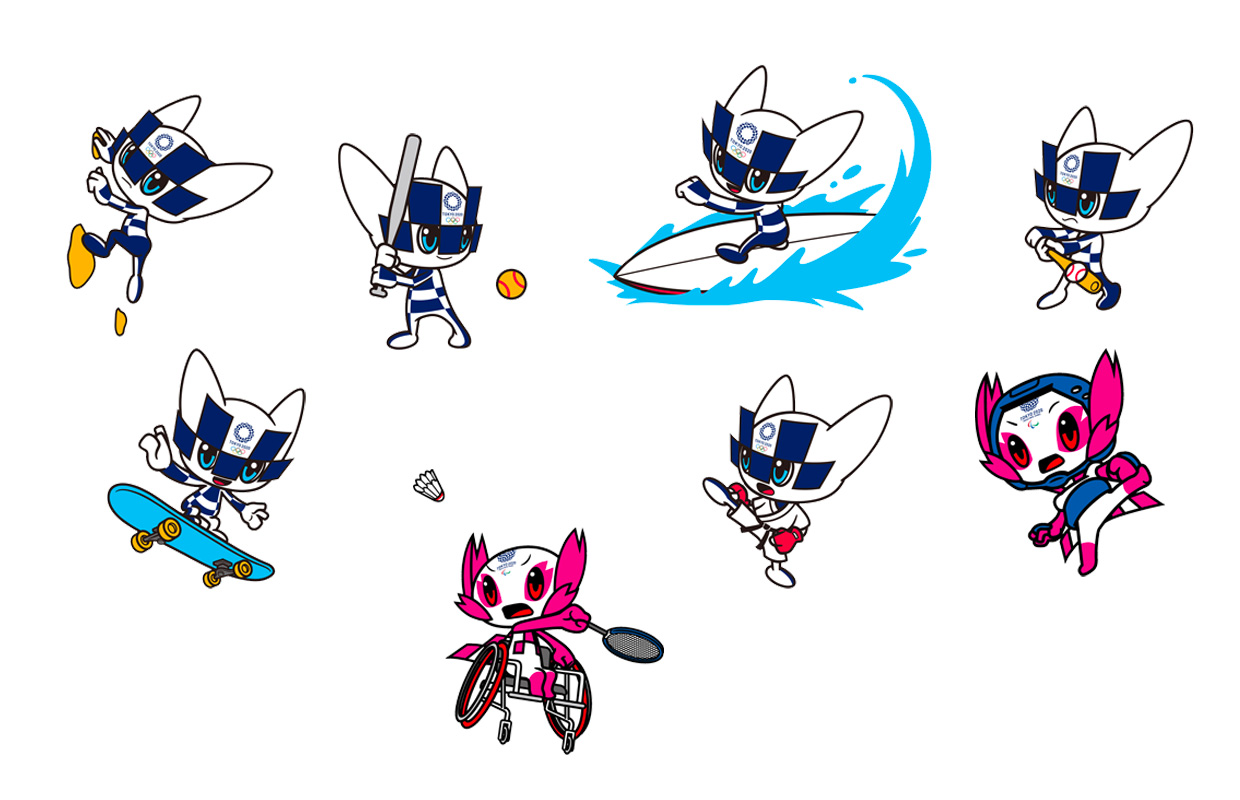 There are four truly new sports making a first appearance: karate (again not a surprise in Japan), sport climbing, surfing and skateboarding. The last three are clearly meant to attract a younger audience to the Olympics.
And not just a young audience, young athletes. Team GB has two skateboarders qualified for the Park event: Sky Brown and Bombette Martin. Sky is Britain's youngest ever summer Olympian, at just 13. She's also of mixed Japanese and British heritage so this Games is particularly special for her. Martin is barely older: just 14.
Skateboarding and surfing seem logical partners to snowboarding and freestyle skiing in the winter games as well as sports like gymnastics which have an artistic element as well as the purely athletic side. But as Brazilian-American boarder Bob Burnquist explains, there's more to skateboarding than sport. He says it feels, "Like the first time a lifestyle has been accepted into the Olympics."
There will be two disciplines in the skateboarding competition: park and street. Park takes place in a "bowl" familiar to anyone who has ever seen a skate park. Street tries to reproduce urban street skating by including obstacles like stairs, handrails, walls and benches for skaters to use in their tricks. Just like in gymnastics or diving, boarders perform a series of moves or tricks. They are marked on the degree of difficulty, height, speed, originality and execution.
Sky Brown has serious medal hopes but she'll be up against tough competition, particularly from the U.S.'s Jordyn Barratt. This is one of a series of 5 mn videos presenting a competitor in each of the new Olympic and Paralympic sports.
If you want to know more about any of the new – or old – check out the "One Minute One Sport" videos. The information comes through cartoon images and onscreen text. Or check out the Olympic site for written descriptions of every sport.