Since 1988, British charity Comic Relief has been encouraging people to don a clown's red nose and "do something funny for money".  Red Nose Day is back on Friday 19 March and this time, it's plastic free!
In 2019, for the last Red Nose Day, Comic Relief received hundreds of letters from children and schools asking about the plastic noses that are one of the charity's main fundraisers. Was there no way to make them that was better for the planet? The boffins got to work, and this year's collection of noses is plastic free: they are made from bagasse, a by-product of sugar cane. And in keeping with their environmentally friendly production, they are in the shape of woodland creatures such as snails, badgers, ladybirds and robins.
Red Nose Day is usually an occasion for many people across the country, and especially schools, to have a laugh while raising some serious money, whether simply wearing a red nose to school or work or taking part in more complex comic activities. The Comic Relief team have worked hard to find ways to allow people to continue their fundraising. For example, the Share a Smile campaign encourages people to write their favourite joke on a downloadable poster and put it up in their window or garden to give passersby a smile. And hopefully encourage them to send in a donation.
The money collected is used in the UK and around the world to support charities working on homelessness and poverty, mental and physical health and gender discrimination. You can find out more here.
On 19 March, a TV special will see comedians and celebrities join in the fun, and show stories of the people who have been helped with funding.
Billy's Challenge
One big supporter of Red Nose Day went above and beyond to raise money in February. 21-year-old Billy Monger was on track to become the next Lewis Hamilton, when he was seriously injured in a crash while racing at the age of 17. Both his legs had to be amputated. Less than a year later, Billy returned ot the race track in a specially adapted car, and he has continued racing as well as starting a career as a Formula 1 commentator.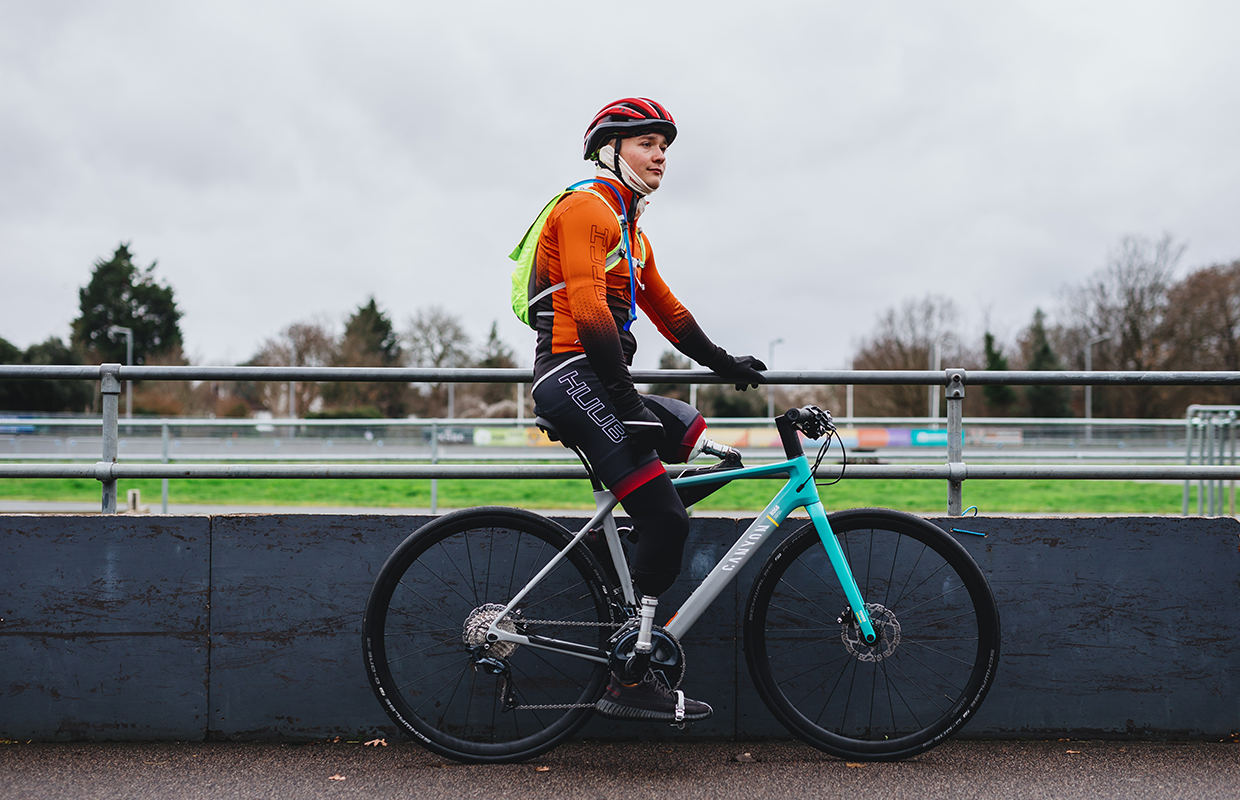 Billy now walks with prostheses but he decided to take on a triathlon-style challenge in aid of Comic Relief. He walked, cycled and kayaked 140 miles (224 km) despite pain, exhaustion and atrocious weather. He finished on 26 February doing his last 50 miles on foot and bike in laps around Brand's Hatch racing circuit.  You can see the highlights of his challenge here.
Red Nose Day will return next year: the event is reverting to an annual slot. Sport Relief, which had been alternating with Red Nose Day every second year, will now take place in conjunction with major sports events.