The 2022 Oscar ceremony was memorable… But what about the winning films? Several of our favourite films of the last year came away with awards. And CODA beat off some favourites to take Best Picture.
New Zealand director Jane Campion was the first woman to be nominated twice for Best Director, and this time she won, for The Power of the Dog, her tense, beautifully observed western starring Benedict Cumberbatch, Kirsten Dunst and Jesse Plomens.
Kenneth Branagh missed out on Best Director for Belfast, but finally won an Oscar after 8 nominations: for Best Original Screenplay. (Though he must be going for some kind of record for nominations in the most categories: both best leading and supporting actor, best adapted screenplay, best short film and best picture.)
Sci-fi extravaganza Dune took home the greatest number of awards, six, mainly in the technical categories such as cinematography, sound and visual effects.
Both Best Actress and Actor went to portrayals of real people in biopics. Jessica Chastain won playing a notorious televangelist in The Eyes of Tammy Faye, while Will Smith was honoured for playing the tennis-champion Williams sisters' father in King Richard. (The less said about the rest of his evening, the better.)
Ariana DeBose won Best Supporting Actress for playing Anita in Steven Spielberg's remake of West Side Story. It was an elegant parallel, since Rita Moreno won the same award for the same role in the 1961 original.
Back then, Moreno was the only Latina in the cast of a story about Puerto Ricans. This time, all the Puerto Rican roles were played by Latinx actors.
And all the deaf roles in CODA were played by deaf actors, on the insistence of star Marlee Matlin. Matlin was the youngest ever Best Actress winner in 1986, playing a deaf woman in Children of a Lesser God.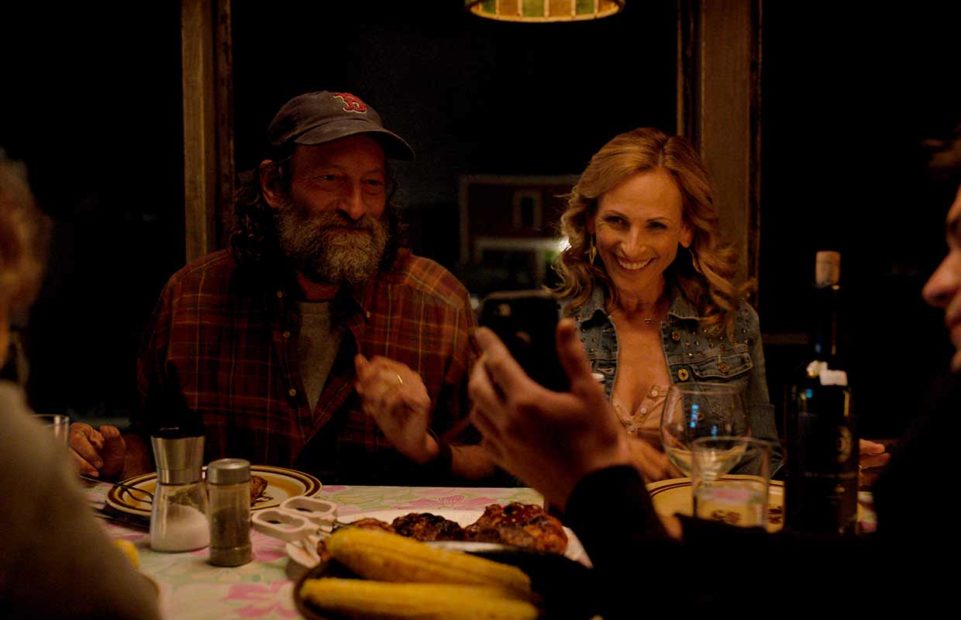 Matlin plays the mother in CODA, directed by Siân Heder. It's a coming-of-age film about Ruby (Emilia Jones) who is a CODA (Child of Deaf Adults). In fact, she is the only hearing member of her family, as her older brother is also deaf. She helps everyone by interpreting, but also helps out on the family fishing boat. When Ruby joins the choir at high school, and her teacher encourages her to apply for music college, she's torn between her own future and her family. The film is a remake of the 2014 French film La famille Bélier, and was the subject of a bidding war for its distribution rights after it won a record number of awards at the Sundance Festival for independent films.
Triumph of the Streamers?
Films produced by or only visible on streaming platforms have been eligible for inclusion in the Oscars for five years, and have received a number of nominations, but thus far they had never one any of the most prestigious awards. This time they took home both the top awards: Best Picture for Apple TV+ and Best Director for Netflix.
As Kenneth Branagh said as he picked up his Outstanding British Film BAFTA for Belfast a couple of weeks ago, "All hail the streaming revolution! But all hail the big screen too. It's alive! And long may they live together."
Where to watch
Belfast on general release
CODA on Apple TV+
Dune on several VOD channels
King Richard has currently finished its run
The Eyes of Tammy Faye on Disney+
The Power of the Dog on Netflix
West Side Story has currently finished its run