King Richard is a film about a man with a mission: Richard Williams, who decided two years before his daughter Venus was born, that he would have two daughters destined to become tennis champions.
This would seem a pretty wild ambition even if Williams had been from a tennis-playing background. However, that couldn't have been further from the truth. There were not a lot of tennis clubs in Compton, the rundown area of Los Angeles where he lived. African Americans hoping to make a career in sports in the late 1970s were more likely to find a welcome in basketball, NFL or athletics. But Williams watched a women's tennis final, saw the sort of prize money on offer and wrote a 78-page plan for his daughters' career.
That Venus and Serena fulfilled that plan could be a sign of natural talent on their part, genius on their father's, or, as the film shows, tenacity on the part of their mother and support from their half-sisters.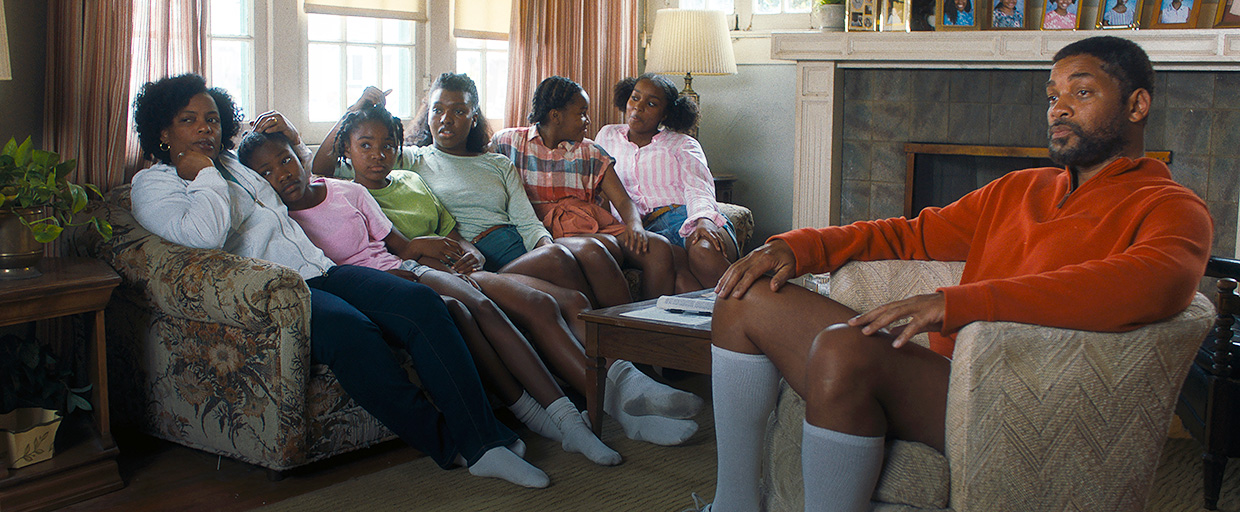 There have been so many stories of abusive relationships between players and coaches in recent years that abuse is the first thought that pops into our minds when a sports biopic focusing on the coach is mentioned. (Actually coaches, as Venus and Serena's mother Oracene, had enough faith in her husband's fanciful plan that like him she learned to play tennis and trained to be a coach in her spare time, as well as the small question of giving birth to the future champions.)
But this biopic is a family affair: Isha Price was one of the executive producers, as well as her half-sisters Venus and Serena. And it presents a man with a vision but who also takes time to have fun with his girls. He imposes an unreasonable dream on his entire family, but since it comes true, there is a Hollywood ending, an achievement of the American Dream for a man who grew up during Segregation.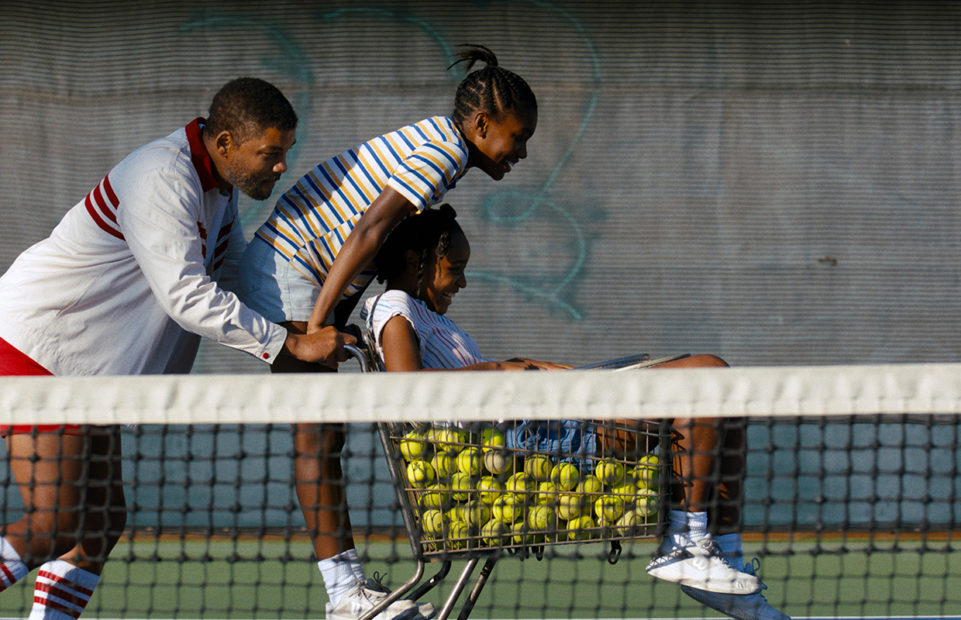 The film covers the Williams sisters' childhood, including the years in Compton before tennis took them to the Rick Macci Academy in Florida, and it finishes with Venus's first professional tournament at 14. It also focuses on the incredible closeness between the two sisters. Despite regularly facing each other on Grand Slam courts, they still consider each other best friends.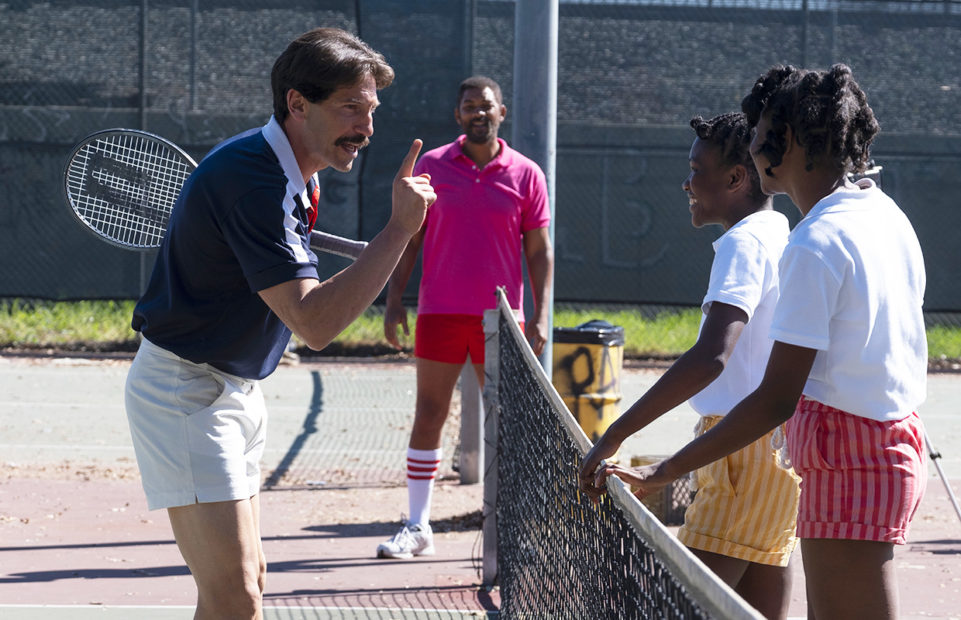 Will Smith explains, "It's not really a tennis movie – it's a movie about family, about trusting others, about love overcoming many obstacles. It is undoubtedly paradoxical, but here is a film which speaks about two tennis champions, among the most famous in the world, but whose tennis is only the sixth subject in order of importance. "
This could be included in work with Shine Bright 1e File 1 "Biopics".
King Richard (La méthode Williams)
On general release
Copyright(s) :
Photos: Chiabella James © 2021 Warner Bros. Entertainment Inc. All Rights Reserved