West Side Story – the stage musical and the film – is already a classic. Steven Spielberg wants to make it a more authentic classic for the 21st century. After many delays due to COVID, it's finally arriving in cinemas.
The Bernstein-Sondheim musical was an immediate hit on Broadway in 1957. When Robert Wise adapted it for cinema in 1961 it swept the Oscars, winning 10 awards including best film.
It's a Romeo and Juliet story of two rival gangs in New York, the Sharks and the Jets, and girl and a boy, Maria and Tony, whose communities don't want them to fall in love. It has iconic songs like "America" and "Tonight", and Jerome Robbins' choreography for the film version is unforgettable. But one thing bothered Steven Spielberg: it was the story of two rival gangs in a poor neighbourhood.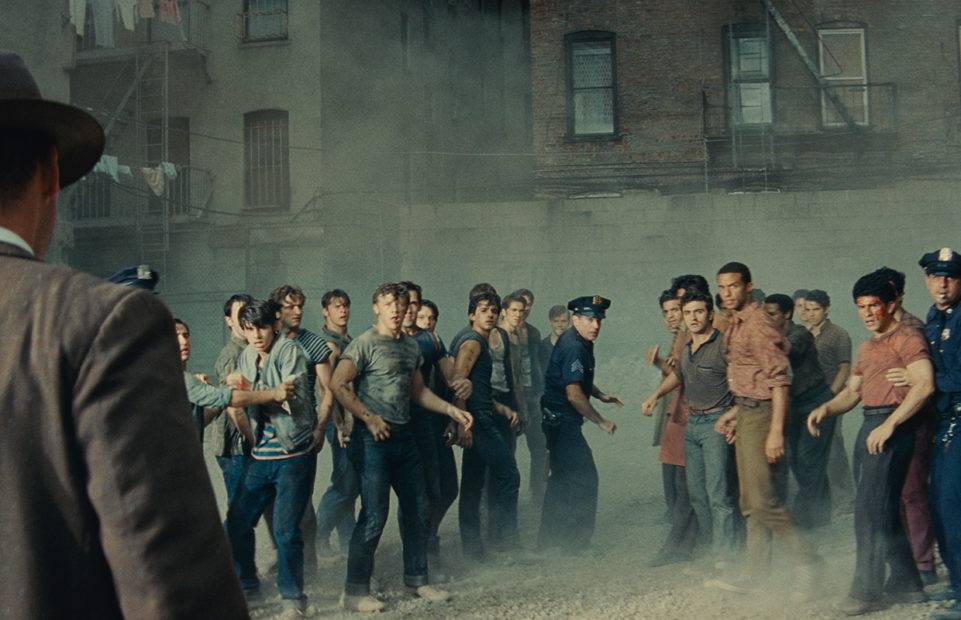 The Jets are "American" (i.e. the previous generation of immigrants) and feel threatened by the numbers of Puerto Rican immigrants arriving in their neighbourhood, represented by the Sharks. But in the original film, most of the Puerto Rican characters were played by non-Hispanic actors.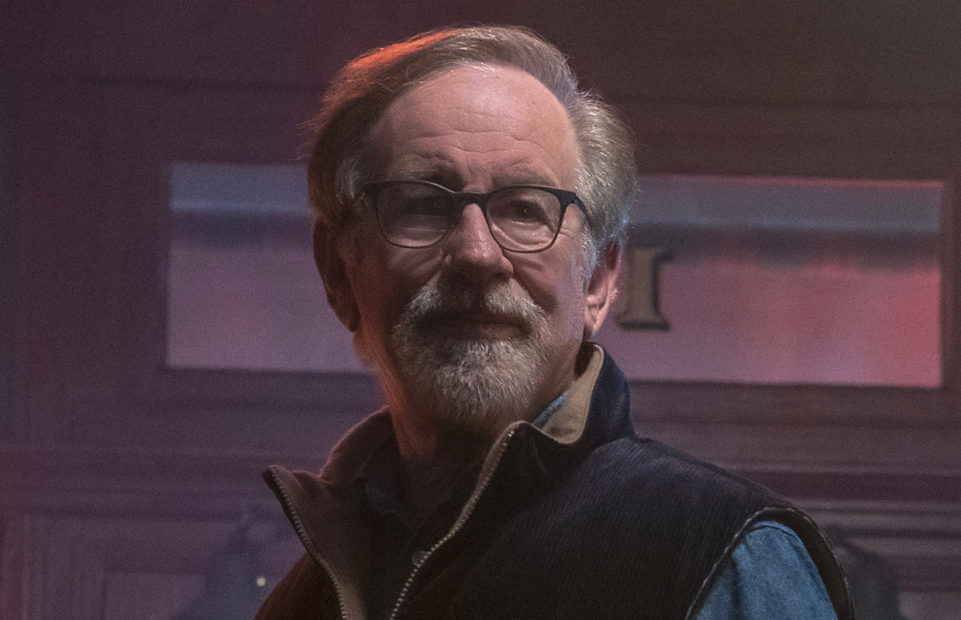 Steven Spielberg set out to cast Latinx actors in the 33 Puerto-Rican roles. A majority of those he found have a specifically Puerto-Rican background. "They brought an authenticity," he says. "They brought themselves, and everything they believe and everything about them. They all represent, I think, a diversity, both within the Puerto Rican, Nuyorican community as well as the broader Latinx community."
One of the only Puerto-Rican actors in the 1961 film was Rita Moreno, who won a best supporting actress Oscar for the role of Anita, a peacemaker, who leads the sarcastic exchange between men and women in "America". She is an executive producer in the new film, and plays a new character, a local shopkeeper, Valentina. She was able to bring her experience of the original film, but also the real hostility Puerto Ricans experienced at the time to both the cast and to Spielberg. "I felt I had things to tell him about the other production and about Latinos," she says. "He really went to such lengths to make sure he got that right."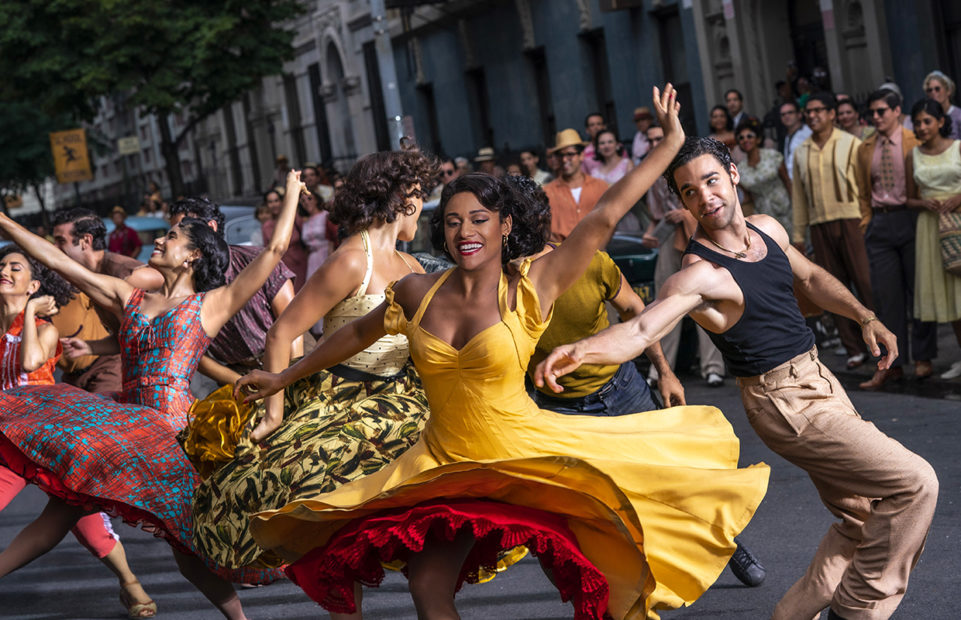 Ariana DeBose, who plays Anita in the remake, discussed the important influence Moreno had on her career, "She was one of the first women onscreen that actually had skin color that was close to mine—especially in a film made at that time, where there weren't many women of color on the screen. That was very influential on me during my childhood."
Making it New
The new film has a new script, by renowned playwright Tony Kushner, best known for Angels in America. And some new dance numbers choreographed by Justin Peck, resident choreographer for the New York City Ballet. Moreno confided to Variety magazine, "I love the way they did 'America'. It's completely different from the rooftop 'America' that we did, and believe me, that's a terrific thing. Spielberg and Justin [Peck] decided they weren't going to compete with something that's so iconic."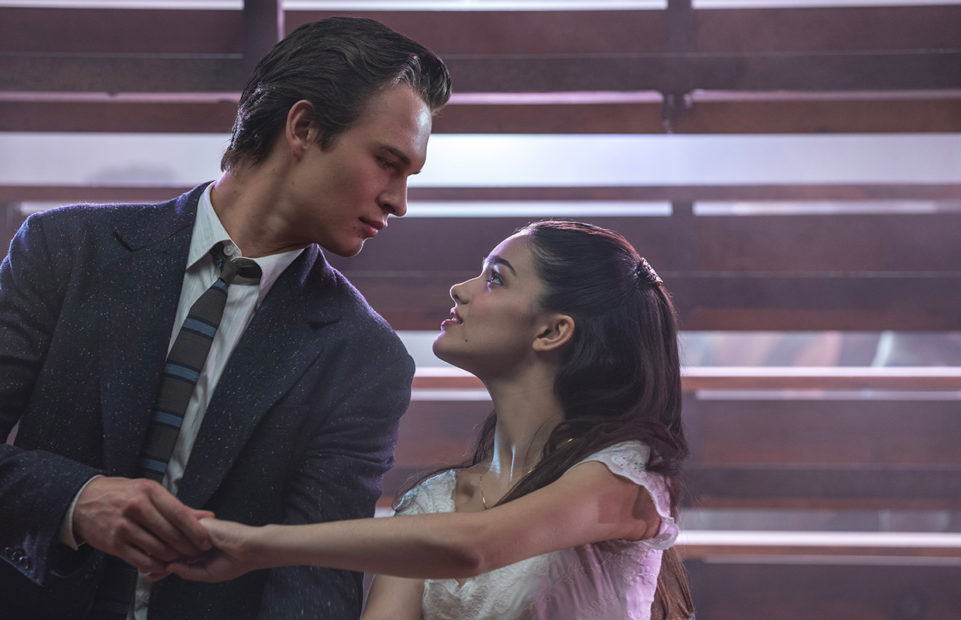 We were very sad to hear of the death of
Stephen Sondheim
on 26 November. Writing the lyrics of West Side Story was his first foray onto Broadway, before writing both music and lyrics for musicals like Sweeney Todd, Into the Woods and Sunday in the Park with George. NPR put together a
top 10 Sondheim songs
as a homage.
West Side Story
On general release 8 December 2021.
Don't miss our B1 and B2  Ready-to-Use Resource!
Copyright(s) :
Photos: Niko Tavernise/20th Century Studios

Downloadable resources ready to use in class
>
Staging Emotions: West Side Story