A Star is Born stars Bradley Cooper and music superstar Lady Gaga, in her first leading role in a major film. Cooper makes his directorial debut with this third remake of a classic Tinseltown story.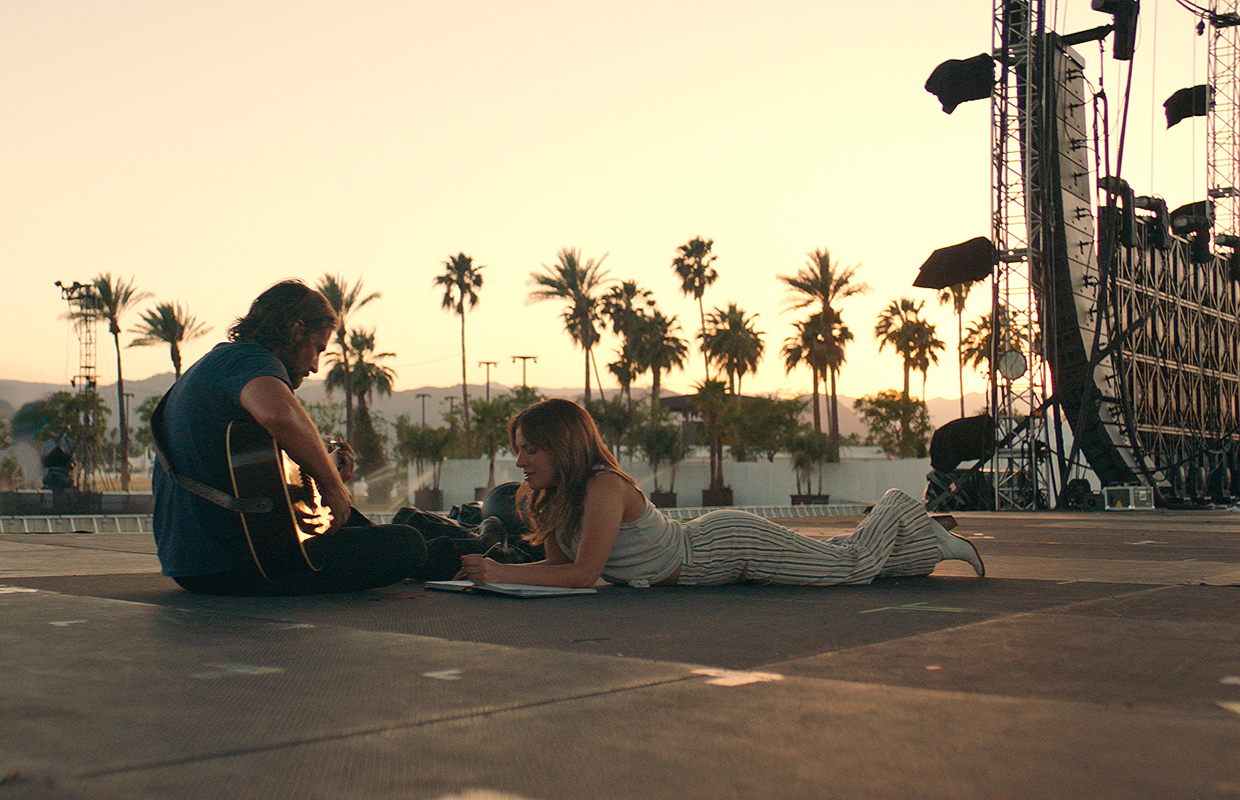 In this new take on the tragic love story, Bradley Cooper ("Very Bad Trip ", "Happiness Therapy", "American Sniper", "American Hustle") plays Jackson Maine, an established singer-songwriter who is at a difficult spot in his life.
He discovers struggling artist Ally (Gaga). She's about to give up her dream career as a singer but Maine convinces her to carry on.
In the trailer we find Jackson asking if she writes music, but Ally explains that she doesn't sing her own songs live, telling him, "Almost every single person has told me they liked the way I sounded but that they didn't like the way I look."
Jackson responds, "I think you're beautiful." Jackson encourages Ally to perform her own music, and they begin a musical partnership.
The two fall in love and Jack coaxes Ally into the spotlight. But even as Ally's career takes off, the personal side of their relationship is breaking down, as Jack fights with his own internal demons.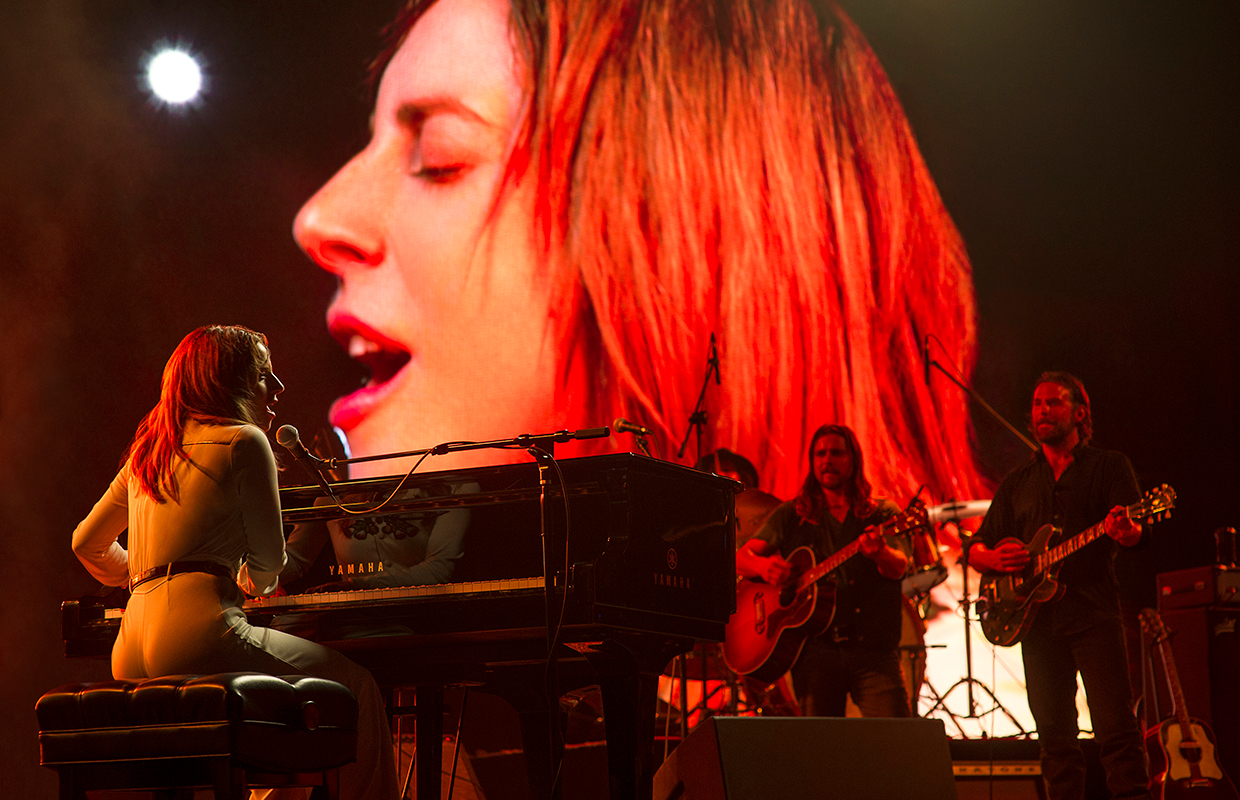 The film marks the directorial debut from Bradley Cooper, who also co-wrote the screenplay, and is set to put Lady Gaga on the map as a movie star with a first major role in a film. She has previously appeared in Machete Kills, Sin City: A Dame To Kill For and TV series American Horror Story.
In addition to playing Ally, Gaga performs original songs in the film, which she wrote with Cooper and a handful of artists.
For his role as Jackson Maine, Bradley Cooper learnt to play the guitar.
He took music lessons for eighteen months to master the musical instrument.
All the music is original and was recorded live
Bradley revealed the plan to sing live was down to Lady Gaga:
"She said, 'What I cannot stand in movies is when it's playback and you can see they're lip-syncing. We're going to sing live,' " he recalled.
 A Star Is Born has been made multiple times. It is the fourth big screen adaptation. Starting in 1937, the original film was directed by William Wellman based on his own short story. It was scripted amongst others by the pithy Dorothy Parker and starred Fredric March as the aging actor and Janet Gaynor as the rising starlet. Gaynor earned an Oscar for the role.
In 1954, Judy Garland and James Mason starred in the first remake before Barbra Streisand and Kris Kristofferson starred in 1976.
See our Webpicks for class work comparing the trailers of the successive versions.
This 2018 version went through many directors and actors before Cooper was able to get it in to production with Lady Gaga in the female lead role.
Back in 2011, Clint Eastwood was set to direct a modern adaption of the script, with Beyoncé as the lead. And who would star opposite Queen Beyoncé in the role of a washed up male musician? Tom Cruise, Will Smith, Christian Bale, Johnny Depp and Leonardo DiCaprio were all reportedly in talks for the part.
The project was delayed, due to Beyonce's pregnancy.
After none of these talks led to a signed contract, Beyonce left the project.
Cooper was then signed, not only to act but also direct, with Lady Gaga joining as Ally.
Copyright(s) :
All images: © 2018 WARNER BROS. ENTERTAINMENT INC. AND METRO-GOLDWYN-MAYER PICTURES INC. ALL RIGHTS RESERVED