The This is England short films festival is returning to the Omnia cinema in Rouen from 12 to 18 November. Fiction, documentary and animated films running from 2 minutes to half an hour, there's something for everyone. And special schools screenings every morning with accompanying teaching packs.
Short films, like short stories, can pack an amazing punch in a limited format. A unique feature of This is England is that the selection mixes live-action fiction, documentary and animated films. And this year the festival will also show, out-of-competition, three feature-length films in its new Long Shots section: the wonderful Aardman Animation Chicken Run, a documentary about Brit Pop band Pulp, and the hilarious Adult Life Skills by This is England Best Fiction Winner 2015 Rachel Tunnard, who was able to then obtain funding turn her short, Emotional Fusebox, into this feature film. It stars Jodie Whittaker (Broadchurch, Dr Who) as Anna, who is about to turn thirty,  lives in a shed in her mother's garden and makes videos whose characters are her thumbs.
Teaching With Short Films
The festival team includes several teachers and they have concocted a great programmes for classes every morning of the festival. Check out our webpicks for the selections for collège and lycée.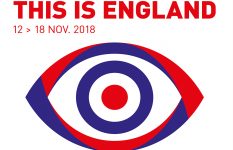 This is England
12-18 November
Omnia Cinema, Rouen
Copyright(s) :
This is England