An exhibition in Montpellier shows the 1960s civil-rights movement in the U.S.A. through 300 photos, many never exhibited before. The exhibition takes its name, "I am a Man" from the slogan of the sanitation workers' strike Martin Luther King, Jr was supposed to lead the day he was assassinated 50 years ago. The photos collected in Montpellier are so exceptional, the exhibition will move on to the Smithsonian National Museum of African American Art and Culture.
The 1960s saw both high points and low points of the civil rights movement. There were victories integrating schools and universities. There was the great wave of support shown in the March on Washington and the "I Have a Dream" speech. But there were also atrocities such as the bombing of the Sunday school at Sixteenth Street Baptist Church in Birmingham, Alabama or the rioting and killings meted out to the Freedom Riders trying to register African Americans to vote in the South in the summer of 1964. The Ku Klux Klan held very public rallies in all impunity. Malcolm X was assassinated in 1965, and Martin Luther King, Jr in 1968.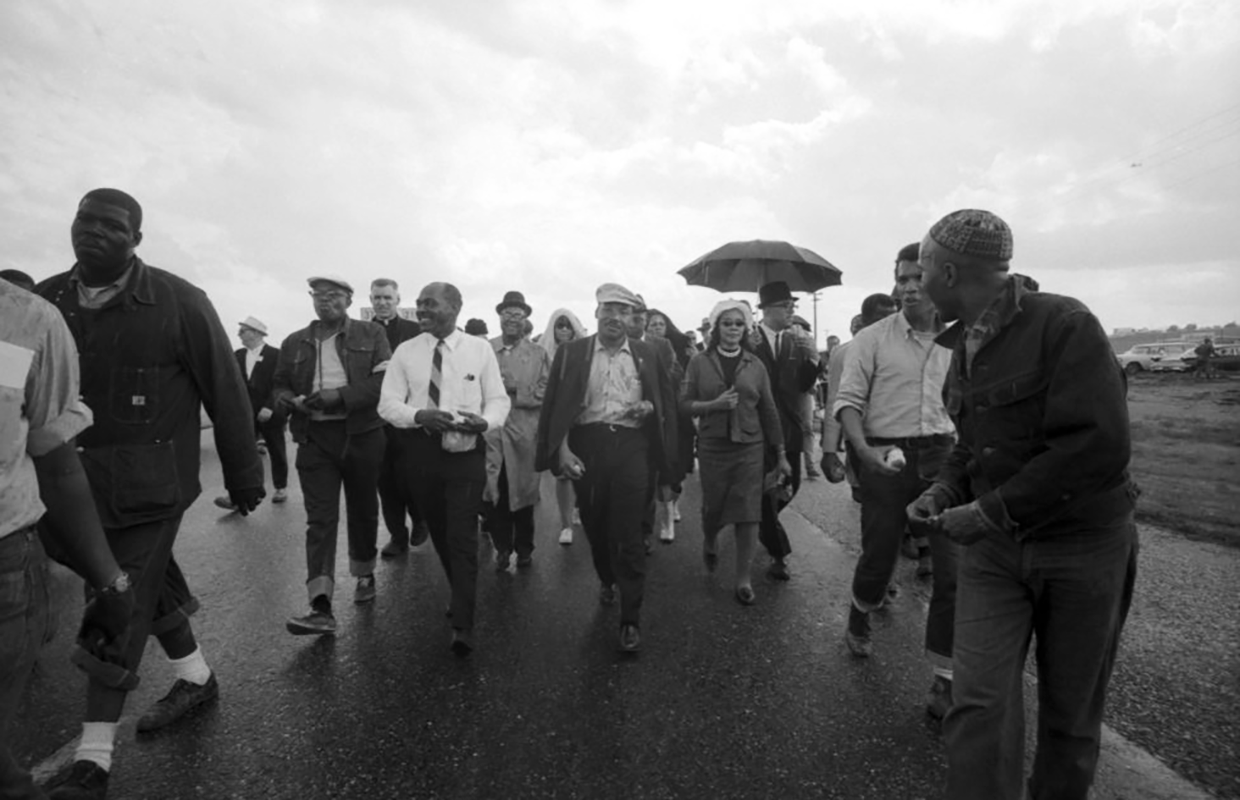 "I Am A Man" was the slogan for a march Martin Luther King, Jr was due to lead in Memphis, Tennessee, the day after he was assassinated on 4 April, 1968. He had come to Memphis to support the strike of sanitation workers who wanted better safety conditions and a living wage. In February, two workers had been crushed to death when a garbage truck malfunctioned. By this point in the decade, the major legal milestones of civil rights had been achieved: the Civil Rights Act in 1964 and the Voting Rights Act in 1965. But there were still great economic and social injustices that Dr King hoped to address with his Poor People's Campaign.
The Montpellier exhibition was curated by William Ferris, who grew up in an anti-segregationist family in Mississippi. His team sought out photos which were taken in the heat of the civil-rights movement, by activists or local news photographers, documenting history taking place before their eyes.
In this short video about the exhibition there are interviews with one of the photographers, Doris Derby, and James Meredith, the first African American student to integrate the University of Mississippi (1962), who was invited to open the exhibition.
Ms Derby says, "In the 40s and 50s we did not have a lot of information in books about the contribution of African Americans to America. But I realised that and very early on, I decided that I would fill that space, I would help to fill that space." After working with the Student Nonviolent Coordinating Committee, she went on to have a long career in anthropology.
I Am a Man: Photographs and Struggles for Civil Rights in the American South 1960-1970
Till 6 January 2019
Entrance Free
For information about class visits, contact: visites@ville-montpellier.fr.
Copyright(s) :
Mourner with an I Am A Man sign at a memorial service for Martin Luther King, Jr: Bob Adelman
Female speaker at a Ku Klux Klan rally in North Carolina: Don Sturkey
Reverend King and Coretta Scott King among the Selma to Montgomery marchers, March 1965: Ivan Massar