Anglophone music and musicians from the early and more recent days of rock music are being highlighted at the Cannes Festival this year. Elvis Presley, Jerry Lee Lewis and David Bowie, are all featured in films playing at the festival.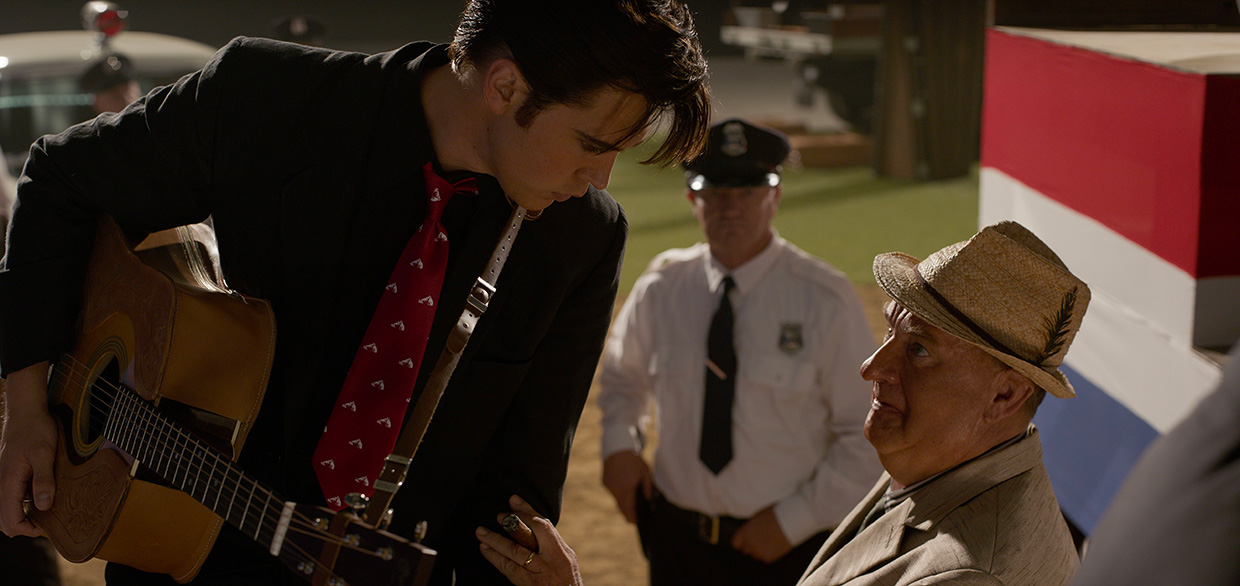 Elvis
Elvis is a film about the rise of the "King" directed by Baz Luhrmann (Moulin Rouge).  It has it world premiere, out of competition. The heavy task of embodying the rock legend falls to American Austin Butler, actor, singer and model while Tom Hanks is starring as Elvis crooked manager "colonel" Tom Parker.
Good or bad sign: Priscilla Presley, the widow of the interpreter of "Heartbreak Hotel", spoke only well of the biopic on her social networks. This is an opportunity to discover or rediscover the rock'n roll star. (Just for the record: in the Presley family, granddaughter Riley Keough co-directed War Pony presented in "Un Certain regard").
We'll have a Ready-to-Use Resource on the film closer to its general release date on 22 June.
Elvis & Jerry Lee
In a scene from Great Balls of Fire! directed by Jim McBride (1989), rock'n'roll pianist Jerry Lee Lewis, famous for literally setting his instrument on fire, crossed paths with Elvis, bitter that Jerry Lee stole his crown at the top of the charts during his military service. There is a long story about the "special" relationship between both and Jerry Lee Lewis, who always thought that he was better than Elvis. In 1975, when they ran into each other in Las Vegas, Jerry Lee told Elvis, "You don't know what you're doin'. You're just Colonel Parker's puppet."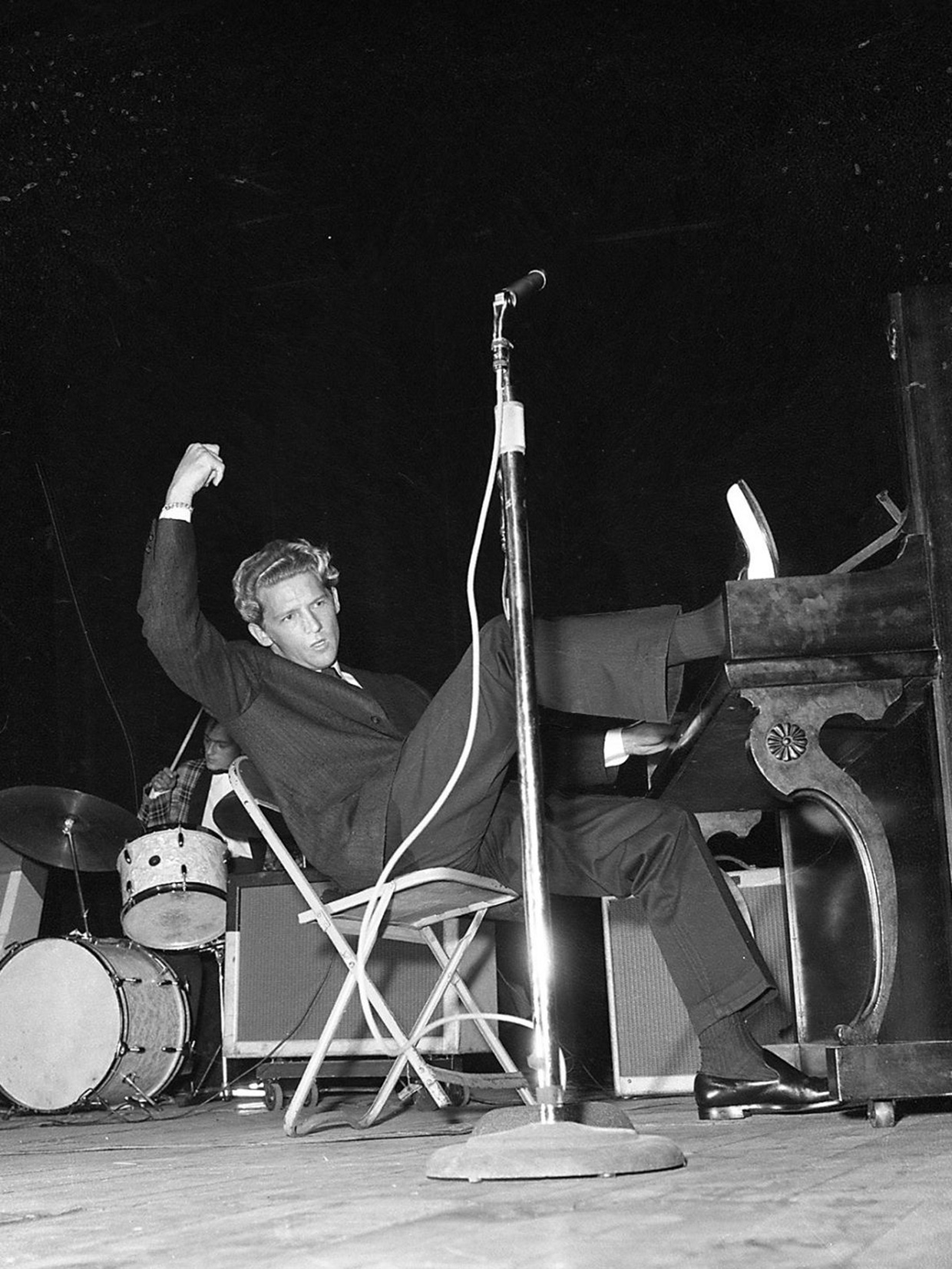 Jerry Lee
This time, it's up to Ethan Coen to tackle the myth in a documentary: Jerry Lee Lewis: Trouble in Mind. It is the first film Ethan has directed without his brother Joel with whom he  co-directed: Fargo, The Big Lebowski or even No Country for Old Men. Joel  made his solo directorial debut last year with The Tragedy of Macbeth. Ethan has composed a film entirely of archive footage of the rock'n'roll  star who is still alive at the age of 86. The documentary goes through the years with  interviews and performances. It starts with his sensational beginnings in the 1950s with hits like "Great Balls of Fire,"  leads on to his "cancellation" in 1957 on the grounds of getting married  to his 13-year-old cousin Myra Gale Brown. Long years in the touring wilderness followed before Jerry Lee successfully reinvented himself as a country singer, and an extravagantly sincere gospel performer.
David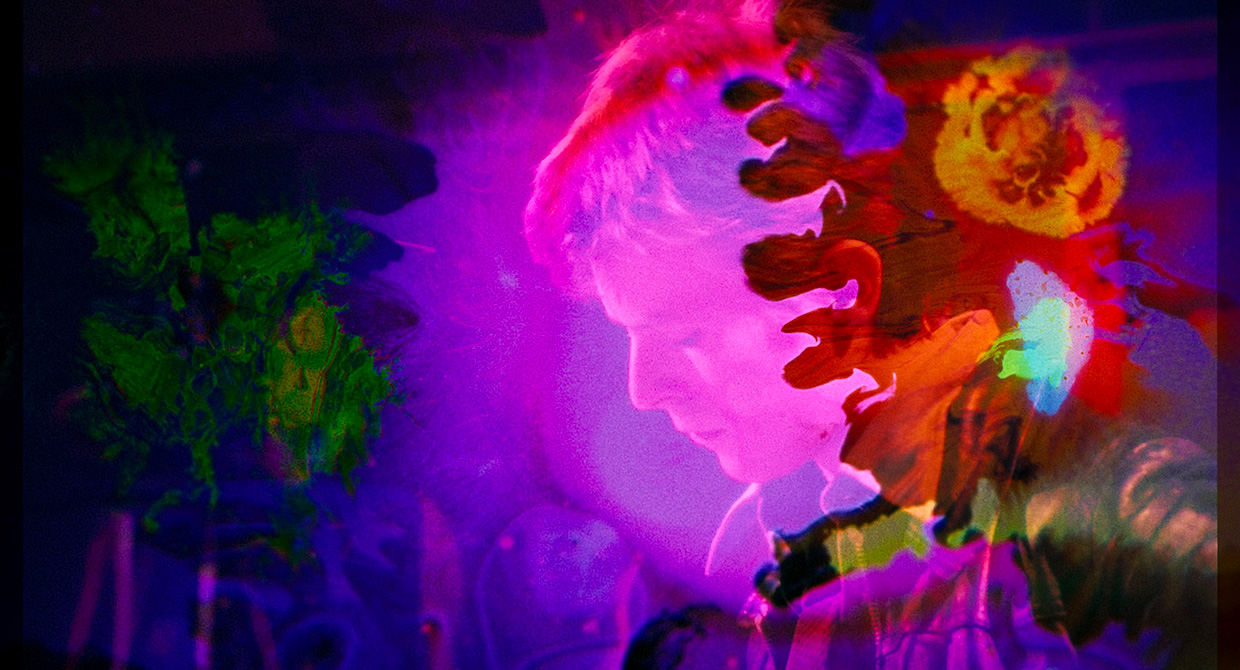 Moonage Daydream is another documentary, this time revisiting monument that was David Bowie. This film required five years of work, with "the support and the complicity of the family and the collaborators" of the creator of Space Oddity, according to the production. It is the first-ever David Bowie documentary approved by his estate. At the helm: the American Brett Morgen, well known to rock fans since he has already signed Kurt Cobain: Montage of Heck on the late lead singer of Nirvana. The pressure weighs on his shoulders between die-hard fans and comparisons that will bloom with Peter Jackson's work on The Beatles.
The film is described as both a concert documentary and an "experimental cinematic odyssey" that will track Bowie's life and career, delving into his work as a musician, but also his multidisciplinary approach to his craft. Morgen was given access to Bowie's personal archive and the film even uses archival audio to let Bowie narrate the film. Additionally, the project boasts never-before-seen performance footage, as well as 48 musical tracks, mixed from the original audio stems.
Copyright(s) :
All photo DR- Press Multimedia Library Festival - Cannes 2022