If you teach 3e classes, you should be receiving your specimen copy of Shine Bright 3e right around now. And to find out more, many of you joined us online on 25 May for a webinar where two of the authors presented the textbook, the first in our new collection for collège. 
Corinne Escales and Soline Gommez-Despres, the collection director and one of the authors of the Shine Bright collection, presented the new collection and answered questions from participants. The theme of the webinar was "Former les citoyens de demain". 
Wednesday 25 May at 3 p.m.
The webinar is free, you just need to sign up to receive the link. The video replay of the webinar is now available:
For more information about Shine Bright 3e, you can find out about the team of authors, see an extract of Shine Bright 3e online  and find practical information here.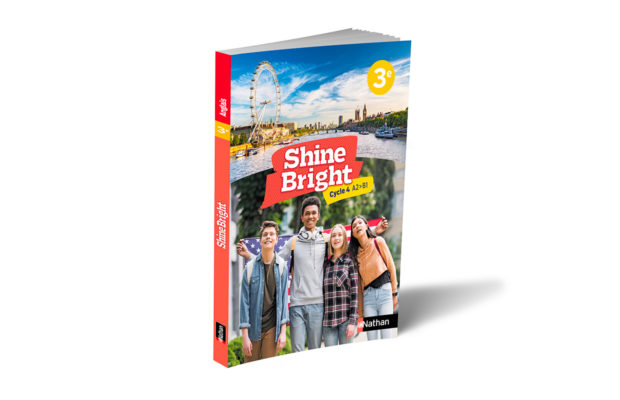 Downloadable resources ready to use in class
>
Announcing: Shine Bright for Collège