Hong Kong citizens have been protesting for weeks against a law they say would stifle political opposition by allowing activists to be extradited to mainland China for trial. In the face of surveillance, activists in the former British colony are turning to web apps to anonymously organise protests, or even vote on their next actions.
In the late nineteenth century, Hong Kong was leased to the UK for 99 years, a convenient trading post in the Far East. In 1997, the lease came to the end and Hong Kong reverted to being Chinese. However, a 50-year period of self-rule was put in place, maintaining Hong Kong as a lucrative, capitalist, high-tech enclave with a much more democratic political system than China. This is dubbed, "One country, two systems". Hong Kong, with a population of 7.2 million, has a legislature, led by the very business-like-sounding Chief Executive. But representatives are not elected, they are appointed by professional and corporate groups. Beijing's influence is omnipresent.
There have been regular protests about the lack of democracy. The last major ones were 2014 student protests, the Umbrella Revolution. Those ended with the student leaders being picked out for prosecution and jail terms.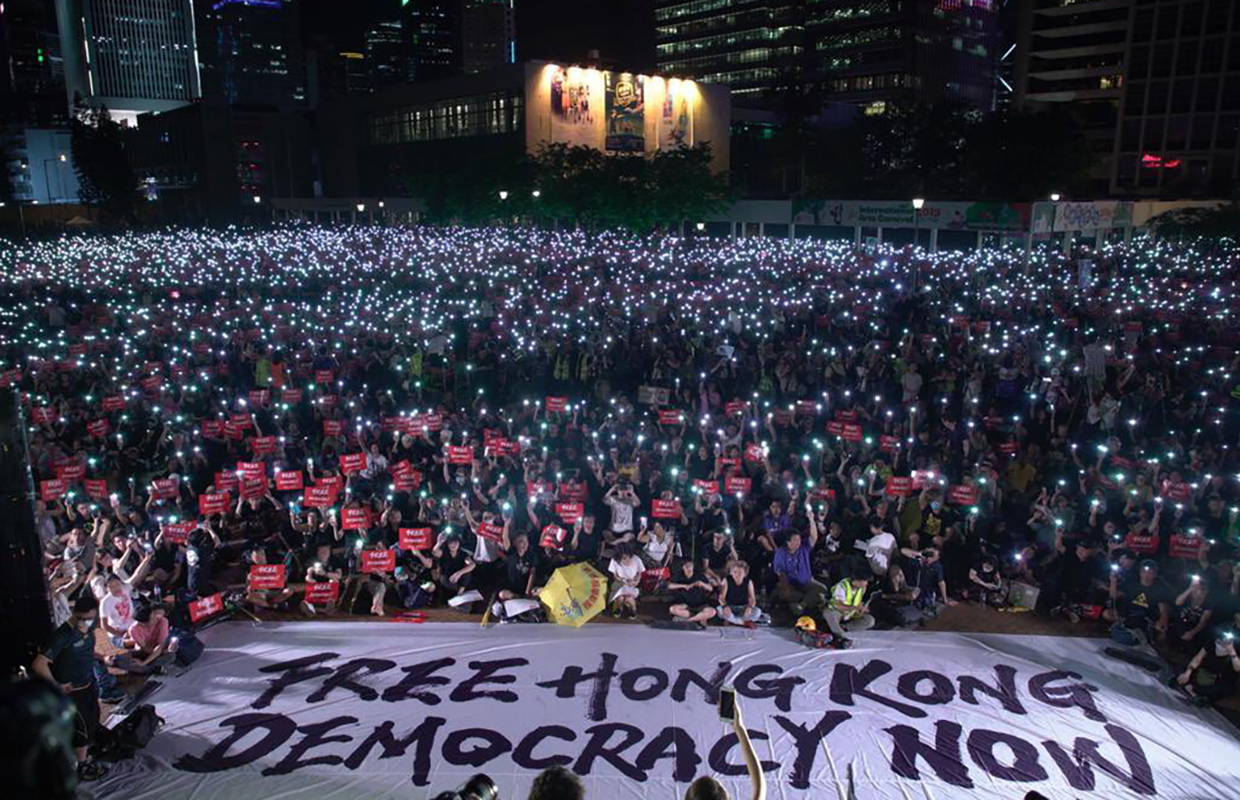 Leaderless Protests
The 2019 protests started against the proposed extradition law in June. This time, the protests appear leaderless, as activists use online messaging services to anonymously organise. Typically, protest actions have been rapid and apparently spontaneous. When the police started to resist protesters, they quickly dispersed and regrouped in a different place.
Many protests have been organised through Telegram, a messaging service similar to WhatsApp that allows the creation of groups, and where messages self-destruct after a short time. Protesters used the poll function to vote on their next actions. Although just because there was a vote didn't necessarily mean participants followed the outcome.
In this 21 June poll, 61% voted to end the protest for the night, and only 39% voted to surround the police headquarters. Yet it was followed by a six-hour siege of the headquarters.
Telegram groups also allow groups to organise first-aid and the provision of supplies like face masks to protect protesters from tear gas and pepper spray.
Protesters also used crowdfunding sites to raise over 850,000 USD in a few hours to buy advertising space in international newspapers urging world leaders to discuss the protests at a G20 meeting in Osaka, Japan, on 28-29 June.
Many protesters have been protecting their identity by using pre-paid SIM cards and old phones. Despite these efforts at anonymity, the administrator of a Telegram group has been identified and arrested. The Telegram service has been disrupted by cyber attacks coming from China.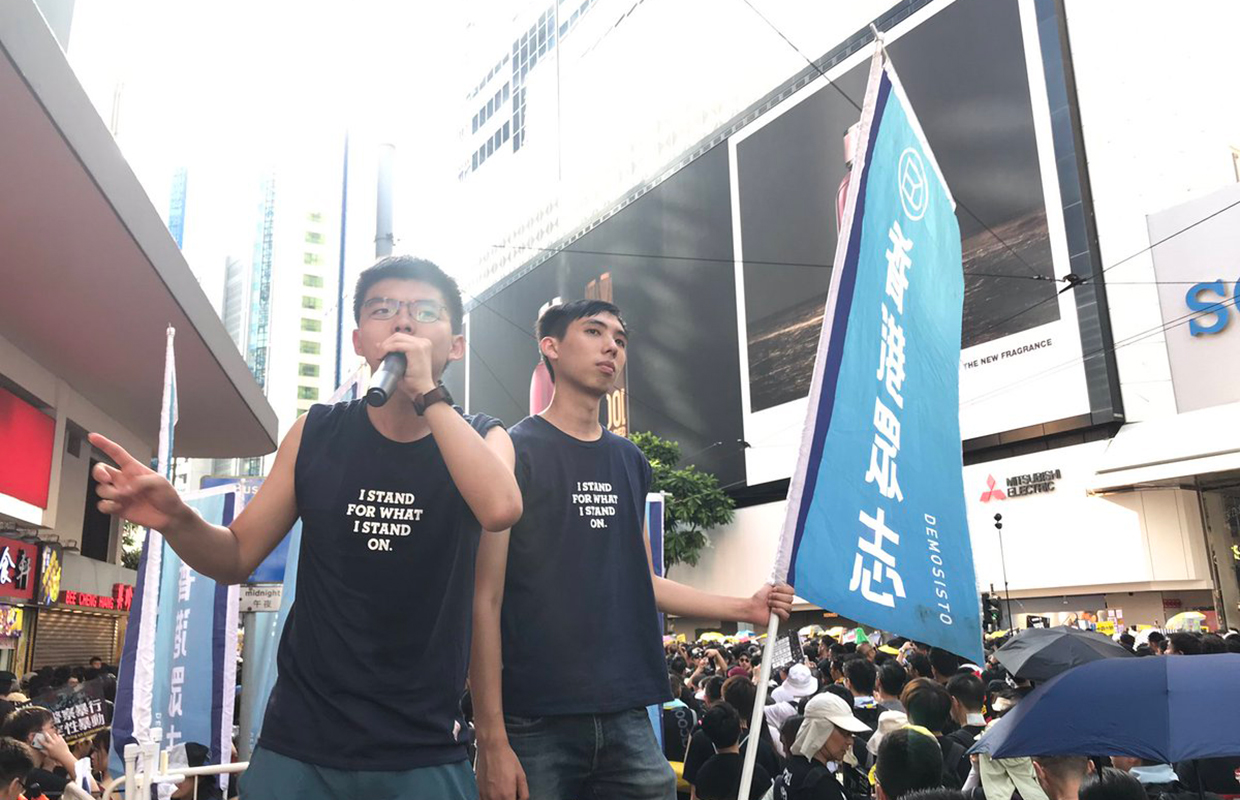 Joshua Wong, one of the leaders of the Umbrella Revolution, knows his anonymity has long gone. In fact, he was only released from the last part of his jail sentence from the 2014 demonstrations in June this year. He continues to vocally oppose the extradition law, calling for the resignation of Chief Executive Carrie Lam and greater democracy.
Lam announced on 9 July that the extradition bill was "dead" but hasn't officially withdrawn it. The announcement hasn't satisfied opponents, and the protests look set to continue.

This article would work well with
Shine Bright
1re File 13: "Digital democracy", a sequence on the use of social media for activism, and sites like Wikileaks, in the American democratic landscape.
Copyright(s) :
Joshua Wong, Twitter, DR