26 September is the day the EU celebrates all the many languages spoken in Europe and around the world. They have lots of resources for multilingual fun in schools.
This language detective game requires no preparation. There are 40 short texts in 40 different languages each time you have to choose between six possible languages. You could project it in class and choose the options together, or it would work even better if your pupils have tablets.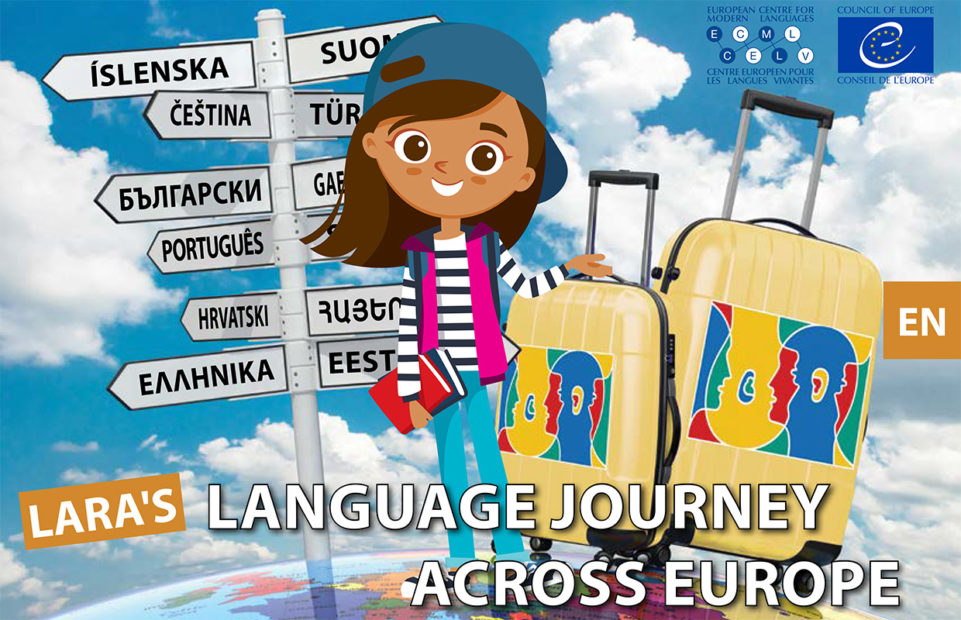 There's also a downloadable book called Lara's Language Journey Across Europe. The main text is in the language you choose to download, so English in this case, and there's a page on each language, interesting facts, the numbers 1-10 and simple greetings which you can scan to listen to. You could have groups work on different languages and report back what they've learned.
You can download the poster, the book and various other handy resources like stickers to print out in many languages, as well as cards giving the onomatopoeias used to express animal noises in different languages (a source of endless fascination!)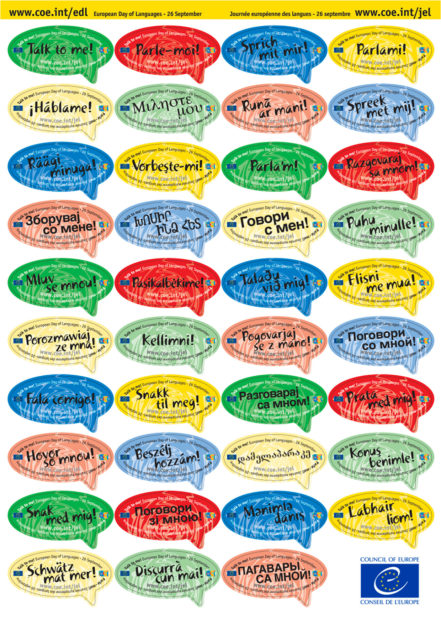 Word of the Year
Every year, dictionaries in different countries compile lists of "words of the year": either newly coined words or ones which have been particularly regularly used that year. As we reported, in 2022, for the first time, Oxford Dictionaries asked the public to vote for its word of the year and the winner was goblin mode:  "a type of behaviour which is unapologetically self-indulgent, lazy, slovenly, or greedy, typically in a way that rejects social norms or expectations." Typical goblin mode behaviour is staying home in your pyjamas watching a box set on TV and eating junk food.
This European Day of Languages activity compiles 10 words of 2022 from around Europe. it would be interesting to ask pupils if they can guess why the existing words on the list were suddenly used a lot. For example, "war" (Portugal, France), or "boycott" (Switzerland). or if they can try to invent versions in French or English of the invented words like Krympflasjon (Norway), meaning "when the content or size of a product becomes smaller while the price remains the same or increases". (The English equivalent is "shrinkflation", a portmanteau combination of "shrink" (decrease) and "inflation".) It's a great way to get pupils to think about language and the ways we use it.
One, Two, Three
This downloadable poster features the numbers 1, 2, 3 in all the majority and minority languages from around Europe. There's a QR code so it is possible to listen to them. And you could ask pupils if they know how to say the numbers in any other languages, which could allow pupils from different backgrounds to shine.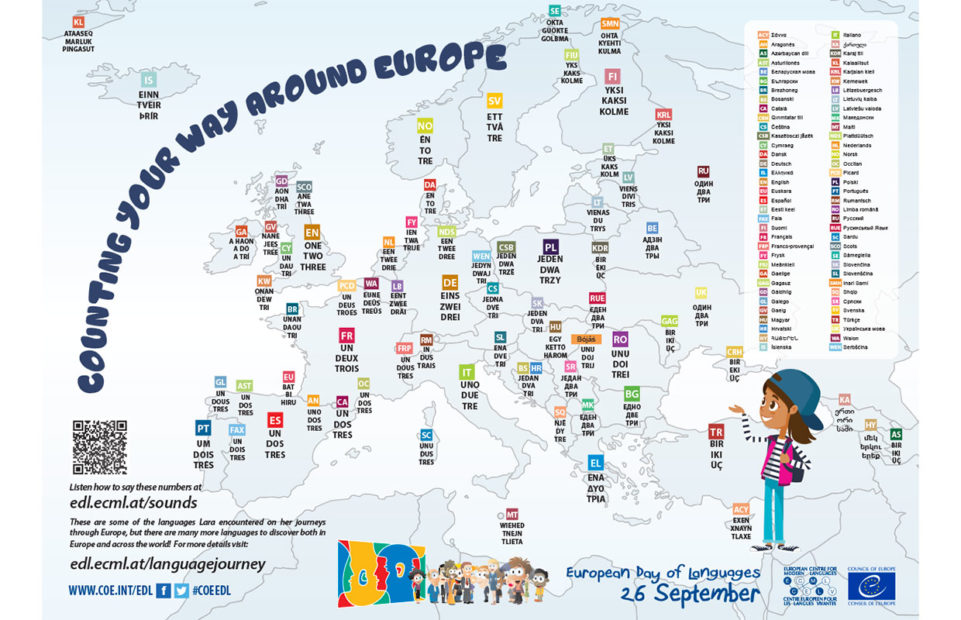 We'd love to hear about your European Day of Language activities, like this Olympic-themed "Lorrain'tour de la flamme linguistique" with an opening ceremony on the 26th at Lycée Louis de Cormontaigne in Metz.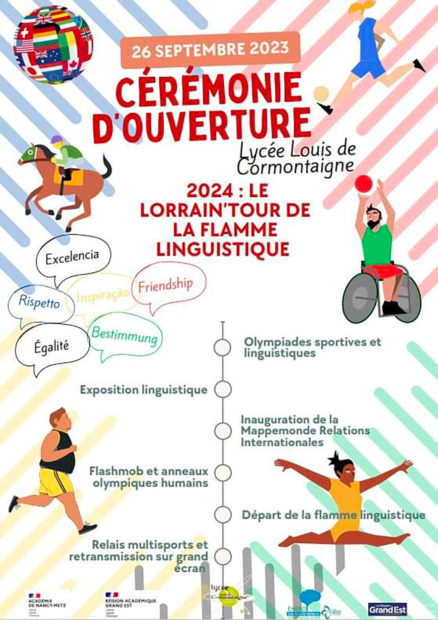 Check out the trailer for a multilingual escape game from the Académie Orléans-Tours.
You can access the game via this page.