This B1-level article is a great opportunity to focus on the diversity of a unique English-speaking country: Canada. It sheds light on a part of its history, population and geography, introducing pupils to young people participating in an expedition to celebrate the 150th anniversary of independence. 
Vocabulary and structures
Cultural and historical aspect with specific vocabulary around nature and indigenous people
The expression of the future WILL
Expressions of aspiration and expectation
Numbers: dates, amounts, ages
The superlative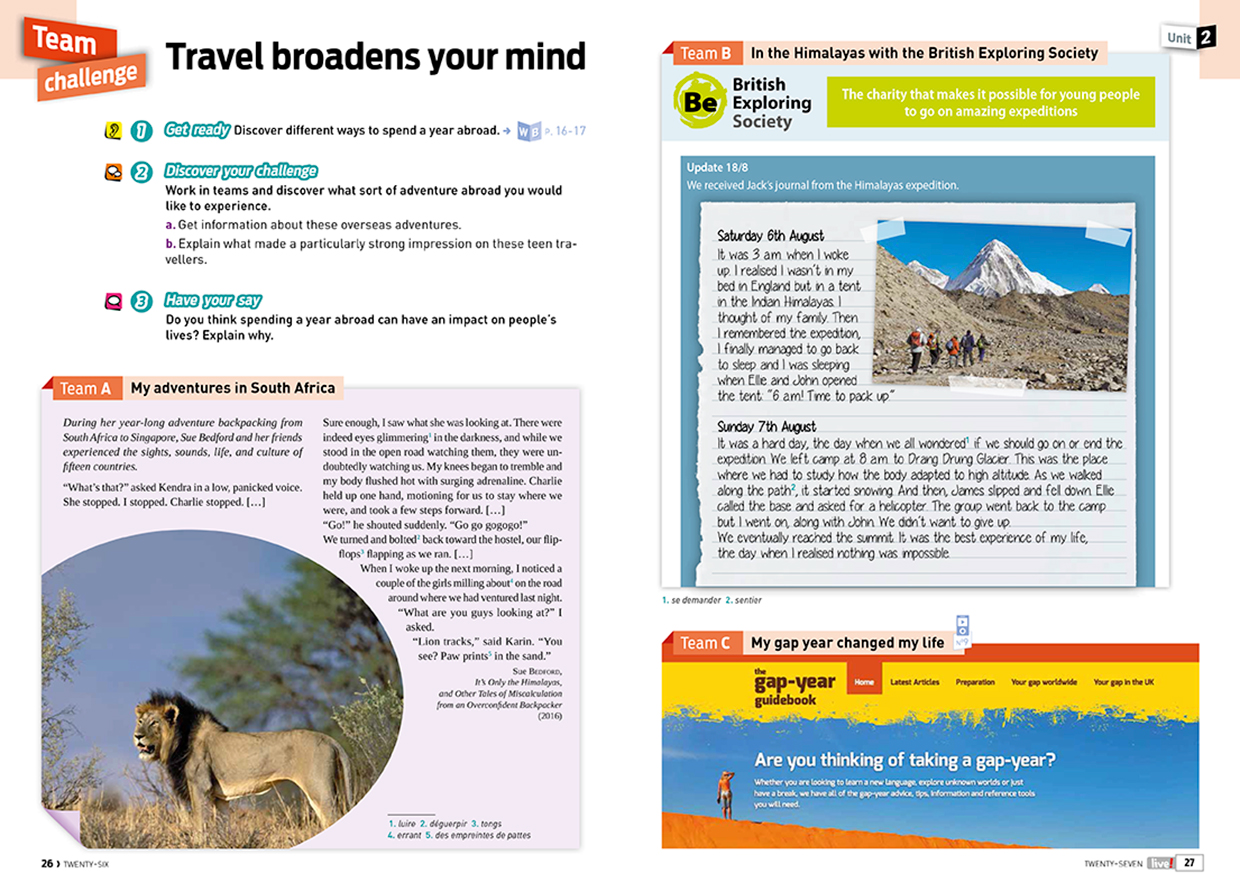 Young Travellers
Find more young travellers in Give me five! 3e
Unit 2 "Teens Crossing Borders"
Download a sample double-page here.
Copyright(s) :
Destination Canada